Check out this post-hip-hop up-and-comer before he becomes the next big indie darling out of Brooklyn.
Will Johnson is late for rehearsal. He runs out of his Fort Greene apartment and morphs into his alter ego -- Gordon Voidwell. You wouldn't notice a difference in the musician. He still has on his limited edition Nikes, his Cazal glasses, and a fade reminiscent of John Starks, but he will tell you something is different.
He is prepping for the final show of his three-week residency at Pianos with his band BILLLL$. (BILLLL$ is made up of collaborator Guillermo Brown and a steady rotation of avant-garde musicians and friends). They have played three straight sold out shows garnering fans casual and critical alike. But today Voidwell is more excited than ever. He smiles and tells me, "I think we finally have our sound."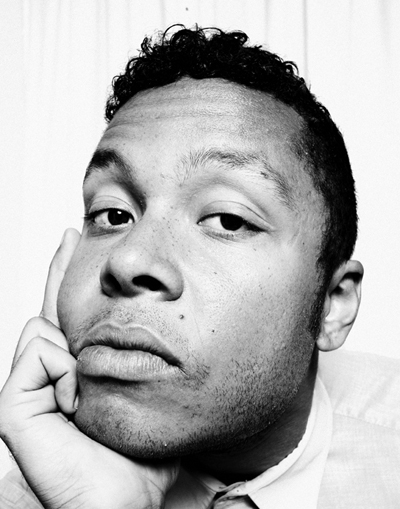 The music is a melting pot of influences, similar to Will Johnson's upbringing as a half black kid from the Bronx attending a top New York City private school. It's a medley of funk, hip-hop, Prince, the 70s, Androids and Urban Genius - with a dash of Gossip Girl. And it makes you want to dance.
Gordon Voidwell is the post-hip-hop movement. He embraces the reality that he was raised in the bizarre double world of the urban Bronx and a prestigious prep school. But he does not dismiss these influences; instead he addresses them with unabashed honesty.
Perhaps this is only accomplished through an alter ego and songs titled "Ivy League Circus" and "White Friends," but it enables us to understand who Will Johnson really is.