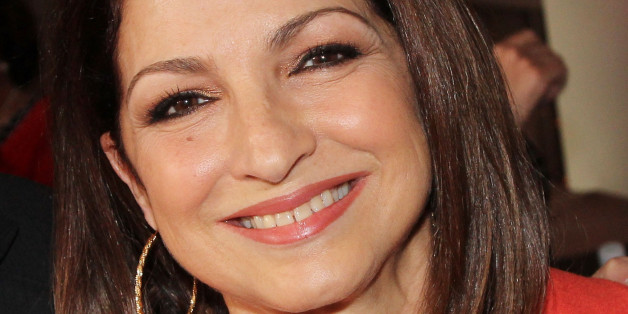 Gloria Estefan Talks About "On Your Feet!", New Musical Headed to Broadway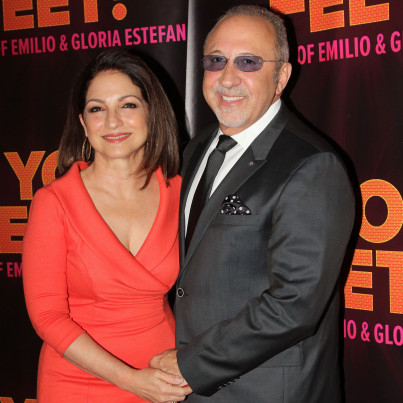 Like it or not, jukebox musicals have earned themselves a meaty chapter in the history books of The Great White Way. Since the late 1990's there's been a proliferation -- some have come and gone ("All Shook Up," "Urban Cowboy"), while others have found longevity, and been met with open arms by fans and critics alike ("Mamma Mia," "Jersey Boys," "Beautiful").
Besides being a creative trend, it's an investment trend, as well. The producers behind these shows bank on the fact that audience members will snatch up seats to hear their favorite songs, and head out humming a tune -- an analogy that in the case of jukebox musicals translates to powerful word-of-mouth.
Now, Gloria Estefan will be joining these ranks and opening up her anthology of greatest hits with a show about her and her husband (producer and musician, Emilio Estefan), expected to open in Chicago next summer, followed by a Broadway run in Fall of 2015.
I had a chance to catch up with Estefan by phone, who was recently in New York for an early reading. "Emilio and I both cried, and so did the actors and the producers," Estefan told me. "It really was special, you know, because you're sitting there listening to an interpretation of your life... It really throws you back into very difficult moments and very wonderful moments. It was truly an emotional experience."
I immediately thought of Frankie Valli and "Jersey Boys". Or, how Carole King (who refused to see "Beautiful" for months) must have felt viewing her life, reflected back from a Broadway stage.
Estefan, a seven-time Grammy winner, grew to astronomical fame in the 1980s and 1990s, and remains one of the best-selling pop and Latin artists of all time. She's also a highly regarded songwriter, producer and businesswoman. Like King or Valli, she's got a lot of tale to be told in two and a half hours.
Understandably, Estefan is doing everything she can to ensure her story is conveyed as precisely as it can in this show, which has been in the works in some ways for two decades; now, more earnestly, for Broadway, over the last year and a half.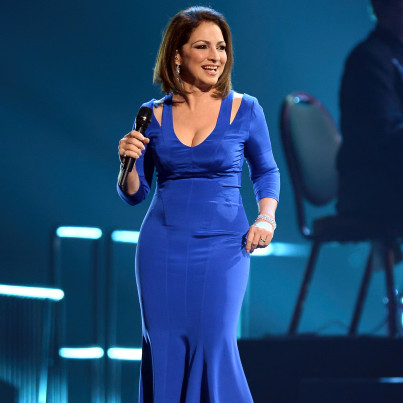 "We're so fortunate to have a lot of hits, so, you know, when you're talking about a Broadway play, between the book and the music for two hours, it's tough to cram everything in," she said. "We really don't want to do that, cram everything in. We want to use things that are going to make sense to the storyline, but not disappoint fans, so that's a great challenge."
About the artistic process, she said, "I'm really thinking of rewriting some verses. I'd love to almost go back and, and see [about storytelling] if we can tell it better by a verse that could have maybe been left at the studio. We definitely want to do some creative and unique things."
She also stressed how important it is to her that the story not be obvious to the audience. As a major star, Estefan has lived a very public life, including when she was temporarily paralyzed, following a tragic bus accident in March 1990, and had to endure a severe rehabilitation process.
Instead, Estefan said they're being artistic and taking liberties with the story, "which, as well you should do with theater." She told me, "You're definitely going to be surprised."
"It's a story of immigrants, of fighting against the odds, of getting back on our feet," she said. "That's the reason we chose that title, because that's what Emilio and I have had to do many times in our lives, including after that accident that left me paralyzed. What we want people to do is to leave that theater inspired, and to laugh and cry and dance, and maybe feel that they can do anything in their own lives."
Paired with her team's use of Estefan's life and music as a premise for a show, I was struck by what it presents in regards to marketing theater to America's Hispanic population. Estefan is one of the most successful Latino American crossover stars (some might say the most popular) and this show brings a new presence for Hispanics, both with jobs on stage, as well in an appeal to patrons.
After all, Broadway has demonstrated more diversity in recent years with shows about ethnic and minority groups ("Kinky Boots," "The Color Purple," "Casa Valentina", the all African American cast of "A Streetcar Named Desire"), but less so about Hispanics, the country's largest growing demographic.
When I asked her if this was part of the rationale in mounting this show, Estefan admitted, "Undoubtedly." She went on, "The more expansive you can be, the better." She says that although there are many Latinos who attend Broadway shows, there's an opportunity to bring in more.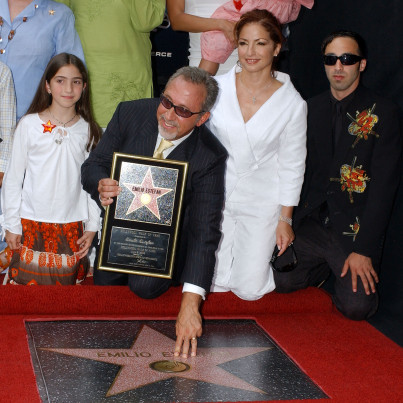 Estefan is no stranger to Broadway herself. When asked about her favorite shows, she spoke lovingly about bringing her son Nayib to his first musical at the age of four and that, "for us, it's our life." For the record, she lists "The Lion King," "Gypsy," "Evita" "Annie Get Your Gun" and "Follies" as her favorites that come to mind, but I get the feeling that if pressed, she could rattle off a dozen or two more. There's no question she's a fan through and through. She said, "I just love theater, and, you know, I love seeing it whenever I get the opportunity."
Being a fan however, she seems that much more excited, where others might be reticent, in producing a show about their lives. "Well, I've got to tell you, this has been our dream for a long time. Early in our career, who would have ever thought that this would be possible? This was way before jukebox musicals ever came around."
As we got into more specifics about the show, however, I felt compelled to ask her about the other woman. No, not like that kind of other woman. Instead, one whose presence might be even more stressful. The other Gloria, meaning the woman who will play her on Broadway. Talk about a role. Play a megastar, in front of said megastar who knows you'll be playing them in front of (hopefully) millions of fans.
Estefan admitted quickly that she'll definitely be coaching them along the way. "It's funny, because at first I thought, 'oh my gosh,' you know, who is going to be able to do this... but I'm very much looking forward to the actor's interpretation of who they think I am... They don't need to recreate me, per se."
Speaking of the person who will embody the power and presence to represent her on stage, Estefan said, "I think as long as the texture of the voice is kind of there and my persona on stage, which has always been very open to the fans and very communicative... It's really exciting for me find that combination of someone."
Hopefully with Estefan's enthusiasm and creative vision, combined with an A-list team (including Broadway veterans, director, Jerry Mitchell, choreographer, Sergio Trujillo and writer, Alexander Dinelaris), and her famed body of work, "On Your Feet!" will be everything she and Emilio have set out to achieve for so many years. About this, Estefan told me, "I guarantee you if our reaction in the room was anything [during the read-through], then it's going to be really emotional, especially for my fans that have been [down] this road with me."