It used to be that there were two types of sunglasses: those that Mary-Kate would wear, and those that she would not. Looking for a pair these days does not entail lemming purchases. Sunglass styles are all over the map -- some vintage-inspired, others not. Here are our favorites for the summer -- plus a few oddities that we dare someone to wear to Barnsdall on Friday.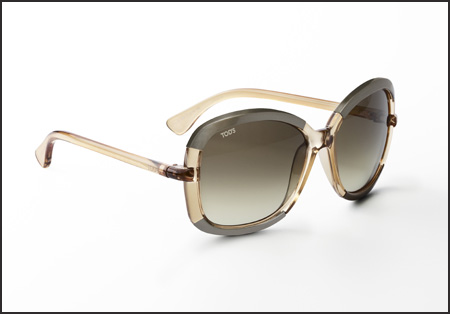 Tod's Icon style ($390), available at Neiman Marcus.
Why now: Tod's accessories are perpetually in the passenger seat, thanks to their inimitable driving loafers. It's time for a second look, especially with larger frames such as this pair.
Where we've seen them: Real Food Daily in West Hollywood with a Farm Chop salad.
Which beach they suit best: Carbon Beach. Or anyplace you can wear a silk scarf around your head and not feel like you're unnecessarily employing Jackie O affect.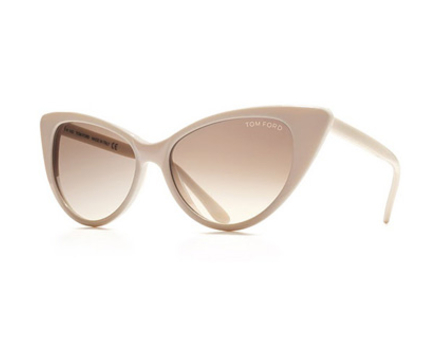 Tom Ford's Nikita Cat Eye ($360), available at Neiman Marcus.
Why now: Real vintage cat's eye sunglasses look cute on 20-year-old summer interns at LACMA. For the rest of us they're going the way of Wayfarers, which is to say so yesterday, and not in a good way. Vintage-inspired, however, stikes a good note.
Where we've seen them: At the recent Goldfrapp Hollywood Bowl show.
What your corresponding summer novel should be: The Thousand Autumns of Jacob de Zoet by David Mitchell.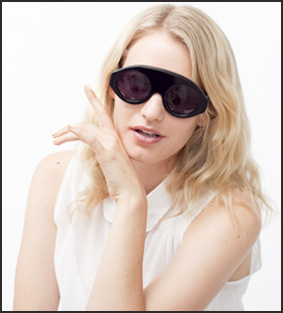 Vintage Walter van Bierendonck frames ($350) available American Apparel California Vintage Select online.

Why now? Why not? It used to be that if you wanted at truly out-there style, you'd go to Margiela. van Bierendonck, another Belgian design legend, is an increasingly funkier choice.
How to pull it off: Don't wear what this chick is wearing. Paint it black, folks.
What to say to the inevitable comments/compliments: "Thanks, they're vintage." Not: "Thanks, they're from American Apparel."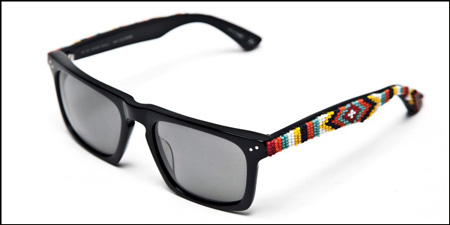 Lyndel Beaded frames by Jenny Dayco for Mosley Tribes ($695) available at Mosley Tribes on-line, and Oliver Peoples boutiques.
Why now? These super limited-edition shades are hand beaded by Dayco, an L.A.-based jewelry designer we've mentioned before.
How to pull it off: Leave the moccasins and feathered headdress at home.
How to soothe the guilt of spending almost $700 on a pair of sunglasses: Life is short, money comes and goes and McDonald's makes a lovely grilled chicken sandwich for less than $4. And the guy at the drive-through will likely notice your rockin' shades as you roll by, too.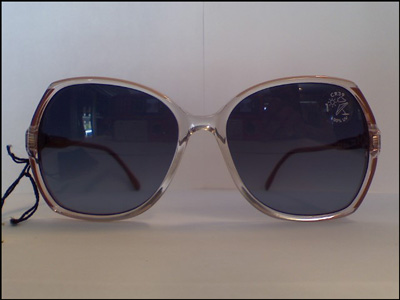 Vintage Gucci frames ($350), available at Gentleman's Breakfast.
Why now: Uh, when is it ever a bad time to buy vintage Gucci anything, especially something as classic as round, oversized shades?
Where we've seen them: According to the Gentleman's Breakfast website, the store only has one pair of these rare puppies. So technically we haven't seen them since our mother wore them in the 80s with a matching double-G monogramed tote (which we've since stolen), red nails and bright gold jewelry.
What you should be drinking while wearing them: Sangria with a straw. The big, round lenses can double as mirrors to make sure you don't have fruit in your teeth.