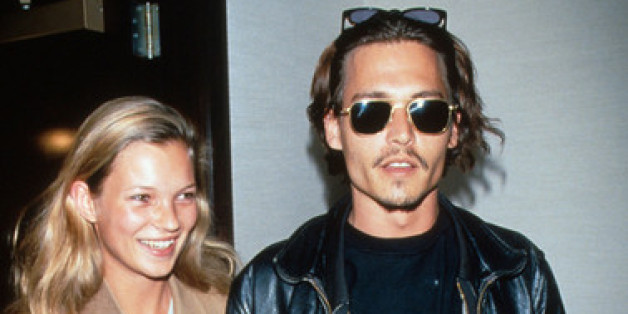 By Steff Yotka for Style.com.
Consider this your Thursday afternoon pick-me-up. Yesterday, Dior announced Johnny Depp as the new face of a yet-to-be-released fragrance. He joins fellow fragrance spokeswomen Charlize Theron and Natalie Portman, and accessories and couture ambassadors Rihanna, Jennifer Lawrence, and Marion Cotillard.
Depp's selection as a Dior muse might come as a surprise at first, but the actor has a history of favoring unique fashion and grooming habits. Whether that means his tousled locks or his penchant for statement blazers, Depp's personal style has been honed throughout his Hollywood career. We'd venture to say that while his current predilection for oversize toppers and suave suiting are noteworthy, it's his '90s-era leather jackets and moody stare that provide inspiration to a new generation of fashion fans. See those and the rest of his '90s highlights below, with some bonus Kate Moss and Winona Ryder appearances thrown in for good measure.
(photo: Getty Images)
(photo: Getty Images)
(photo: Getty Images)
(photo: Getty Images)
See more: Watch: Channing Tatum's First-Ever Runway Show
(photo: Getty Images)
(photo: Getty Images)
(photo: Getty Images)
(photo: Getty Images)
(photo: Getty Images)
More from Style.com:
60 Standout Pieces to Wear This Summer
Style.com's 50 Best Shoes To Buy Right Now
15 Runway Looks Kim Kardashian Will Probably Wear During Her Pregnancy
The Best Festival Style From Governors Ball
Lorde Opens Up About Fame, Fashion, and That Goth Prom Moment