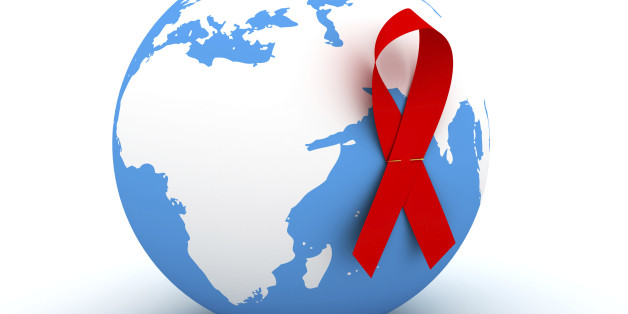 Written in collaboration with Adedotun Ogunbajo, M.H.S.
National HIV Testing Day provides an excellent opportunity to focus attention on the urgent need for people, especially those who are at high risk of infection, to know their HIV status. HIV testing is the first step in a strategy to detect, treat, and prevent HIV/AIDS. While the number of new HIV (human immunodeficiency virus) infections in America has declined significantly since the peak of the epidemic in the mid-1980s, it has held steady at approximately 50,000 new HIV infections per year for the past decade. According to the Centers for Disease Control and Prevention (CDC), more than 1.1 million people are living with HIV in the United States.
The HIV/AIDS epidemic disproportionately affects certain populations, particularly African Americans. While they comprise just 13 percent of the U.S. population, African Americans accounted for 44 percent of all new HIV infections in 2009 and experienced an HIV infection rate that was almost eight times higher than that of whites -- 15 times higher among women. Latinos are also disproportionately affected, representing approximately 16 percent of the population but accounting for 20 percent of all new HIV infections. In 2009, the HIV infection rate among Latinos was three times as high as that of whites. Men who have sex with men (MSM) constitute an estimated 4 percent of the male population in America but accounted for 63 percent of all new HIV infections and 78 percent of new HIV infections in men in 2010. African-American gay, bisexual, and other men who have sex with men represented an estimated 72 percent of new infections among all African-American men in 2010 and 36 percent of an estimated 29,800 new HIV infections among all gay and bisexual men. More new HIV infections (4,800) occurred among young African-American gay and bisexual men (aged 13-24) than any other subgroup of gay and bisexual men. Transgender individuals are heavily affected by HIV. A 2008 review of studies of HIV among male-to-female women found that, on average, 28 percent tested positive for HIV.
The good news is that an unprecedented number of effective tools are now available to help prevent HIV infection. These include condom use, male circumcision, PrEP (pre-exposure prophylaxis -- the use of antiretroviral (ARV) medication in HIV-negative people at high risk for HIV) and post-exposure prophylaxis (which involves taking ARV medication as soon as possible after exposure to HIV). For people who inject drugs, syringe exchange programs and substance abuse treatment are important elements of HIV prevention. Furthermore, the appropriate use of ARV medications by people who are HIV positive can lower viral load and reduce HIV transmission to their HIV negative partners by 96 percent.
Getting tested is essential to learning one's HIV status. People who test negative can take preventive steps in order to stay negative, while those who test positive can and should immediately get connected to care. Yet, more than half of Americans have never been tested for HIV. About 16 percent of those people living with HIV in the U.S. today are unaware that they are HIV positive. The proportion is even greater in high-risk populations, with 63 percent of young MSM (aged 18-29) and 54 percent of minority MSM not knowing that they are HIV positive.
HIV testing is entering a new era in the United States as a result of FDA approval of 1) combination tests that detect both HIV antigen and antibody, and 2) tests that accurately differentiate HIV-1 from HIV-2 antibodies. Yesterday, the CDC issued new guidelines for HIV testing of blood in laboratory settings that will accurately detect and diagnose HIV infection as much as 3-4 weeks earlier than the previous testing approach. Diagnosing HIV infection sooner is critical because people with early-stage infection have high levels of virus in their bodies and are more likely to transmit HIV infection. Finding HIV at its earliest possible stage is also important for linking the person to effective treatment. Testing begins with a combination antigen-antibody immunoassay that detects both HIV-1 and HIV-2 antibodies and the HIV-1 p24 antigen -- a protein that is part of the virus itself. Since the p24 antigen can be detected four to seven days before antibodies appear -- combination tests can also identify very early infections. All tests that are positive on this initial immunoassay undergo supplemental testing with an immunoassay that differentiates HIV-1 from HIV-2 antibodies. Specimens that are reactive on the initial immunoassay and nonreactive or indeterminate on the antibody differentiation assay proceed to HIV-1 nucleic acid testing for resolution.
The rapid test is an immunoassay performed at the testing site used for screening that produces quick results in less than 30 minutes. Rapid tests use blood or oral fluid to look for antibodies to HIV. This is particularly useful for testing people who might not otherwise get tested or who are unlikely to return to receive their test results. Because the level of antibody in oral fluid is lower than it is in blood, blood tests tend to find infectious sooner after exposure than do oral fluid tests. Additionally, most blood-based lab tests discover infection earlier after exposure than do rapid tests. If an antibody immunoassay (lab test or rapid test) is conducted during the window period (the period of time after exposure to HIV but before the test can find antibodies), the test may give a false-negative result. All immunoassays that are positive require a follow-up test to confirm the result as described above.
Two home testing kits are available. One uses oral fluid and generates a result in 20-40 minutes in the home but one in 12 people can obtain a false-negative result. A positive result must be confirmed by a laboratory test. The manufacturer provides confidential counseling and referral to follow-up testing sites. The other test uses a blood sample (via finger prick) that is then sent it to a licensed laboratory for testing; results are available within a few days. This test is anonymous. If the test is positive, a follow-up test is performed right away. The manufacturer provides confidential counseling and referral to treatment. The home tests performed on the finger prick blood sample find infections later after infection than most lab-based tests using blood from a vein, but earlier than tests conducted with oral fluid. Home HIV testing kits can be purchased at local drugstores for about $40. Scientists are working to develop more rapid methods of detecting HIV as soon as possible after infection. For example, researchers are currently developing a simple, accurate HIV nucleic acid-based test that can be performed at the site of care to detect and monitor HIV in resource-poor settings where expensive lab equipment and technical expertise may be unavailable.
All adolescents and adults should get tested at least once for HIV as a routine part of medical care, and gay and bisexual men and others at high risk should be tested more frequently. The agency is developing and implementing strategies to increase testing among vulnerable populations outside of the medical system. Regular testing allows people who have HIV to know their status, get life-saving treatment and care, and prevent HIV transmission to others.
It is critical to screen pregnant women for HIV for their own health as well as to prevent transmission of HIV to their infant if they are HIV positive. The CDC recommends that healthcare providers test pregnant women for HIV and provide them with written materials and risk-reduction counseling. These efforts have proved effective with a significant decrease in mother-to-child HIV transmission from 1,650 cases in 1991 to 162 cases in 2010. Despite dramatic reductions in the number of babies born HIV positive in America, every case of HIV infection in an infant is a missed opportunity for prevention. Our goal must be an HIV-free generation in the near future.
In response to the HIV/AIDS epidemic in the United States, the White House released the National HIV/AIDS Strategy (NHAS) in July 2010, the country's first comprehensive roadmap to reverse the impact of the disease with clear outcomes to be achieved by 2015. The three main NHAS goals are to: 1) reduce new HIV infections, 2) increase access to care as well as improve health outcomes for people living with HIV, and 3) decrease HIV-related health disparities. A key NHAS priority is to intensify HIV prevention in the communities where HIV is most heavily concentrated, expanding targeted use of effective combinations of evidence-based HIV prevention approaches, and educating all Americans about HIV and how to prevent it.
To advance these prevention goals and enhance the effectiveness of current HIV prevention strategies, the CDC has adopted a High-Impact Prevention (HIP) approach. The strategy combines the most effective, scientifically proven, cost effective and scalable prevention tools targeted to high-risk populations in the most affected regions of the country with the goal of significantly reducing new HIV infections. Methods employed by HIP include better geographic targeting of resources to locations with the highest burden of disease, expanding HIV testing, and identifying the combination of approaches with the greatest impact. These efforts have resulted in nearly 2.8 million HIV tests being administered over the past three years and 18,432 people previously unaware of their HIV status being diagnosed.
However, several barriers exist that impede comprehensive HIV testing in America, especially for high-risk populations. Studies have shown that minority populations are less likely to have health insurance and visit a primary care doctor. Fear, stigma, lack of knowledge about the lifesaving benefits of treatment, and limited access to care can also deter people from getting tested. Health care providers' lack of familiarity with HIV testing guidelines is also an issue, as is bias and discrimination in some medical and community care settings.
With the passage and implementation of the Affordable Care Act (ACA) in 2010, millions of Americans are now able to access healthcare including preventive services -- such as HIV screening -- and these screenings have zero out-of-pocket costs. Additional preventive healthcare services covered by insurance plans participating in the ACA include syphilis testing and other STI prevention counseling for adults. According to the U.S. Department of Health and Human Services, an estimated 8 million Americans signed up for private health insurance plans during the open enrollment period from Oc. 1, 2013, to March 31, 2014. Additionally, 3 million more Americans enrolled in Medicaid and CHIP during this period.
Scientific advances and new initiatives aimed at emphasizing the power of prevention and increasing access to care have reached many people with or at risk for HIV. However, looking across the spectrum from HIV diagnosis to viral suppression reveals missed opportunities for addressing the epidemic. While many people with HIV are diagnosed (82 percent) and linked to care (66 percent), far fewer remain in regular care (37 percent) and are prescribed ART (33 percent). Only one quarter (25 percent) of HIV-positive people are virally suppressed -- a share that is even lower among blacks (21 percent) and young people aged 25-34 (15 percent).
Therefore, a critical strategy to increase the number of people who get tested for HIV and are referred to care is education. The CDC is conducting the Act Against AIDS (AAA) communications campaign working with many partner organizations to increase HIV testing in target populations. In 2010, the CDC funded 30 health departments across the country to implement its Expanded Testing Initiative aimed at increasing HIV testing among African Americans, Latinos, MSM, and injection drug users. Examples of these initiatives are:
· Reasons/Razones, The most recent CDC Act Against AIDS campaign promotes HIV testing among gay and bisexual Latino men.
· Let's Stop HIV Together, a general awareness AAA campaign, aims to reduce stigma and urges everyone to "get the facts, get tested, and get involved."
· Testing Makes Us Stronger encourages African American gay and bisexual men to get tested for HIV.
· Take Charge. Take the Test. encourages African American women to get tested for HIV.
Knowledge is power when it comes to knowing your HIV status. So learn more about HIV/AIDS and how to prevent it, get tested and encourage others to do the same. For more information about HIV/AIDS and HIV testing locations in your community, visit these sites:
Comprehensive Information about HIV/AIDS at http://aids.gov
Information about amfAR's initiatives and research at http://www.amfar.org
Locate a Testing Center in Your Community at http://locator.aids.gov/ or at http://hivtest.cdc.gov/Default.aspx
Download the HIV testing locator app to your mobile phone
Information about HIV/AIDS - Call 1-800-CDC-INFO
Text your zip code to "KNOW IT" (566948) for an HIV testing location near you
Purchase a home HIV testing kit
Visit your healthcare provider or a health clinic in your community to get tested
Rear Admiral Susan Blumenthal, M.D., M.P.A. (ret.) is the Public Health Editor of The Huffington Post. She is the Senior Policy and Medical Advisor at amfAR, The Foundation for AIDS Research in Washington, D.C. and also a Clinical Professor at Tufts and Georgetown University Schools of Medicine. Dr. Blumenthal served for more than 20 years in senior health leadership positions in the federal government in the Administrations of four U.S. Presidents including as Assistant Surgeon General of the United States, the first Deputy Assistant Secretary of Women's Health, and as Senior Global Health Advisor in the U.S. Department of Health and Human Services. She also served as a White House advisor on health. Prior to these positions, Dr. Blumenthal was Chief of the Behavioral Medicine and Basic Prevention Research Branch and Chair of the Health and Behavior Coordinating Committee at the National Institutes of Health. She has chaired numerous national and global commissions and conferences and is the author of many scientific publications. Admiral Blumenthal has received numerous awards including honorary doctorates and has been decorated with the highest medals of the U.S. Public Health Service for her pioneering leadership and significant contributions to advancing health in the United States and worldwide. Named by the New York Times, the National Library of Medicine and the Medical Herald as one of the most influential women in medicine, Dr. Blumenthal was named the 2009 Health Leader of the Year by the Commissioned Officers Association and as a Rock Star of Science by the Geoffrey Beene Foundation. She is the recipient of the Rosalind Franklin Centennial Life in Discovery Award. Her work has included a focus on HIV/AIDS since the beginning of the epidemic in the early 1980s.
Adedotun Ogunbajo, M.H.S., serves as an Allan Rosenfield Public Policy Fellow with amfAR, The Foundation for AIDS Research in Washington, D.C. Adedotun earned his Master of Health Science degree from Johns Hopkins Bloomberg School of Public Health and his B.S. in Molecular & Cellular Biology/Psychology from Johns Hopkins University.