My Pretty Pony renditions by Onch Movement (chrome) and 6%DOKIDOKI in pink.
Courtesy of Toy Art Gallery
Cute. Cuddly. Rubber.
Starting May 5 at Toy Art Gallery in Los Angeles, My Little Pony will be the center of attention at Hasbro's MY LITTLE PONY Project 2012, a charity art exhibition (the show and various other events continue through the rest of the month). Hollywood is but the first stop on MLP's world tour (see: domination) which includes the cities of New York (for the East Coast leg of ComicCon) and, ultimately, Tokyo.
Hasbro (MLP's parent company) has always endeavored to create toys fostering our inner artist. Take Lite Brite, for example. Certainly there has to be a child out there somewhere who parlayed their early illuminated creations into a career in light installation, or perhaps Lite Brite was the catalyst that led to the invention of the glow stick. Then let's not forget George Lerner, the mind behind Mr. Potato Head. Lerner -- a well-known inventor -- was obviously heavily influenced by Picasso; perhaps it was his hope that his playful creation would inspire a legion of future cubists.
And then, there's My Little Pony (b. 1983). Who would have thought this doe-eyed, sweet little pinnacle of sexually ambiguous innocence could create a legion of male followers almost large enough to rival Hello Kitty?
For his/her big debut, 25 artists -- including Luke Chueh, Mark "Devo" Mothersbaugh, Onch Movement and gossip maven Perez Hilton -- have created their own one-of-a-kind painted versions of the cuddly equestrian divinity for the event (10 percent of proceeds will go to the charity Give Kids the World).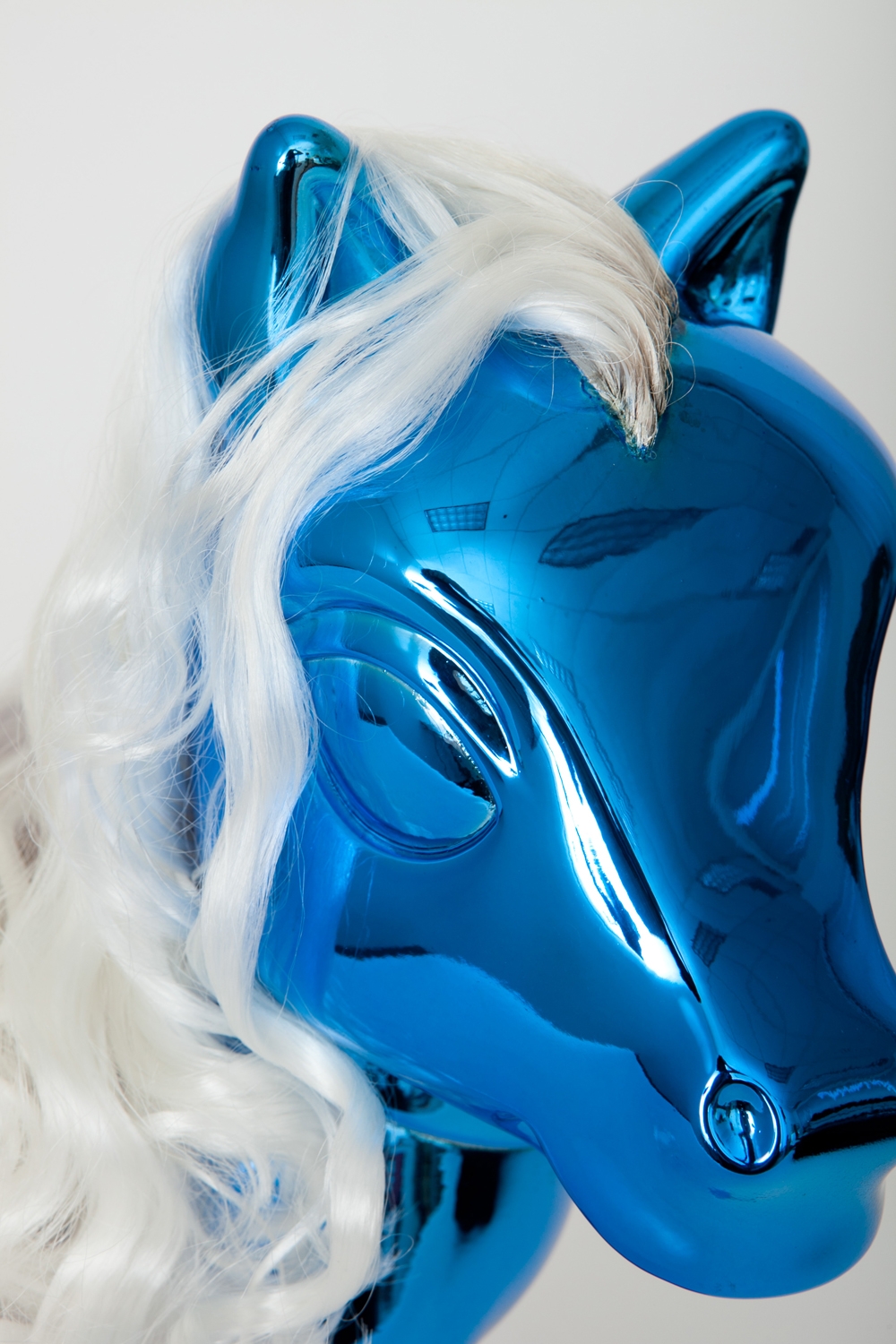 (Onch Movement's MLP)
As part of the MLP Project Launch Weekend, fans can participate in a scavenger hunt around Melrose as places such as JapanLa, Munky King and Joyrich to find collectible limited-edition prizes.
But wait -- there's more! On May 12, from 5 to 8 p.m. at Toy Art Gallery, special guests from The Hub TV Network's "My Little Pony Friendship is Magic" will be on hand to sign autographs! And just like that, thousands of Brony hearts skipped a beat.
For more info on MY LITTLE PONY Project 2012, go to: http://www.welovefine.com/content/14-my-little-pony-project-2012