 It's not only Anne-Marie Slaughter, Princeton professor and former Director of Policy Planning for the U.S. State Department, who has recognized that even women at the top can't "have it all," as detailed in her cover story in The Atlantic.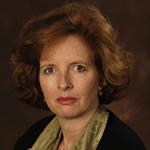 "I think work-life balance is something you can only achieve later in life," said Merit E. Janow, a professor of international economic law and international affairs at Columbia University, the first woman member of the WTO Appellate Body and the chairman of NASDAQ Exchange LLC. She adds:
You can't start off with work-life balance and be successful. Period. If you're not willing to acknowledge that, then there are certain lines of work that you shouldn't go in. I think maybe people haven't quite accepted that reality. They just haven't accepted it. They're just kind of stumbling into it and then they realize it, discover it.
In a conversation over breakfast at the Salzburg Global Seminar in Austria, Janow joined three other extraordinary women, each with multiple "firsts" on their resumes, to talk about what they know about managing careers and home lives and how their experiences have aligned with Slaughter's. Accomplished women in Anne-Marie Slaughter's self-described demographic -- "highly educated, well-off women who are privileged enough to have choices in the first place" -- have accepted, in some cases for a very long time, that there aren't enough hours in the day to pursue careers to the pinnacle of success, be home for dinner every night and daily help with the children's homework before bedtime -- "at least in most of the professions I know," said Janow.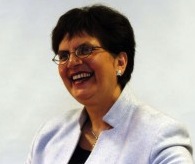 "Even the very fortunate, those who have childcare, those who have a supportive spouse, still face the reality that child-rearing requires love and attention and if your job requires all of your time then you have to make a choice," said Baroness Usha Prashar, outgoing chairman of the UK's Judicial Appointments Commission and a member of the House of Lords as a Crossbencher.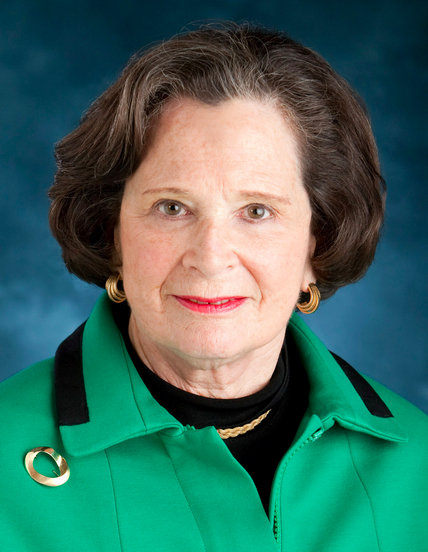 "But I think we need to make very explicit," said Marina Whitman, a professor of business administration and public policy at the University of Michigan, a former senior vice president at GM and the first woman appointed as a member of the three-person Council of Economic Advisers in the White House in 1972:
...that liberation is not about that every woman has to strive for the top. It's about the ability to make choices without having barriers. I think about what my daughter has said to me: 'Thank you, mom, for being a pioneer so that I am free to make my own choices.' And implicit in that was, that 'my choices are different from yours.' Not that life will be perfect under any choice.
Yes, said Baroness Prashar. "What used to bother me is when there was a view that women couldn't do certain jobs and your choices were limited." That's what's changed, agreed Whitman. "It's not that those pressures aren't still there, but at least the possibilities exist of not facing a stark black and white, but having choices in a number of shades of gray in this work-family balance that in a way wasn't available to my generation. You either went for broke or you didn't."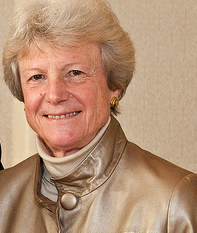 I'm not sure, actually, that calling a woman's decision between family and career "making a choice" is entirely fair, said Martha Darling, a former senior executive at Boeing, and a member of the White House Commission on Presidential Scholars. What women continue to face "is the notion of great 'sacrifice' -- of sacrificing something of real value."
Even when women have supportive husbands as Slaughter does, the four women noted, if they decide to work at the top of their fields, "there's a biological maternal thing that no matter that I can easily acknowledge that my husband is equally good at all this stuff, I cannot take myself out of child care," Darling said. "I hurt, I feel."
"It's not that Anne-Marie was being blocked by attitudes that are keeping her from her definition of the top, but that she's being blocked by the reality of her needing to be available to her family," agreed Janow:
I don't know if you remember many years ago [1996] that there was a New Yorker piece rather like this one of Anne-Marie's, in which Charlene Barshefsky, who was Deputy U.S. Trade Representative, described helping her 12-year-old with homework while she was on a trade mission in China, telephonically. That is still the case for working mothers in senior positions with young children. That's what you do. And that is normal. It's normal.
"Some types of work are not child/family-friendly," continued Janow:
There are certain professions that I've been in -- for example, being an M&A lawyer at a major Wall Street law firm -- that do not allow one to succeed and manage one's own time; one is at the beck and call of one's client. And the way these firms differentiate themselves is by being able to provide quality service in as quick a period of time as possible under high stress conditions... so you have to have an infrastructure around you and relegate child-rearing to someone else if you have a child. M&A lawyers just see their children selectively -- say, in short bursts over dinner before going back to work, and so on. It is the nature of the business.
So too, said Janow, "if you are talking about professions that have a diplomatic aspect to them, for example where you're trying to work on economic or other disputes between the United States and a foreign jurisdiction, to have that occur in a predictable time frame amenable to your family life is probably unrealistic." If you want to balance career and family, "you have to be in a slightly different work environment so that you have more control over your own time. And luck, a supportive spouse and the financial means to create the necessary infrastructure are crucial."
"There are professions, and interestingly enough my daughter has chosen one of them," said Whitman, which have adapted to these challenges. "Medicine, at least in the U.S., has become highly feminized. And one of the responses of the field has been to become quite tolerant of part-time work by physicians -- if they don't necessarily want to climb to the top of the academic ladder. Two women can put together a complete practice or five women put together a three-person practice. It depends on what your ambitions are," said Whitman.
"For me, as a woman, as an immigrant into the country [the UK] and as a professional, it's really about having choices: it's choices that you make -- not ones that are made for you -- and considering what will be the consequences," said Baroness Prashar. "Having it all" ironically only works when women -- and men -- make real sacrifices. And having it all means attitudinal changes about what exactly "all" means.

Anne-Marie Slaughter ends her Atlantic piece with the hope that a time will soon come when "all Americans [can] have healthy, happy productive lives, valuing the people they love as much as the success they seek."
How can that happen? "A lot of this is in your self-perception: To feel that one is making a sacrifice is an attitudinal matter. People have to come to terms with what is the sacrifice they think they are making," said Merit E. Janow. "A lot of it is in your mind about which is the more valued activity and which is 'contributing' more."