When media are covering a championship game, only half of the photographs they publish are of the game itself, according to a new ICMPA study of the photographic coverage of Super Bowl XLVII and the NCAA men's basketball championship.
Beyoncé Won the Super Bowl
In last year's Super Bowl, Beyoncé received more photographic attention than any other single personality at the Super Bowl -- more than the coaches, quarterbacks or other players -- even though her performance lasted just 14 minutes.
Today's media presume that audiences are equally interested in seeing the sidebar events to a big game as the play action itself. It's not enough to see extraordinary athletes in dramatic confrontations -- online audiences need to be "amused" in other ways.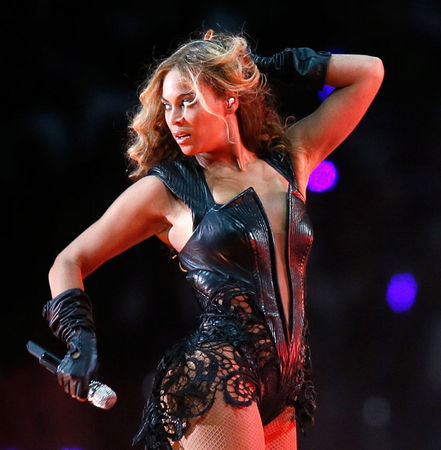 As for Photos of the Game? If Your Team Loses...
...don't expect to see many pictures of it... even of its great plays.
ICMPA researchers noted that online and on social media, sports outlets are much more likely to post photos of the winning team's players and their plays. The SportPix study noted that last year, sports and news outlets published significantly more photos of the winning Baltimore Ravens. Some of that imbalance was due to extensive post-game coverage, but not all of it.
Sports outlets also ran more photos of plays by the winning teams than by the losing teams and tended to show the winning teams in a more positive light photographically -- not just after the game, but during as well. The study also noted that news outlets published far more photos of losing players showing frustration or disappointment -- even photos of plays taken before the outcome was known.
Why? News outlets "get" that photos are a way that visitors to online sites are experiencing and reliving the games, and that to attract and keep the overnight audience, the outlets need to do more than a website photo recap of the gameplay highlights. Media frame the game to the winners' story, so the losing side will consistently appear more depressed and the winning side more ecstatic.
So on Monday morning? Look for great photos of the great plays of the winning team in your news outlet of choice... But realize too that those shots will likely be matched in number by photos of the "rest" of the game. Look forward to lots of photos of Bruno Mars and the Red Hot Chili Peppers, images of crazy fans, pictures of the post-game celebrations, and even (really!) pictures of New Jersey's MetLife Stadium.
--------
The SportPix study conducted by ICMPA at the University of Maryland evaluated 3,274 photographs published by 16 major American sports and news outlets as they covered Super Bowl XLVII and the 2013 NCAA Men's Basketball Final.
Researchers looked at four online television networks, four Internet natives and eight online newspapers and magazines: CBS Sports, ESPN, Fox Sports, NBC Sports, Bleacher Report, NFL.com, SB Nation, Yahoo! Sports, Sports Illustrated, Atlanta Journal Constitution, Baltimore Sun, Detroit Free Press, Louisville Courier-Journal, New Orleans Times-Picayune, San Francisco Chronicle and USA Today.
To read more about the photo coverage of sports, take a look at ICMPA's SportPix study and the Pinterest boards that gathered the over 3,000 images evaluated in the study.
--------
Photo caption: Beyonce during Super Bowl 2013 halftime from Ted Jackson, NOLA.com | The Times-Picayune 2/4/13