How would you like to add three simple changes in your life to make this year even better? Even better, you can start this program anytime during the year!
Clean Eating:
Here's the trick to shifting your diet to a more balanced and clean routine.
Start small. Many of us go "all in" before really thinking through our goals and knowing what are the best steps to take. Jumping to extremes or going full force can make it harder for us to maintain.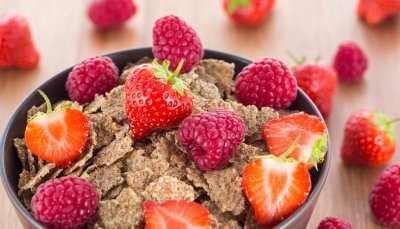 We suggest you make a list of all the things you would like to work on, evolve, or change in your diet. Maybe it's cutting out soda, swapping fried chips for baked lentil chips, eating fewer carbohydrates, adding more greens, or simply drinking more water.
After you make your list, pick the top 12 and use those as your guide, one for each month of the year. So each month you make one temporary change with a goal to make it a habit. By the end of the year, you will have made 12 improvements to your diet, how awesome is that?
A few examples:
February: Pay attention to what you drink. Make a conscious effort to choose water over soft drinks.
March: Drink a glass of water before breakfast, before lunch, and before dinner. Work on this daily for one month.
April: Mashed potato lover? Blend cauliflower with seasoning and some Greek Yogurt for a healthier option. Trust me, it's so delicious!
I can honestly vouch for this because I do it! Some of my changes were: Cutting back from drinking a glass of orange juice every day to about 2-3 times a week. The other was choosing water with all meals unless I'm drinking red wine because I will never give that up. I cut back on eating mashed potatoes, and make cauliflower "mashed potatoes" instead. I cut out buying junk food by NOT GOING DOWN THAT AISLE. I've discovered that I don't have the willpower to eat a cookie or two a day. I will eat the entire row of cookies dipped in milk; therefore, I don't go down the aisle.
Again, each month make one temporary change with a goal to make it a habit.
Get Active:
How many times have you tried to get active, yet sometimes, you feel you may have failed? Same rules apply as in step 1. Start small and make it gradual. We also recommend focusing on your interests and find an accountability partner -- a buddy to check in with weekly.
Start with getting active once a week for a month, then twice a week, then three times a week and so forth. Make sure you and your accountability partner check in with one another to ensure success.
I started this routine four months after I gave birth to my twins. I found a buddy to check in with and I joined the gym (which was the biggest step for me). I knew it would be a commitment if I joined the gym. I started with three times a week and now I'm at four times a week. Next goal is five times a week by the end of February.
Stay Positive:
The first two steps may not succeed unless you work to stay positive. Change is not always easy, but if you want things to be different in your life, then being open to change is a great start.
Find your gratitude in each day and in each experience because this will open up your mind to new ideas and make it easier to stay positive.
There are so many tools like (shameless plug here), Identity Magazine, books galore, and of course the famous Google for support.
Everything and anything you need to keep a positive outlook and stay motivated is right at your fingertips. It's so easy to search for how to stay positive, how to eat clean, how to start being active, and anything else you are looking for -- be resourceful.
Make this your year because you deserve it!
Note: There is no "healthy" quick fix and the sooner you accept that and know that slow and steady truly wins the race, this achievement will come quicker than you thought!
Originally posted at identitymagazine.net with an infographic as well.