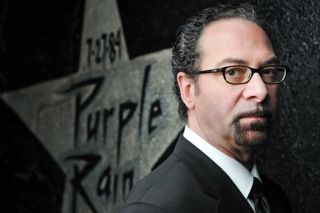 Bobby Z's nearly-fatal heart attack started in his elbows.
"My heart attack wasn't a Hollywood-style moment where you grab your chest and fall over," Bobby Z, drummer for Prince & The Revolution, told me. "The symptoms can start in your jaw or ankle," he said, "and may occur over days, weeks, even months before the actual heart attack. Mine manifested in my elbows."
On Sunday, Feb. 19, Bobby Z, aka Robert Rivkin, will celebrate the one-year anniversary of surviving his heart attack with a rare reunion performance to benefit the American Heart Association with the help of his former bandmates -- Wendy Melvoin, Lisa Coleman, Brown Mark, Dr. Fink and -- rumor has it -- Prince himself. Festivities will kick off at 7 p.m. at the Main Room of the now famous venue First Avenue in Minneapolis, where the group filmed and performed "Purple Rain."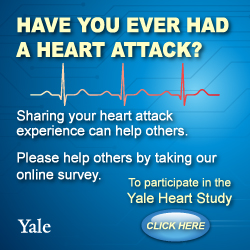 Bobby Z, 55, described how his elbow pain became a "roaming pain," moving into the back of his neck, then his arms. "The pain wasn't consistent and, more importantly, the pain went away. That's the thing, angina will go away."
"People should recognize heart attack symptoms quickly and get treatment," Bobby Z told me. "Men especially won't go to the hospital; they'll be in denial all the way to the funeral home."
"Elbow pain wasn't that unusual for a drummer," he continued, "I'd had pinched nerves before." He figured it was musculoskeletal and went to a chiropractor and tried massage and other remedies. "Then one day the pain was out of control. I remember I was sitting at the top of the stairs, and my wife said, 'Enough. We're going to the hospital.'" There, Bobby Z says, he had the "proverbial heart attack on the table."
Bobby Z's main arteries were blocked -- including the "widowmaker," which "was blocked at 97 percent," he said.
At the hospital, Bobby Z says, "The situation was dire. The doctors got two stents in, then I had the heart attack on the table. They decided to let my heart rest for several days and then place a third stent. But my heart didn't like what was happening. My heart rate skyrocketed. Nothing worked to slow it down, so I had to be intubated and they were going to induce a coma. They called my family in to say goodbye. They thought 'there goes another one.' I thought I was dead. It was a very heavy moment.
"The kicker for me was that the back of my heart -- 'the dark side' -- had grown collateral arteries and enlarged to compensate for my clogged arteries. The doctors later commented on it. It was miraculous, a 'hand of God,' kind of thing. That's what saved my life."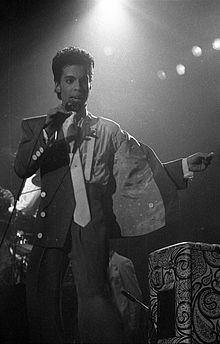 "Then I'm seeing ghosts," he said. He opened his eyes after emerging from the induced coma and realized that he had survived. "I'd returned from the depths of death. That's when you find out who your real friends are. People were calling. Prince was calling the hospital. And there was social networking to the point where Prince was sending prayers by text from the stage at Madison Square Garden. All those friends and fans made my will to live kick back in."
Bobby Z wanted to do something to show his gratitude for the inspiration he received and to spread the word about his unusual heart attack symptoms so that other people wouldn't have the same thing happen to them. So he asked Prince, Wendy and Lisa, and former bandmates, if they would reunite with him to raise funds for MyPurpleHeart.org and the AHA. They agreed. GoDaddy donated the My Purple Heart.org website for the event.

Before disbanding in 1986, Prince & The Revolution's "Purple Rain" sold more than 16 million albums in the U.S. alone. The band won three Grammy Awards and had two #1 Billboard 200 albums, and six top 10 singles on the Billboard Hot 100 chart. The band was also known for having members of varied race and gender.
Regarding maintaining heart health and recovery, Bobby Z says, "The thing to remember is all it takes is a little bit -- not a lot. For many people, it's all or nothing. You don't have to start getting 30 minutes a day every day on a treadmill. You can go once a week -- the expression is you get your heart 'warm.'"
"It was a very dark time that turned light," Bobby Z says of his heart attack experience, "This has been a beautiful thing to have all these friends' and fans' support."
---

Heart attack survivors, please click on the blue Public Service banner above and take the Yale Heart Study. If you haven't had a heart attack, click and forward to someone you love who has had a heart attack. Thank you.
Disclosure: Suzanne O'Malley is a Senior Research Associate for the non-profit NIH-funded Yale Heart Study, a Faculty member of the Yale Writers' Conference & Associate/Director of Yale Summer Film Institute.
For more by Suzanne O'Malley, click here.
Photo of Prince via Wikimedia commons.
Photo of Bobby Z used with permission.
Photo of alarm clock via Getty.