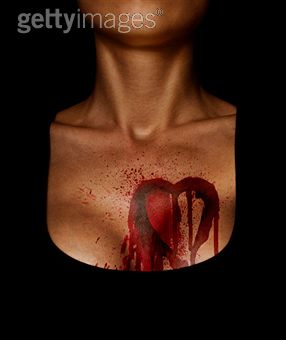 I really don't know how I could have missed the fact that within one year of having a heart attack, 42 percent of women will die and 24 percent of men.
See for yourself at the U.S. Department of Health and Human Services statistics website.
That's really all I want to say for today, Day 20 of my 29 days of thoughts during American Heart Month.
It's enough.
Photos via Getty.
---
Heart attack survivors, please click on this link and take the Yale Heart Study. If you haven't had a heart attack, click and forward to someone you love who has had a heart attack. Thank you.
Disclosure: Suzanne O'Malley is a Senior Research Associate for the non-profit NIH-funded Yale Heart Study, application period is now open for her creative and screenwriting classes this summer at Yale Writers' Conference & Yale Summer Film Institute.

For more by Suzanne O'Malley, click here.