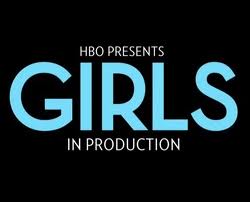 At the SXSW Festival 2012, HBO rolled out the red carpet, screened three episodes of Lena Dunham's Girls, and viewers wandered into a bona fide hit. Whose time, incidentally, had come.

What writer/actress/director, Lena Dunham has written is good and true. At least in my opinion as a single person perpetually amazed by cutting-edge social and romantic horrors.
Mostly, Girls makes me glad.
I'm a student of sitcom (and, all right, sometimes a teacher of its evolution). World War II, coming conveniently near the beginning of popularly available television programming, allowed room for a Gertrude Berg (in 1949 the writer, star & producer of television's first sitcom, The Goldbergs); an Ethel Waters (The Beulah Show, 1950); and a Lucille Ball (who in 1951 set sitcom standards still in use by many: shoot film, 3 cameras, live audiences).
Meanwhile the guys were back from war (not that there's anything wrong with that), but the hyphenate women of situation comedy disappeared for what seems like 40 years in the desert. They re-emerged delicately. Marlo Thomas (That Girl, 1966) begat The Mary Tyler Moore Show which begat Murphy Brown which begat Friends/Ally McBeal which begat Sex & the City which indirectly begat 30 Rock (along with Tina Fey's unprecedented accomplishments at Saturday Night Live) which begat Girls. Girls couldn't have happened before this time. Now. It's going straight into my syllabus.
Photo permission HBO.
Suzanne O'Malley is an author, screenwriter, and Associate Director of the Yale Summer Film Institute where she teaches "Television Situation Comedy and American Culture." For more by Suzanne O'Malley, click here.