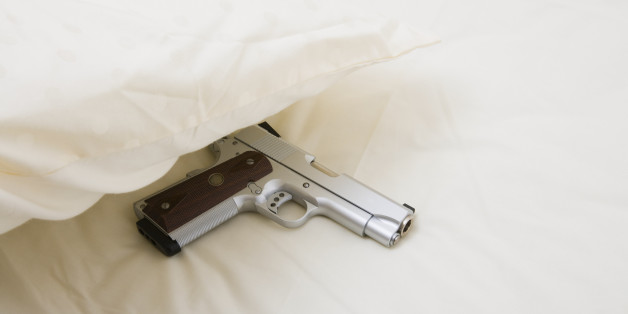 If I were to ask any parent, "Do you love your kid?" the answer would unequivocally be "yes."
If I went on to ask, "What would you do to protect your kid from harm's way," any rational parent would answer without skipping a beat, "anything."
Simple, sensible behavior.
Which is exactly the rationale behind the Brady Center to Prevent Gun Violence's latest campaign simply entitled National ASK DAY. On June 21, we simply ask parents to take a moment to think about the homes your children are going to on playdates or sleepovers, or even for dinner. Do you know if there is a loaded gun in that house? If there is one, is it secured? Is it out of reach of those little fingers who are drawn to shiny foreign objects that maybe they've never seen before except on TV or in the movies? Every single day, nine children die from accidental gun shots. Nine. Guns are in one of every three homes; are they within reach of your curious little child? Because kids are just that -- curious, and no matter how many times you may have discussed safety with your kids, if he or she finds one, you can bet on curiosity taking over. And we all know how that worked out for the cat.
Take a moment, please, to reflect on this simple ask on National ASK Day. I can honestly tell you that as deeply as we are entrenched in the national conversation regarding guns in this country, it had never occurred to my husband or me to ask -- after all, weren't other parents around us like minded? Didn't we know them, share the same intrinsic values and instincts as parents? The answer to that may be yes, but it doesn't mean that there isn't a gun in that house. That is a very personal decision -- to own a gun -- we don't judge. In fact, some of our closest friends house guns in their homes.
So we now ask. Because we don't want one of our children to become yet another wasted life, another sad and preventable statistic. We ask so we can sleep at night. And now, I ask that you ask as well. Pledge to ask if there is a gun where your kid visits or plays. Pledge to protect your children from harm's way.
Visit www.askingsaveskids.org to learn more.