In recent weeks, thousands of Syrian refugees have been pouring into Iraqi-Kurdistan. The Arbat Syrian Refugee Camp is one of many in northern Iraq. It is on the furthest outskirts of Sulaymaniah, and holds at least 100 Syrian-Kurdish families. Some in the camp fled not only because of the fighting, but because they are seeking better economic conditions as well, as many come from the lower classes in Syria.
Many worked as laborers in Syria and are now unable to support their families. The prospect for getting a job in the region does not appear likely any time soon -- Sulaymaniah is less than 20 kilometers away, and they are still living in deplorable conditions after more than six months. Despite the aid provided so far, it does not appear that the Kurdish Regional Government (KRG) is able to easily alleviate these people's refugee status; to showcase another example, Syrian Kurds have resided in another camp in Duhok for more than six years.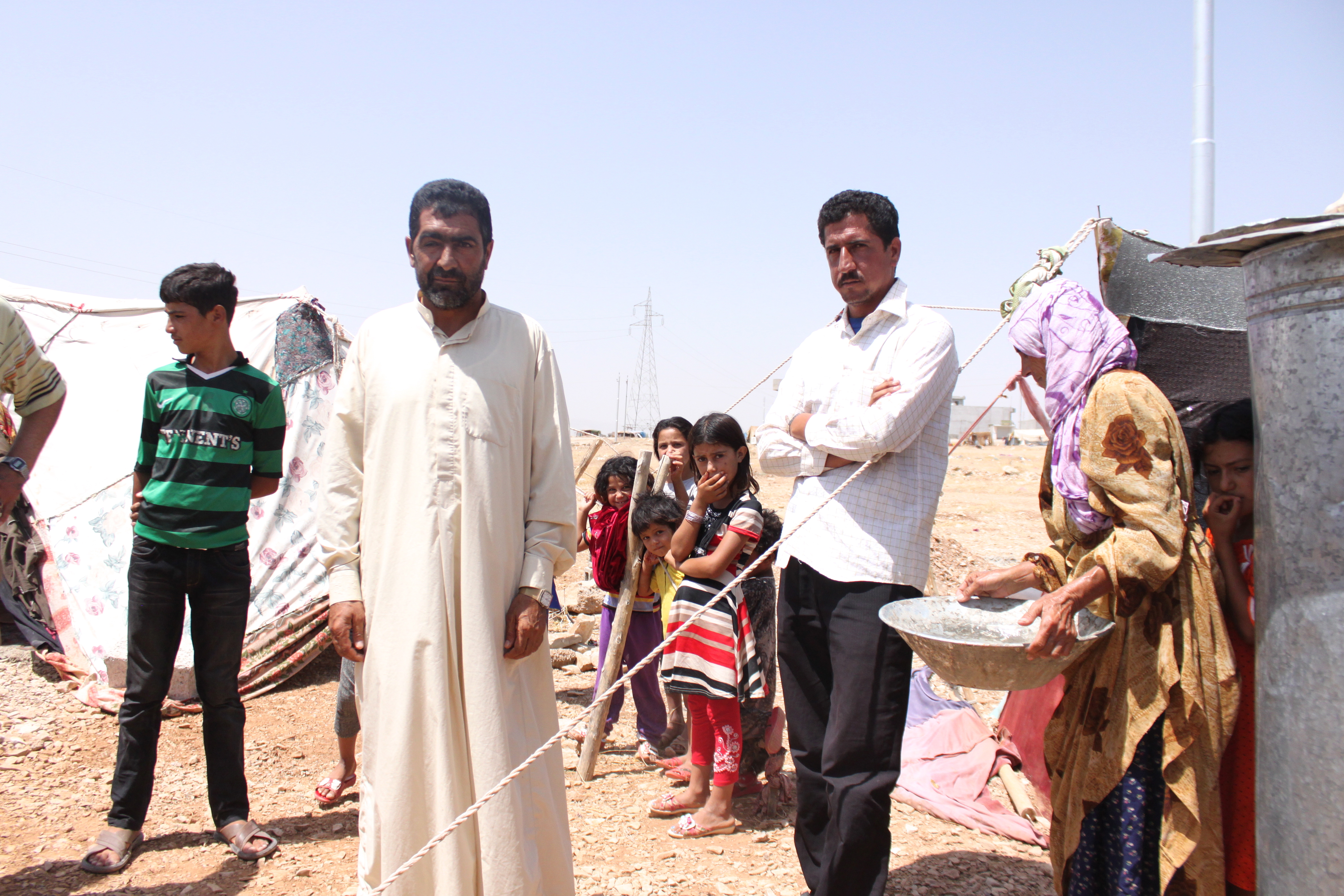 The conditions in the camp were barely tolerable. Makeshift tents covered a roughly 1.5 kilometer area covered in dust and surrounded by trash. It was almost as though they lived in a literal trash heap. The 43.3°C (110°F) weather certainly didn't help, and there were no air coolers in any of the tents to relieve the intense heat. One woman with a broken foot was carrying water from the nearby well.
Talal ali Talal and his family came ten months ago by car to Sulaymaniah, with the journey taking them ten days. Like many at Arbat, he worked as a construction worker in Syria, but lost his job after the fighting broke out near his village. He hopes that he and his family will be able to return to their home. His view on the fighting reflects the fragmentation of Syrian society, which has been severely exacerbated by the conflict. He claims to want general peace in Syria, but still holds his aspirations for a Kurdish nation.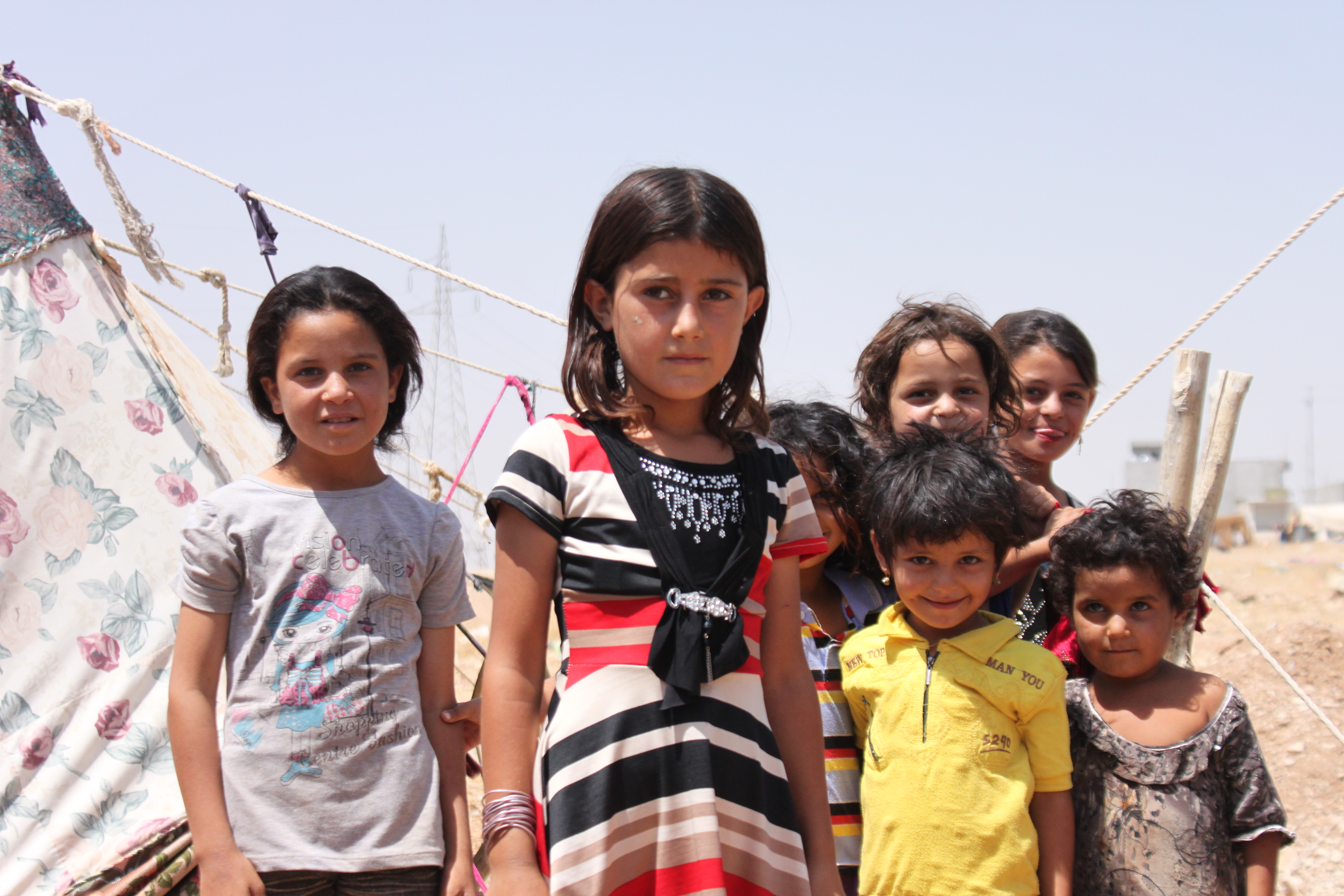 Mahmoud Habib Ali and his family left their village primarily because of the fighting. ''Back in Syria we owned a grocery store, we are hopeful that we can return home one day," he said. He is not the primary breadwinner in his family, however. He told us that his children, aged 13 and 14, used to work in an ice factory in Syria. Ali also relayed to us that food and water used to be abundant in the camp, but are now scarce.
Warda Bilal claimed that no one apart from the KRG has asked about their conditions and claimed that the refugees have been neglected. Travelling across the border was difficult, he said. He and his family traveled 3 kilometers on foot during a muddy winter and were interrogated on various border checkpoints.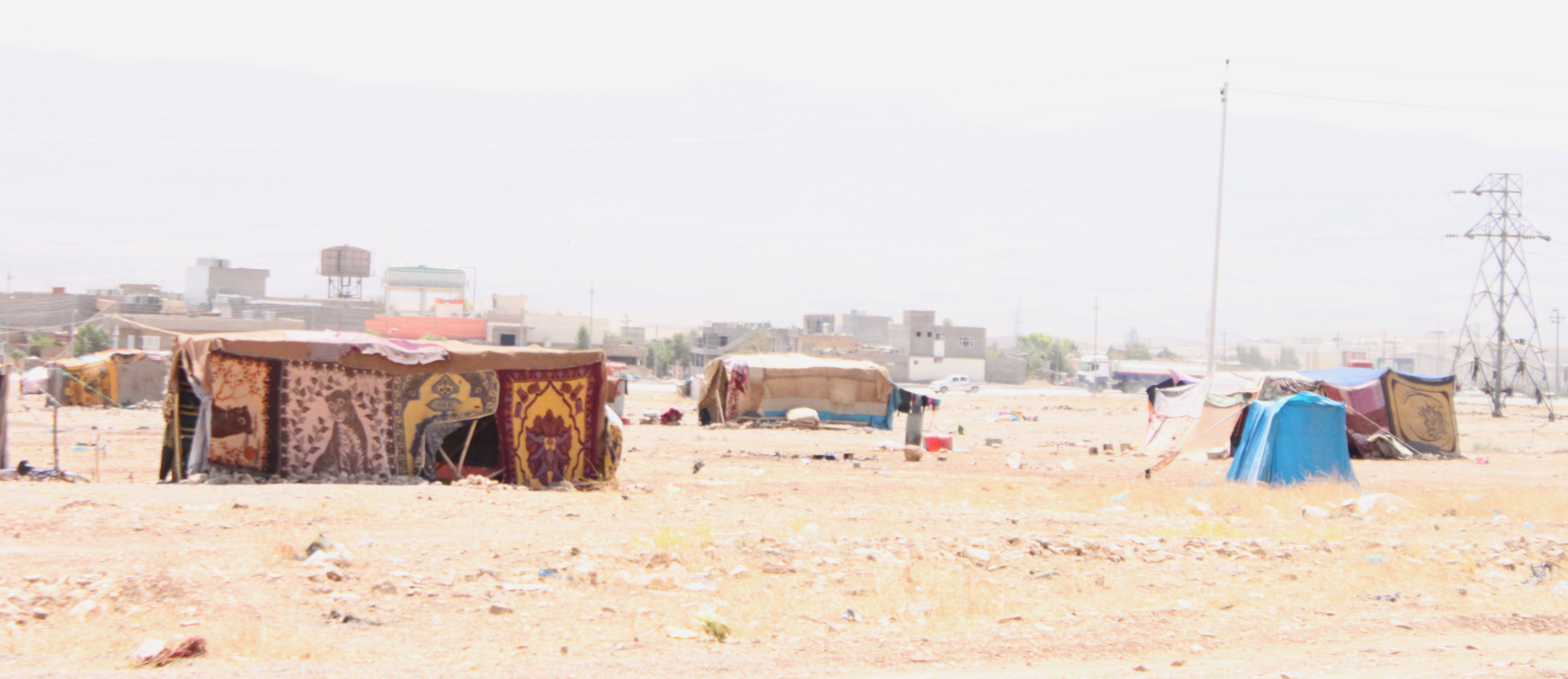 When we asked him about his thoughts on the civil war, Warda said he didn't mind who came into power so long as they were "good for Syria." This is the general attitude we witnessed throughout the camp, as its residents only want the situation to stabilize. They made it clear to us that they have no interest in the politics; as another refugee, Marwan Mahmoud Ali claimed "we are not pro anyone -- all I ask for is peace."
Marwan told us he is "very ill" but does not have the financial means to receive medical attention or to travel to the hospital. He has two young children to provide for, one aged six and another aged two, and relies on his brothers' earnings (his brothers also reside in the camp) to help support his family.
His children, like the rest of the children in the camp, do not have access to education. This is one of the most paramount issues facing the youth here, as the conflict and bombings in Syria have made it risky for them to go to school. Consequently most of the children dropped out even before their refugee status. The lack of schools nearby the camp makes education almost impossible, and parents are concerned of the impact this will have on their children.
Marwan went on to tell us of how many people have been taken or kidnapped in Syria. This has become a common occurrence in the country, and the refugees claim that this instability has further dissuaded them from returning. Mahmoud Habib Ali pleaded for the word of the suffering of the refugees to be spread. ''War always ends up killing the innocent, we are the ones suffering here'' he told us.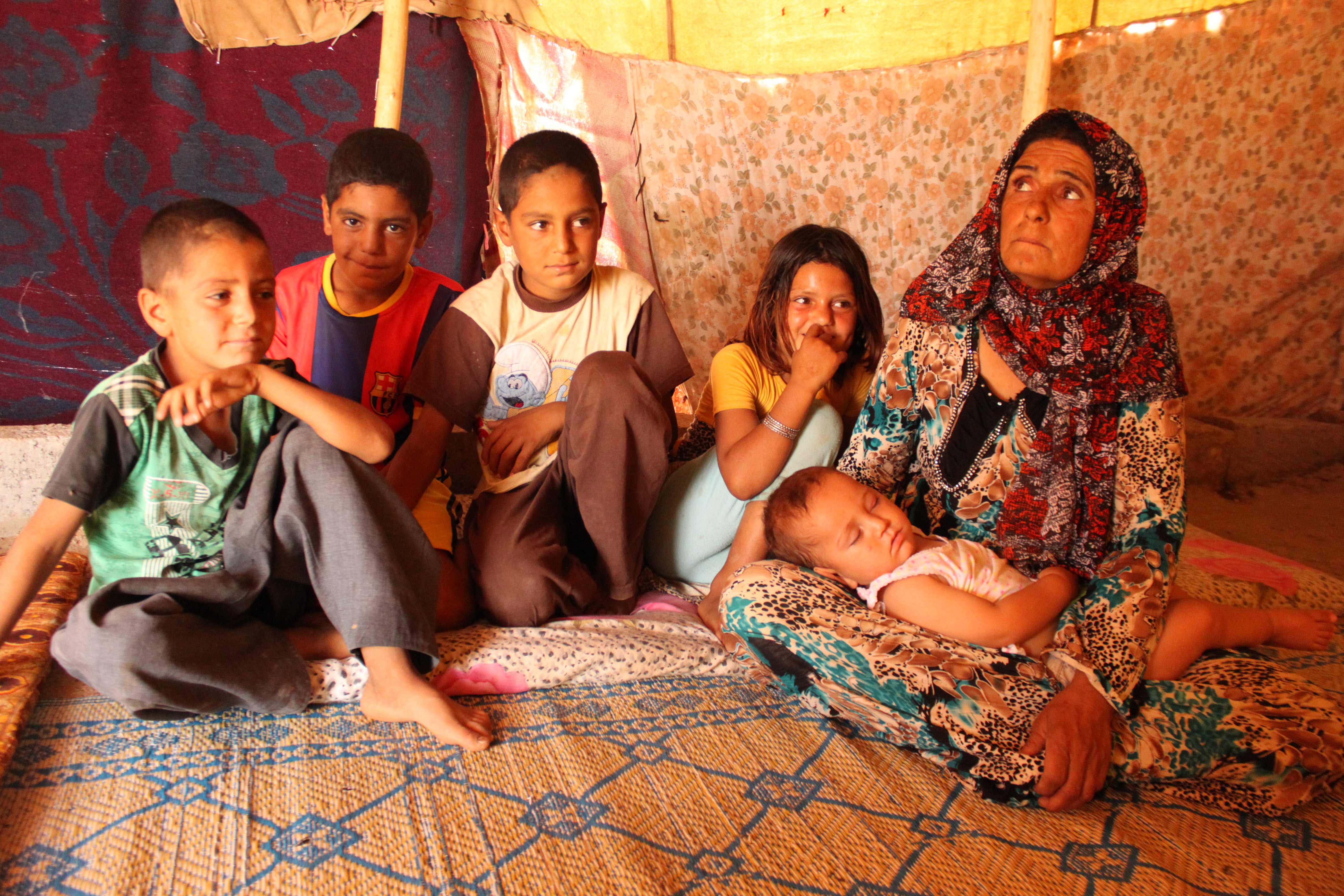 UNHCR now aims to provide each family with monthly supplies of food. At the end of Ramadan, the KRG provided 500 USD to each family. It also benefits from donations from surrounding villages, such as Sulaymaniah, Dokan, Halabja, and Chamchamal. The camp has also recently been refurbished with new tents from UNHCR. Despite the obvious hardships, the people in Arbat look forward to establishing a new life in Iraq's Kurdish region, as its relative stability stands in stark contrast to the chaos in Syria. But despite the stability and economic prosperity of the region, maintaining a sustainable living is far from simple for the vast majority of refugees.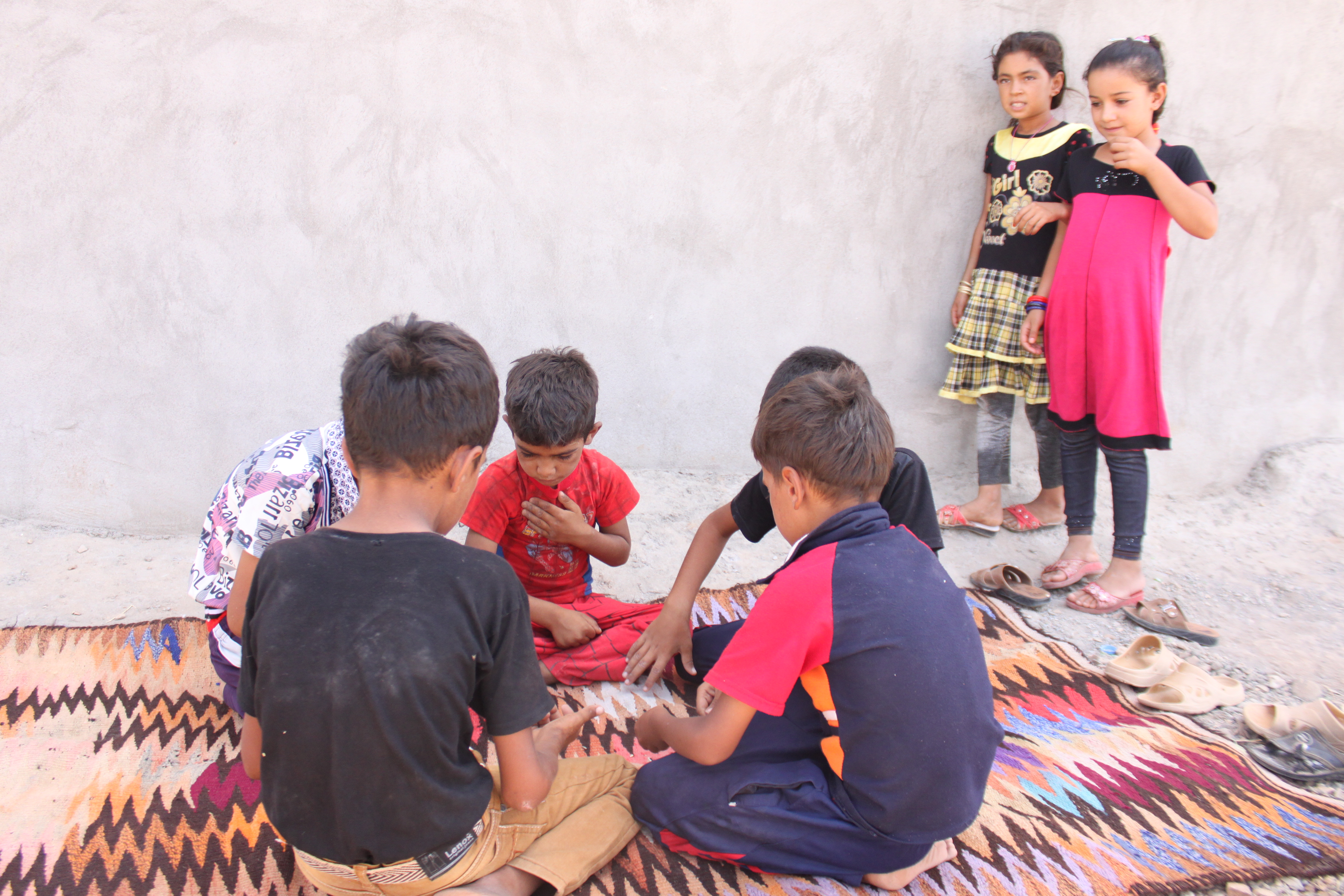 Follow Deryn Khaffaf on Twitter: www.twitter.com/DerynKhaffaf