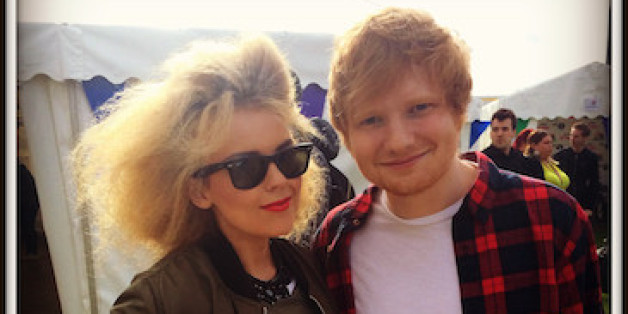 It's the basic premise of making it in this big crazy competitive music world, right? To be able to sing. But is that all? That is indeed the entry criteria, but how many people can actually call themselves a true, live act? One who can strip away the icing and just get up there and do it with soul, integrity and grit and at the same time wrap the audience in the warmth of your vocal that they almost feel cuddled. That's how I felt watching Ed Sheeran at the BBC Radio 1 Big Weekend in Glasgow last weekend. If I'm honest, the last time I felt like that was watching Amy Winehouse. She seemed to take you to a place that few could reach.
Now don't get me wrong, the Big Weekend with some 50,000 hysterical Glaswegians presented a massive roster of impressive global acts. We were enveloped in an unforgettable and at times surreal atmosphere. It was like winning a musical lottery ticket where you got to see all your musical heroes over one weekend from the same bit of grass. Many other countries are spoiled with their endless music festivals but for Glasgow, Scotland this was a big deal for such a big gig to come to our city center. It was totally insane. We had the musical super-god Pharrell on stage, then Coldplay who scooped the "Best Band" prize for me to Kasabian, Kings of Leon, Jake Bugg, Rita Ora, Tinie Tempah, Lorde and One Direction. We had our national treasure, Paolo Nutini, to dance kings like Sam Smith (who was literally told he had the No. 1 chart song of the week, seconds before he did his live set) and my other favorite, Example, to name just a few.
But for an aspiring singer, I felt myself dissecting each performance. What could I learn from these giants? Did I have what it takes? Could I really get up and do that in front of 50,000 people? I performed to a 17,000 crowd at Sir Elton John's concert in Falkirk, but these festivals were on a whole new level. The fans want instant gratification, pleasure and full-on entertainment. In a sense, each act was competing for the best audience reaction, from the loudest roar to the most thunderous applause. It's almost unfair, as you have to grow your audience and fan base, so it's tough being a younger music act and having to play at festivals. But alas, the Glasgow crowd did Radio 1 and each act proud. They screamed so loud I reckon you could hear it from Lands End to John O'Groats.
We were lucky enough to get a peek backstage and that's when you see the machine in action. Dozens of roadies, sound desks, speakers, runners, management, press -- it's organized chaos. What I mean by that is that it looks mental, but plays like a dream. The DJ hosts like Nick Grimshaw, Ferne Cotton and Edith Bowman keep it together between acts and raise the temperatures and hysteria levels pre-stage entry and then it's all up to each act.
I stood at times considering the adrenaline rush that each performer must have, imagining how grateful they were to the adoring fans and echoing hollers from beyond the stage. Were they nervous? What do they think about that split second before they go on stage? At times I saw a few stars whose earpiece seemed to be acting up and the thought terrified me -- imagine you couldn't hear yourself? But regardless, they did their bit, professional at every level and then came Ed Sheeran!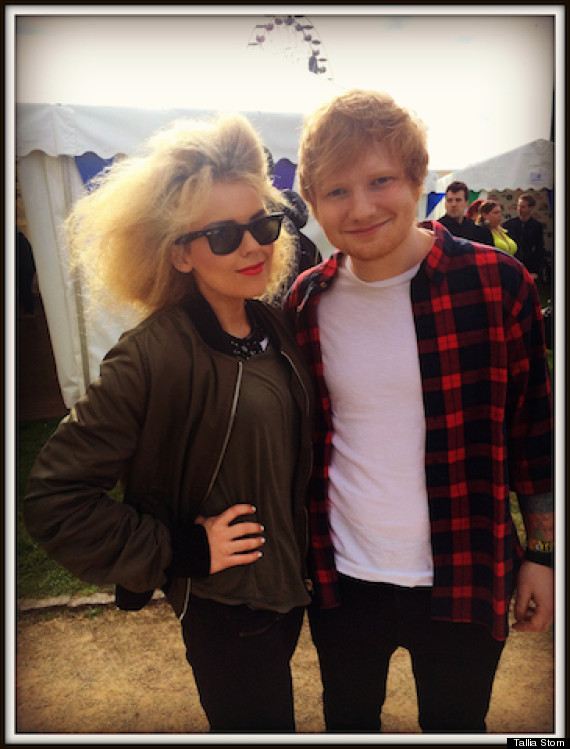 There were no dancers, no expansive sets -- just a guitar and pedal. Wow, he was so brave compared to others, I felt. But he had that super quiet confidence when he walked on stage that was enviable. Suddenly, he had the entire place in the palm of his hand with his feverish take on "You Need Me, I Don't Need You," which incorporated beat-boxing and yes, rapping. Can you believe it from our Ed? It was simply mesmerizing to watch -- how he had stripped the customary big production sets to his good old guitar and yet provoked such enviable emotion from the crowd. There was a very cheeky wee change over from live guitar to playback to allow him to sing and rap, then he took a pic of the crowd and got the entire place chanting back at him. He performed his big hits and some new ones too and at some points, despite the crowd it felt quite intimate. And then the finale -- he asked the crowd to keep chanting the bridge at his command. Now that's the way to get the masses to "Sing" along to a brand new single and get it ingrained in their brains!
I had always admired, respected and loved Ed Sheeran, the prolific songwriter and award-winning musician but today, was the dawning of a new "Ed" for me. This is the way to do it. The power of his vocal and guitar strings were outstanding and his intermittent crowd interaction was very cool. I stood in awe of his breathing control and passion. This was the kind of act I want to be. One that can command such power from a festival audience with a single instrument but the most powerful instrument of all was his voice.
I didn't just go to Radio 1's Big Weekend to be entertained, it appears I went to be educated and I'm truly grateful to them (and indeed Ed) for that! For the meaning of a true "live act" for me is now in a new dimension.