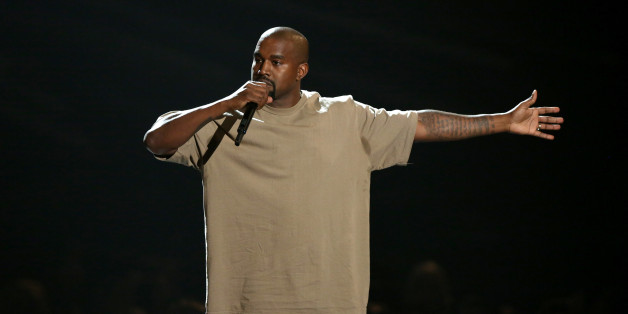 For those who saw my posting on The Huffington Post last week, you read how I predicted the nation's next political dynasty: Kanye/Kardashian/Jenner. And Sunday night at the VMA ceremony, after a rambling 13-minute speech, Kanye announced that he was running for president of the United States in 2020, with a proud Kim Kardashian (and shocked Taylor Swift) looking on from the first row. What was supposed to be a gracious acceptance of the VMA's Vanguard Award turned into a bombastic rant (he admitted he had a little "smoke to take the edge off" prior to the ceremony) which he concluded with his announcement to run for president. How extraordinary! With millions of viewers (his core constituency) tuned in, Kanye managed to turn a music celebration into an instant political phenomenon. As all of us scratched our heads and wondered, "what the hell just happened," this master manipulator galvanized his following with the maximum exposure to his "peeps." If you think Obama resonated with youth in 2008 (before 'selfies' became so ubiquitous), you ain't seen nothing yet!! Crazy? Maybe. Brilliantly strategic, absolutely.
Move over, Bushes... take a hike, Clintons! The Kanye/Kardashian/Jenner clan is now poised to take on even more media attention: "...it's all about new ideas, bro, new ideas." And while West's in-laws have rallied their fan base on social media, just in case this bid is for real, and the reaction has been definitely mixed in the twitterverse, just think about another celebrity who is currently dominating the election news cycle, despite his political inexperience.
It's going to be very interesting watching Mr. West over the next five years and how he'll leverage his brand in his possible quest for the White House. His constituency, mostly young people, may not really care about his lack of any political background or skill (has he even visited the site of a catastrophe, as many of his peers have, to express concern and rally support for a truly worthy cause?). His remarks at the VMA's mostly consisted of a series of disconnected comments on young people's empowerment and how he "fights for artists." With many of the Kardashians/Jenners present to cheer him on, it's clear that even more seeds of power were planted last night.

With his money, notoriety, established fan base, publicity machine, and reputation for controversial comments he's taking a note from Trump's playbook. Even Miley Cyrus said she was "tending Trump" but now has a new hero to consider. Don't kill the messenger, but this may not be so farfetched. And the rise of the Kanye/Kardashian/Jenner clan is much more a comment on the American public than the obsessive need to feed their ambitions. Stay tuned, as I'm sure there's much more to come on this.