It's not unheard of to seek idle time on a trip, but today's trend toward wellness travel has some wanderers turning to spas and fitness retreats for healthy escapes.
And let's face it, undoing weeks worth of salad lunches and early morning ab work for five days of glorious gluttony may feel great at the time, but staying fit and well wins over post-jaunt paunch.
Beyond maintaining physiques, wellness retreats with a taste of local life, like a Mayan detox in Mexico and a wine valley hike in Napa, can mean returning home both restored and inspired. Here, the fit trips that will make 2015 a more you-focused year.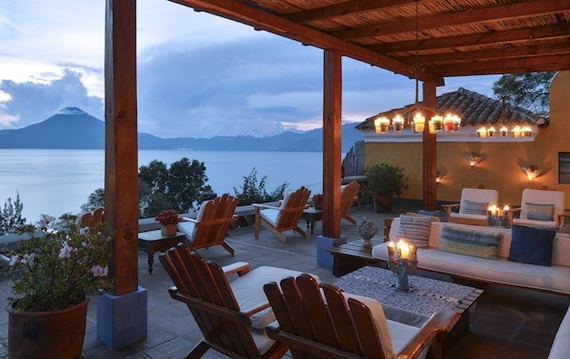 Courtesy Casa Palopo
Where: Casa Palopó, Guatemala
Way to wellness: Hike the San Pedro volcano
Instead of your standard hillside hike, try scaling a volcano. From your vista courtesy Casa Palopó, a high-end hideaway with a homey feel on the shores of Guatemala's Lake Atitlán, three are visible: Toliman, Atitlan and San Pedro. The 9,990-foot trek up San Pedro takes hikers through lush jungle, mountainside cornfields and trees bearing coffee pods--the country's prime crop. Post-hike, head back to the seven-room lakeside sanctuary and stretch out with some outdoor yoga overlooking the volcano you just conquered, or order up a massage and enjoy it on your private patio. Room rates from $154 a night, casapalopo.com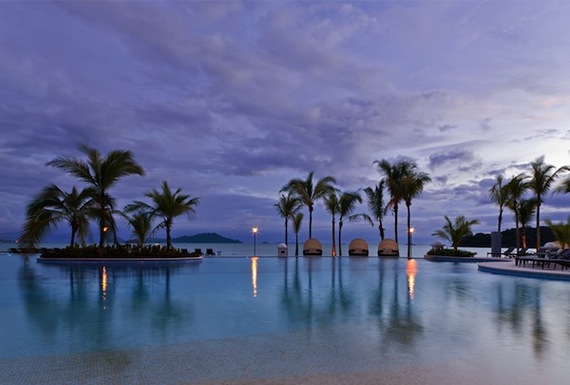 Courtesy Westin Playa Bonita
Where: Westin Playa Bonita, Panama
Way to wellness: Kayak the Panama Canal
It's not often people say they kayaked the Panama Canal, but Panama's Westin Playa Bonita is hooked up with Gamboa Tours, so resort guests can traverse the historic waterway. As part of a full-day tour, guides will take travelers up the Chagres river and into a rainforest that's home to local wildlife like jaguars and Harpy Eagles, and on to the indigenous Embera village to experience shamanic and celebratory dances. Once back on land, when paddling-induced arm fatigue has set in, head to the hotel's Sensory Spa by Clarins for a dip in the Vitality hydromassage pool or perch next to a healing rock in the Amethyst steam room to rid your body of negative energy. Room rates from $178 a night, westinplayabonita.com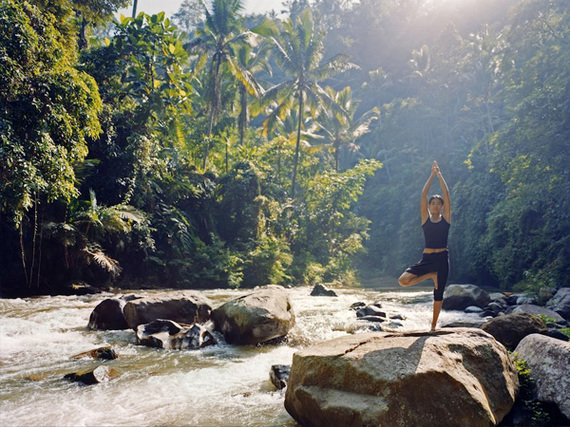 Courtesy COMO Hotels
Where: COMO Shambhala Estate, Bali
Way to wellness: Get personalized pampering
The beside-yourself-beauty of Bali may be enough to restore your spirit, but if you're seeking an extra boost, the COMO Shambhala Estate near Ubud offers wellness with your name on it. Whether you're looking to cleanse, be active, manage stress or try Oriental Medicine, experts are on hand to tailor to your every need. An onsite Ayurvedic doctor can recommend a detox program based on a one-on-one consult or you could opt for more action like ricefield biking or yoga in the Estate's gardens. Balinese wisdom and meditation classes are also on offer at a nearby temple and activities work in tandem with customized healthful cuisine for a holistic experience. Rooms from $630 for a single and $850 for a double a night, comohotels.com

Courtesy Crystal Cruises
Where: Crystal Cruises "Wonders Down Under," Australia
Way to wellness: Run Down Under
You could also cruise your way to wellness with Crystal Cruises' site-running excursions across Auckland. Venture beyond the boat for a 14k that's part of the area's annual "Around the Bays" race along Kohimarama and Mission Bay, one of Auckland's best beaches. New Zealand Christmas trees, called Pohutukawa, will be the backdrop for your run and you'll get a look at Bastion Point, where Auckland's main Maori tribe, the Ngati Whatua, is based. When the ship docks in Sydney, guests will again have a chance to join a guided 8k run from the Royal Botanical Gardens to Hyde Park. Back aboard, sip all-inclusive fine wines and watch the Bass Strait go by. Cruise fares from $10,720 per person, crystalcruises.com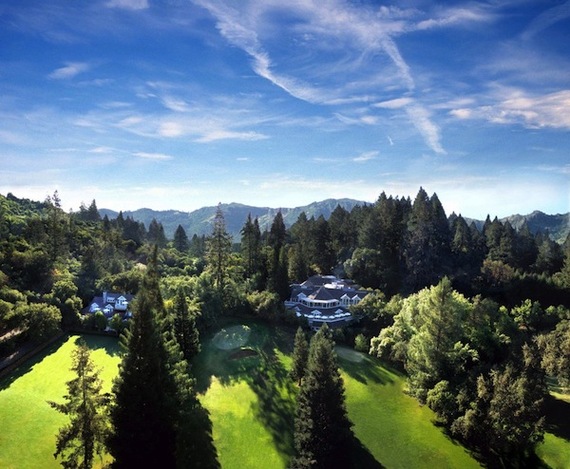 Courtesy Meadowood Napa Valley
Where: Meadowood Napa Valley, California
Way to wellness: Hike Wine Country
If you're after a bit of nature in Napa, Meadowood Napa Valley has a hike on tap that will give guests a taste of the local terrain. The 4.5 mile Meadowood Loop hike varies in difficulty with heights rising to 600 feet, and lets hikers become one with the deer and Douglas fir trees with vineyard vistas in the distance. Personal training, slow flow vinyasa yoga and cycling classes are available daily, or opt for croquet to keep things interesting. Either way, end in time for the afternoon tastings of Napa Valley Wine and then retreat to your spacious lodge with room enough for a fireplace and a masseuse. Room rates from $575 a night, meadowood.com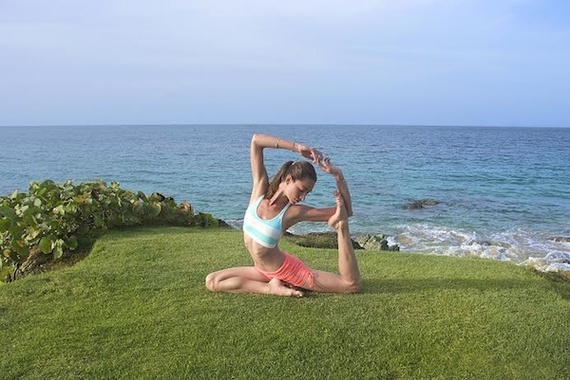 Courtesy W Retreat and Spa
Where: The W Retreat and Spa - Vieques Island, Puerto Rico
Way to wellness: Energize exclusively
Keeping fit hip in true W fashion, The W Retreat and Spa - Vieques Island launched an exclusive "Fit With Tara Stiles" package with the yoga expert and celeb teacher offering access to a customized yoga, nutrition and wellness programs. A weekend FIT package includes treatments like organic body scrubs at resident Away Spa, two daily Strala yoga sessions, lunches you'll prepare with the resort's chef, and kayaking in one of the island's three bioluminescent bays. Experience package from $609 a night, wvieques.com/FIT-RETREAT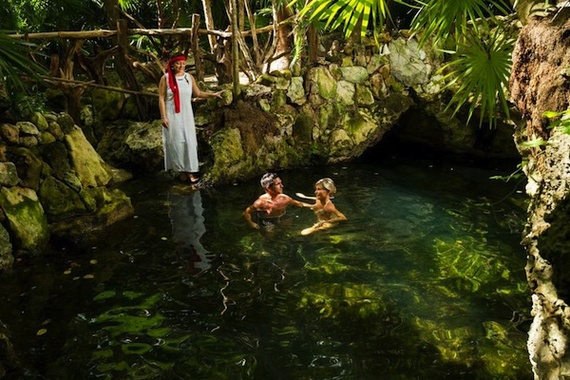 Courtesy Sandos Caracol Eco Resort
Where: Sandos Caracol Eco Resort, Mexico
Way to wellness: Detox with Temazcal
There may be few better ways to detox and revitalize than through the Temazcal treatment, a Mayan experience that symbolizes rebirth. Once the word for sweat lodge in ancient Mesoamerica, Temazcal is a traditional Mayan therapy to purify your body, mind and soul. Set within the jungle, the treatment helps eliminate toxins and stimulate circulation through varying levels of heat and steam generated with volcanic rocks and medicinal herbs. In your private retreat at the eco-experience resort, there's Jacuzzi tubs on the balcony overlooking the jungle that you'll later trek or bike through before catching a Mayan fire of life ceremony around a clearing. Room rates from $206.83, sandos.com