Is there such a thing as social OCD? If so, we're surely afflicted, as our calendar last week was beyond eclectic, with events that took us from charity luncheons to Winter Music Conference, from boutique openings to a documentary film discussion with former drug prosecutors and a big-time cocaine smuggler.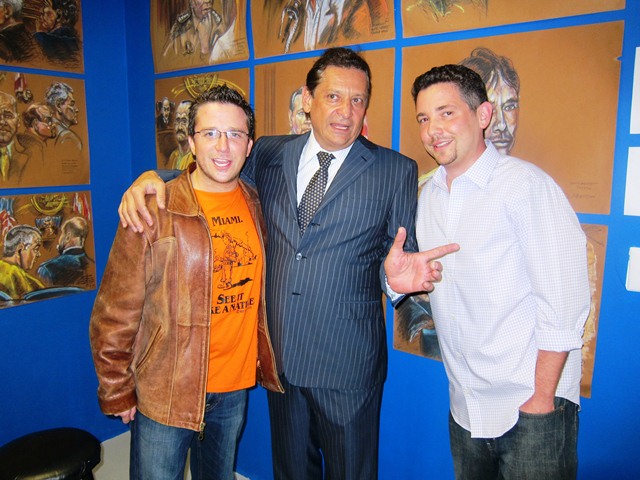 Cocaine Cowboys director Billy Corben, attorney Sam Burstyn and Cocaine Cowboys producer Alfred Spellman at O Cinema's Rakontur Retrospective


Speaking of cocaine smuggling, only in Miami, or perhaps Colombia, would candid comments about $2 million dollar hauls get rounds of applause. We definitely learned a lot from former drug smuggler Mickey Munday, one of the panelists for the Cocaine Cowboys reunion at O Cinema, which celebrated a week of Rakontur Miami films for the production company's 10-year anniversary. The loquacious director of Cocaine Cowboys, Billy Corben -- whose considerable energy, by the way, comes from Cuban coffee and Jolt gum -- moderated the well-curated panel. Veteran Miami Herald crime reporter Edna Buchanan -- the prolific author of 18 books, which we and Rakontur partner Alfred Spellman want to read/reread in marathon fashion -- was grossly entertaining, relaying macabre stories of Miami in the 1980s, such as the time Miami police had so many dead bodies and so few places to put them, they used a Burger King refrigerated truck as a temporary morgue.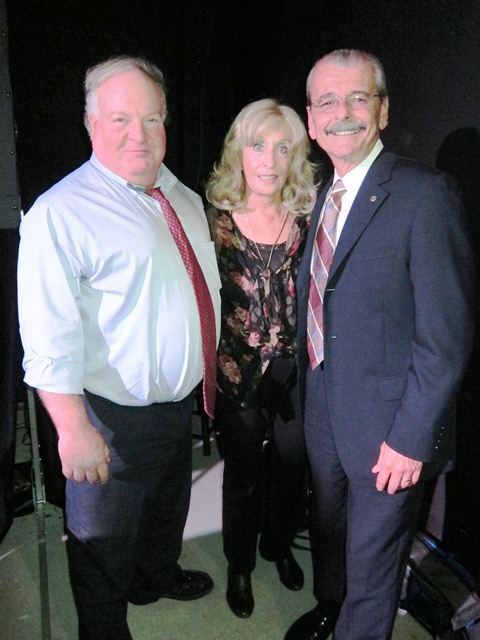 CBS Miami's Al Sunshine, author Edna Buchanan and Police Captain at West Miami Police Department Nelson Andreu at O Cinema's Rakontur Retrospective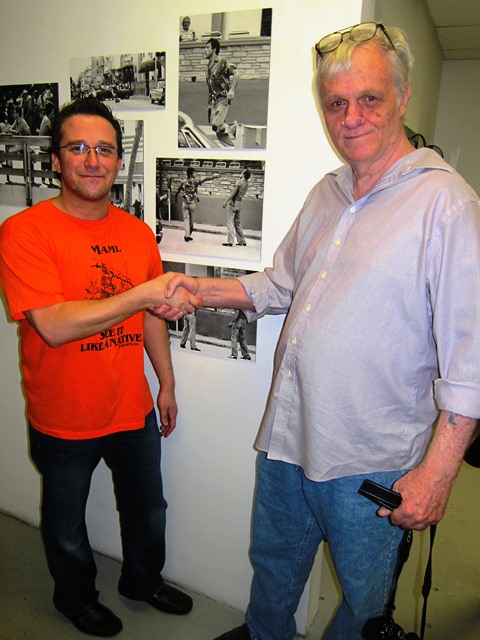 Billy Corbin and photographer Bill Cooke at O Cinema's Rakontur Retrospective


DJ Alexandra Richards, the gorgeous blonde offspring of Rolling Stones' Keith Richards and 1970s supermodel Patti Hansen, set the perfect tone for Miami social and nightlife photographer Seth Browarnik's private dinner party at Vesper at Shelborne South Beach to debut his "Art of Night" DJ Series at Winter Music Conference. The speakeasy-esque restaurant was packed to its trendy gills with guests including Fat Joe, Lo Bosworth, Jonathan Cheban, Roy Alpert, Sebastian Puga, Nick D'Annunzio, Jochy Ortiz, Martin Haro, Jesse Marco and DJ Sinatra.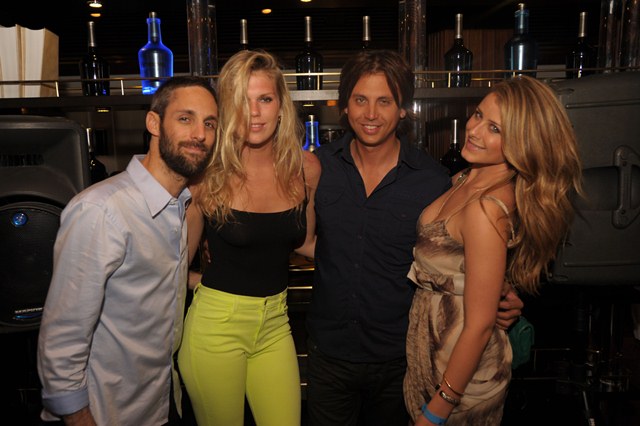 Seth Browarnik, DJ Alexandra Richards, Jonathan Cheban and Lo Bosworth at Shelborne South Beach.
Photo credit: World Red Eye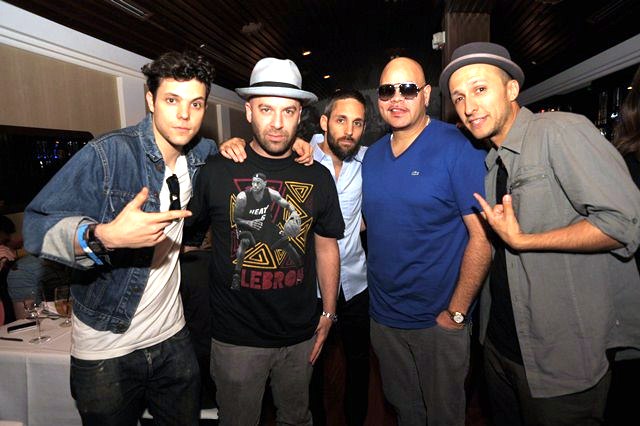 Jesse Marco, DJ Sinatra, Seth Browarnik, Fat Joe and DJ Vice at Shelborne South Beach. Photo credit: World Red Eye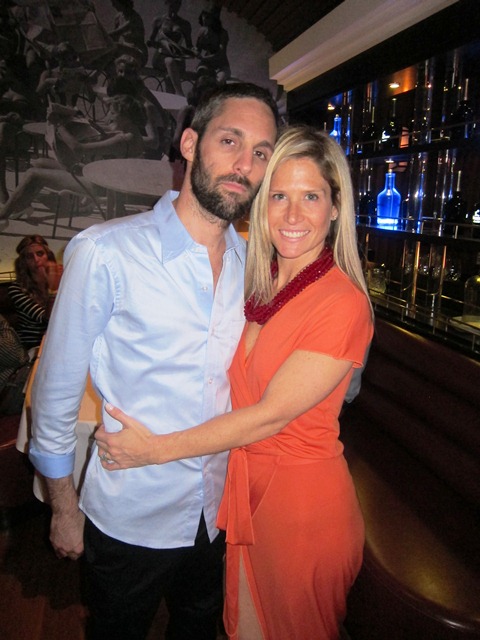 Seth Browarnik and Melissa Katz at Shelborne South Beach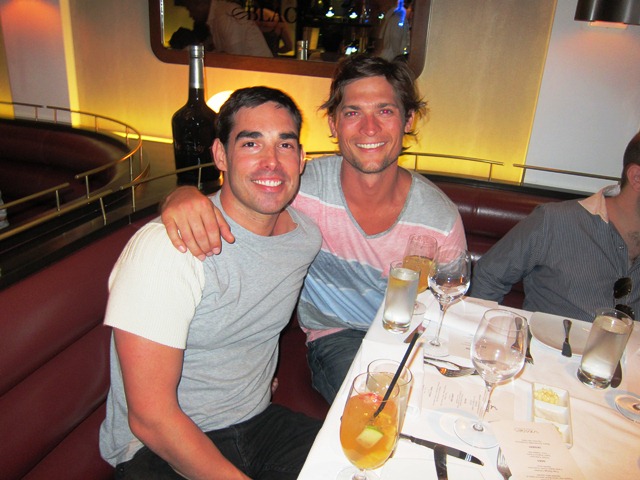 Jochy Ortiz and Robbie Tickel at Shelborne South Beach
Citizens Interested in Arts, a not-for-profit organization that raises funds for South Florida arts groups, held its annual Champion of the Arts luncheon -- themed "Love and Inspiration Through the Arts" -- at the Fontainebleau Miami Beach. The honoree couldn't have deserved it more: Sonia Tita Puopolo is both a noted motivational speaker and the author of Sonia's Ring, which chronicles her story of love and hope in the face of dealing with the tragic death of her mother during 9/11, from which only her finger with its wedding ring was recovered. Despite her own recent medical challenges, Sonia remains a source of beauty and light -- a true modern heroine.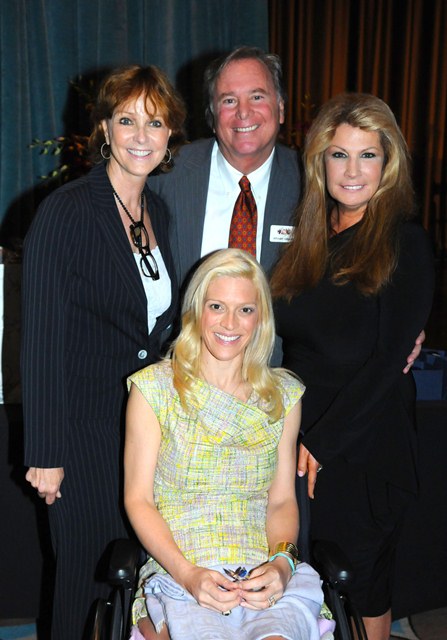 Patty Soffer, Sonia Tita Puopolo, Stuart Geller and Michele Gillen at CIA's Champion of the Arts Luncheon. Photo credit: Manny Hernandez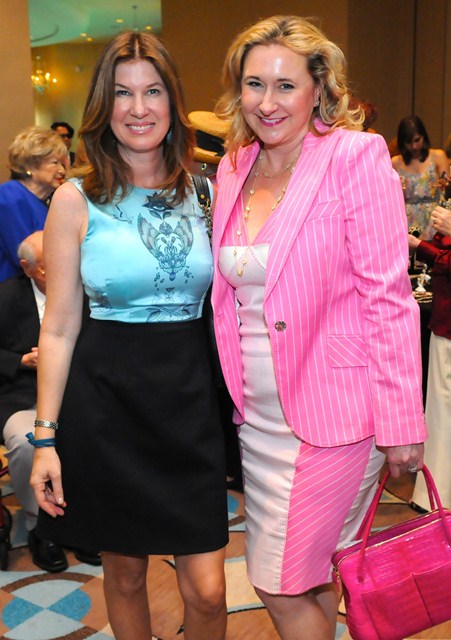 Dana Shear and Nicole Lozano at CIA's Champion of the Arts Luncheon. Photo credit: Manny Hernandez


Tennis great and fashion plate Maria Sharapova graced the new TAG Heuer boutique in Aventura Mall for an intimate soiree with a garden courtyard theme. In addition to the sleek timepieces for which the brand is well known, the boutique featured a line of male-centric accessories, including handsome black leather jackets for modern Jack Kerouacs.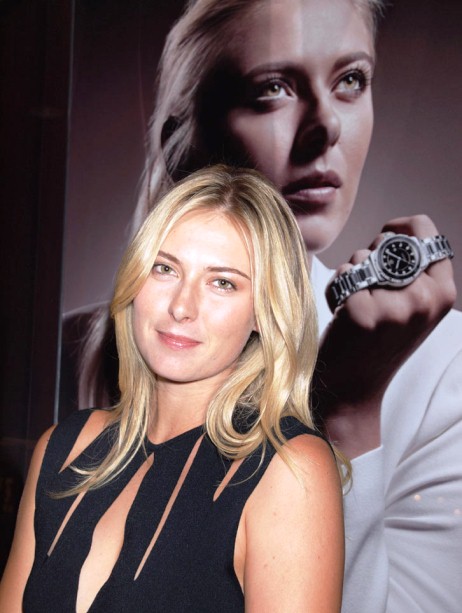 Tennis star Maria Sharapova hosts TAG Heuer boutique grand opening at Aventura Mall.
Photo credit: Tina Paul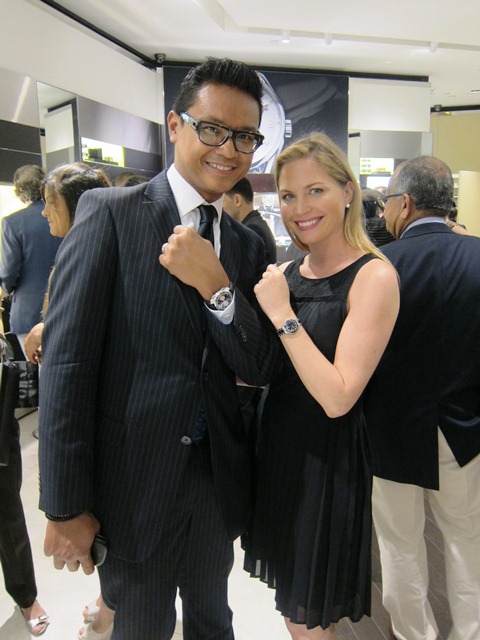 Stephen Mallari and Jolene Abbott at the TAG Heuer boutique grand opening at Aventura Mall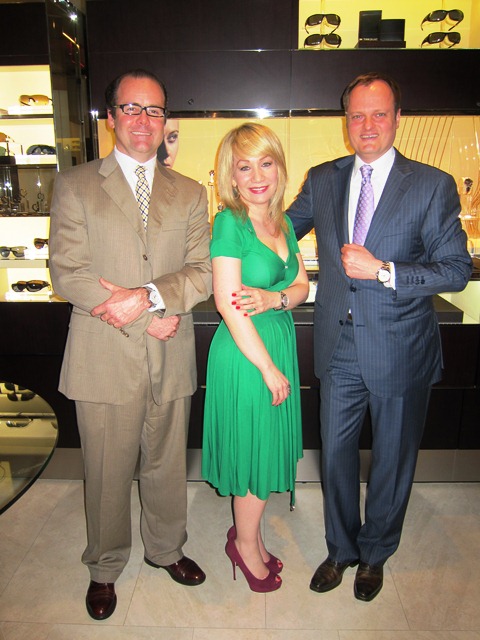 TAG Heuer North America Executives Matt Space, Alyssa Mishcon and Ulrich Wohn


The annual Blacks' Gala, organized and hosted by Lea and Roy Black to support a variety of charities under their Consequences Charity, is always a highly anticipated event. This year's gala, held at the Fontainebleau Miami Beach, gave guests the triple whammy of Tony Bennett, Queen Latifah and Deborah Cox performances. Need we write more? Watching Tony Bennett croon a set of classics was a life-altering experience. And we are so downloading Queen Latifah's silky, sultry version of "California Dreaming."

Mario Lopez at The Blacks' Annual Gala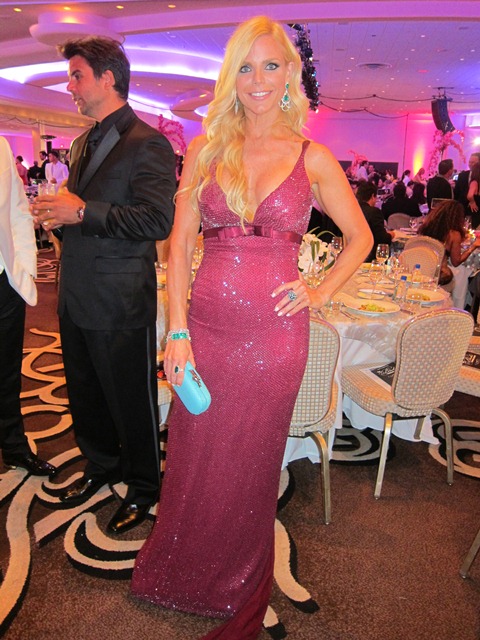 Alexia Echevarria of "The Real Housewives of Miami" at The Blacks' Annual Gala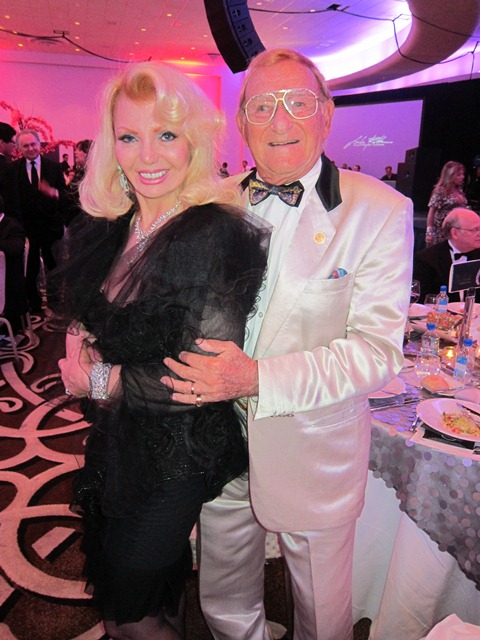 Beatrice and Sanford Ziff at The Blacks' Annual Gala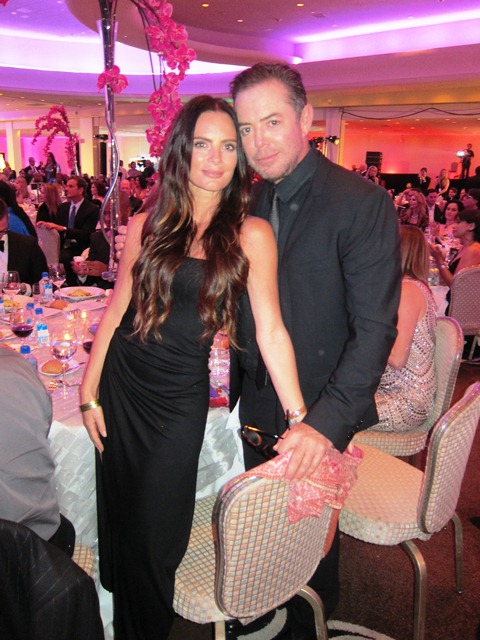 Gabrielle Anwar and Shareef Malnik at The Blacks' Annual Gala


The gala, which was filmed for "The Real Housewives of Miami" -- Lea being the one of the most amusing (and certainly least filtered) Housewives in the cast -- was a study in Miami eclecticism, uniting celebs, young and old society and at least one gender illusionist (that would be the divine Miss Elaine Lancaster, weighted down in pounds of jewels and black ruffles). Hours of good people-watching kept us plenty busy, with guests including Emilio Estefan, Mario Lopez, Gabrielle Anwar with suave paramour Shareef Malnik, Linda and Jeffrey Chodorow, Fran and Mel Harris, Joan and Jerry Robins, Nicole and Edgar Lozano, Lisa Pliner, Merle and Danny Weiss, Lesley Abravanel and husband Magnus Andersson, James Brown, Anne Owen, Joey Goldman and glam sister Jessica Goldman Srebnick with husband Scott Srebnick, Jilian Sanz, Miami-Dade State Attorney Katherine Fernandez-Rundle and chanteuse Maryel Epps, Miami's own Queen Latifah, who lent her luscious pipes to the event.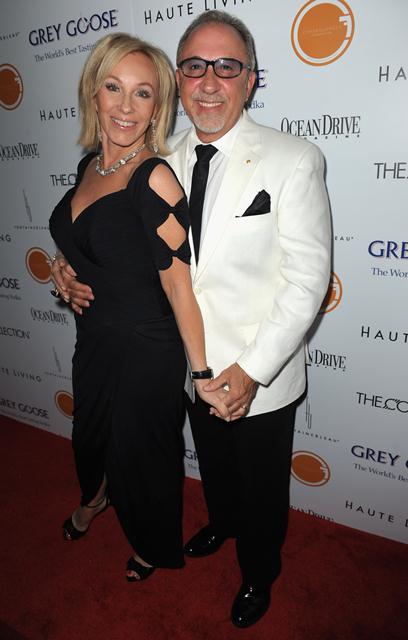 Lea Black and Emilio Estefan at The Blacks' Annual Gala.
Photo credit: Wire/Getty Images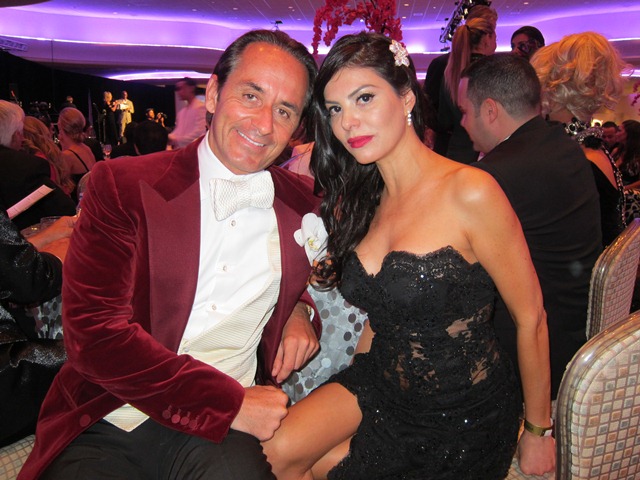 Frederic Marq with fiancé Adriana de Moura of The Real Housewives of Miami at The Blacks' Annual Gala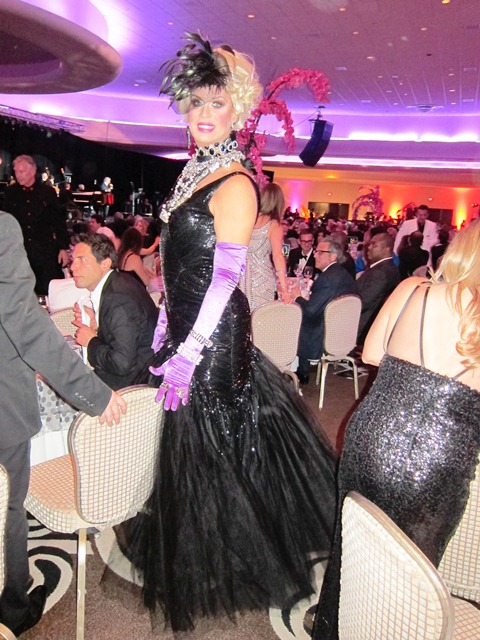 The divine Miss Elaine Lancaster at The Blacks' Annual Gala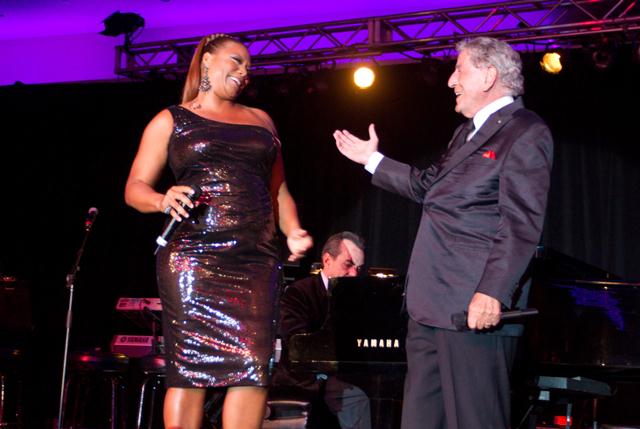 Queen Latifah and Tony Bennett crooned to a star-struck audience at The Blacks' Annual Gala. Photo Credit: Wire/Getty Images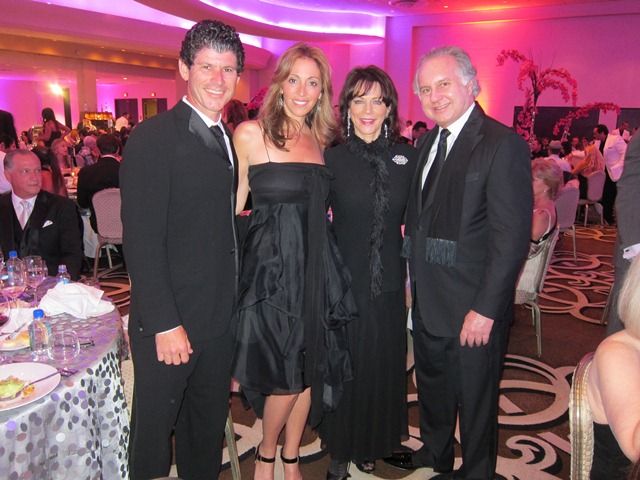 Scott Srebnick and Jessica Goldman Srebnick with Katherine Fernandez-Rundle and Chris Rundle at The Blacks' Annual Gala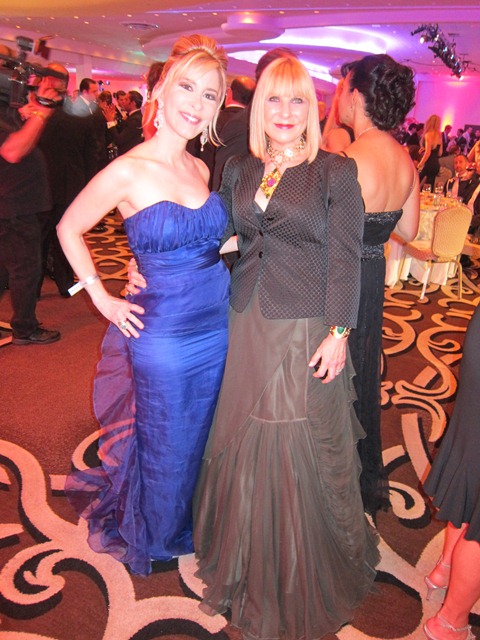 Lynn Martinez and Elysze Held at The Blacks' Annual Gala