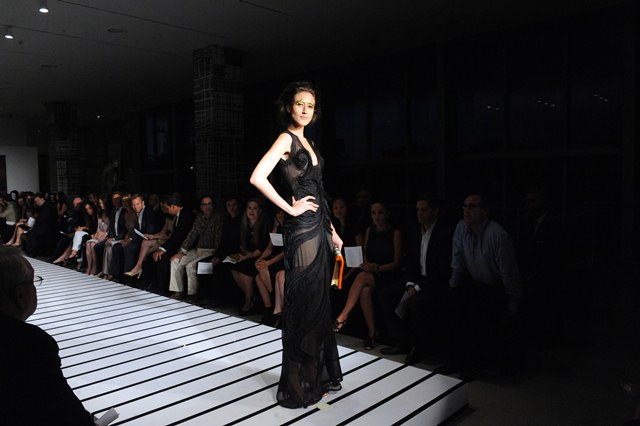 Long black embroidered dress on the Fendi runway. Credit: Seth Browarnik of World Red Eye
How brilliant was Fendi for launching its spring/summer 2012 collection at the pristine De La Cruz Collection? The three-story Design District museum, which holds the expansive private collection of Rosa and Carlos De La Cruz, partnered with Miami's Design and Architecture Senior High School (DASH) for the fashion house's U.S. domestic premiere.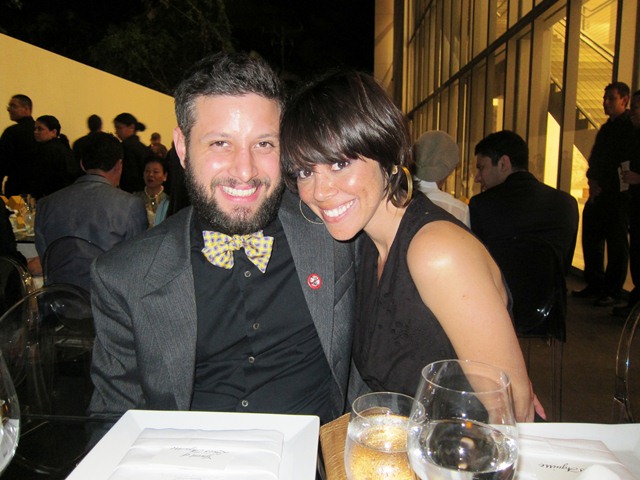 Andrea and Lilaj Battista at Fendi spring/summer launch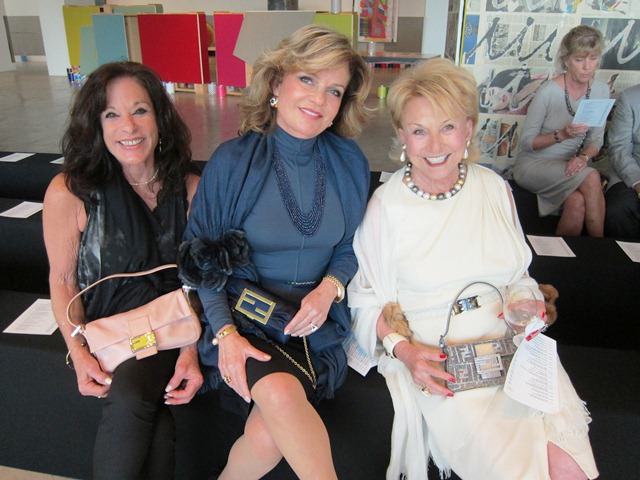 Beth Kirstein, Clarita Sredni and Dede Moss, armed with their Fendis
The well-paced event, which included cocktails and a gallery tour, runway show, and seated dinner in the courtyard, was hosted by Susanne Birbragher, Anne Owen, Craig Robins and Susie and Walid Wahab. The collection, which we imagine was inspired by chic mathematicians, featured the cheeky transparent black paper-finish pinafore dress that Lady Gaga wore in the cooking segment with Chef Art in her Thanksgiving special on ABC (revealed when she removed her yellow Valentino coat). We loved the 1960s bouffant bobs created by Andrea Battista of Miami Beach's Cutler Salon, as well as the gold and silver foil eye shadow appliqués.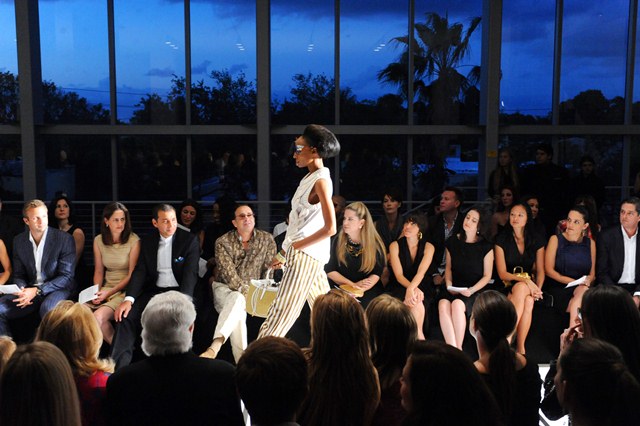 White knit and sheer sleeveless top with satin candy-striped wide pant at Fendi spring/summer launch. Credit: Seth Browanik of World Red Eye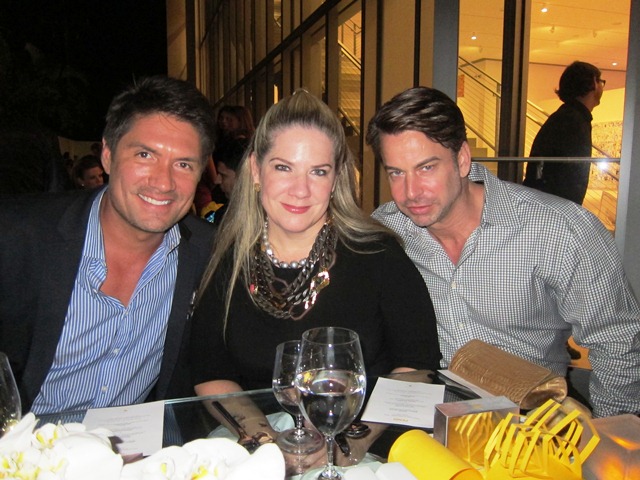 Deco Drive's Louis Aguirre with Gingi Beltran and Matt MacDonald at Fendi spring/summer launch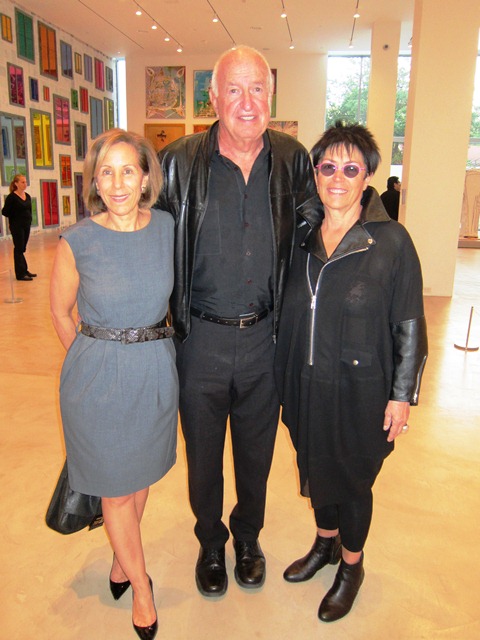 MOCA Executive Director and Chief Curator Bonnie Clearwater with art collectors Don and Mera Rubell at Fendi spring/summer launch
Fendi is a sponsor of DASH's Young Designer's Scholarship Fund, which gives students the opportunity to flourish in their unique artistic direction and further develop their design talent. Fun flourishes at dinner were the architectural Fendi-yellow centerpieces created by DASH students; ours looked like suspended, hand-loomed yarn "waffles."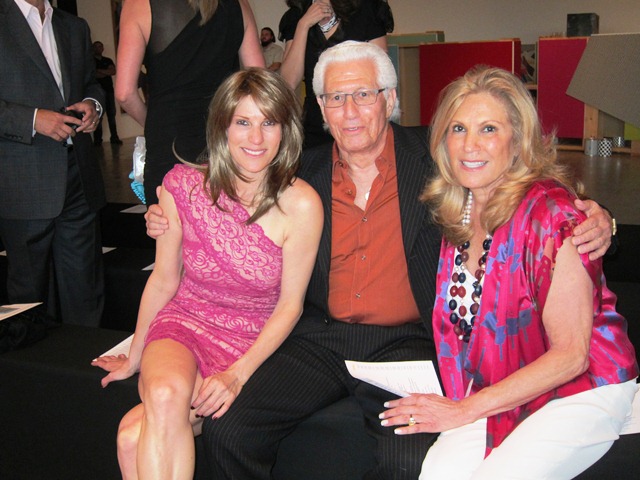 Stacy Robins with parents Jerry and Joan Robins at Fendi spring/summer launch
Neiman Marcus Bal Harbour hosted the launch of its Tom Ford Men's Shop, hosted by eight of Miami's most stylish men: Nick D'Annunzio, Ken Gorin, Keith Menin, Edward Nieto, Victor Kanevsky, Bill Kearney, Cedric Gervais and Nic Roldan. The dapper crowd included bon vivant Beau Beasley with his well-behaved lap dog, Sambuca, nestled inside a Prussian blue Goyard tote.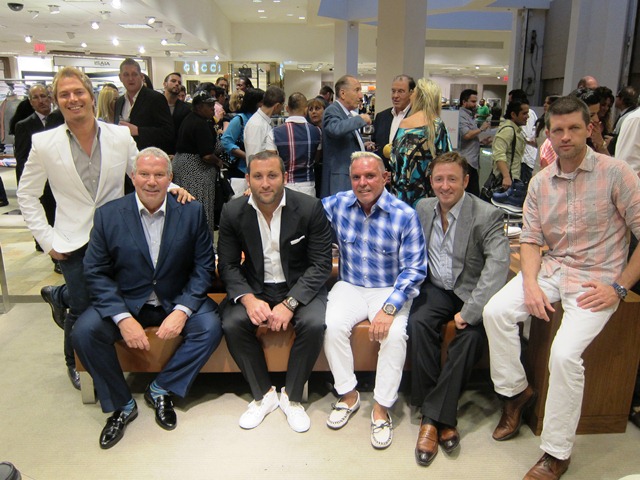 Dapper host committee members Nick D'Annunzio, Ken Gorin, Keith Menin, Edward Nieto, Victor Kanevsky and Bill Kearney at Tom Ford Men's Shop Bal Harbour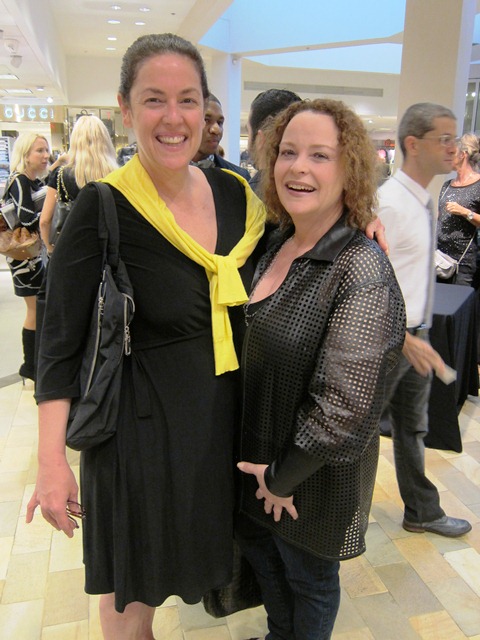 Alice and Wendy Dreer at Tom Ford Men's Shop Bal Harbour
Beau Beasley and Rebeca Cabral with pup, Sambuca, in tow at Tom Ford Men's Shop Bal Harbour
The newly renovated Miami Beach Botanical Gardens celebrated Miami's still-temperate weather with a luncheon for the annual Miami Beach Women's Conference, hosted by Miami Beach Mayor Matti Bower -- Miami Beach's first female mayor, as well as first Hispanic mayor -- together with South Beach pioneers Wendy Doherty and Dona Zemo, and emceed by Jill Tracey. The lush foliage and exotic flora served as a tranquil backdrop for discussing such heady matters as identity theft and the upcoming elections. This group of ladies, known for their intellectual pursuits, couldn't be bothered with trivial matters, although the subject of permanent makeup did come up once.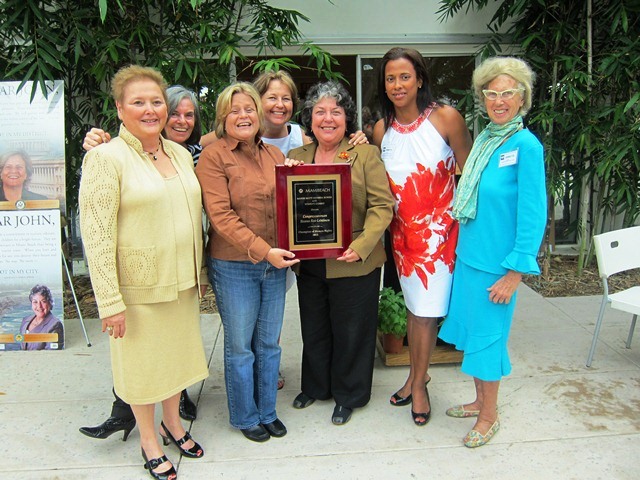 Sherry Roberts, Dona Zemo, Rep. Ileana Ros-Lehtinen, Wendy Doherty, Mayor Matti Herrera Bower, Kathleen Harris-Hicks and Marjorie York at Miami Beach Women's Conference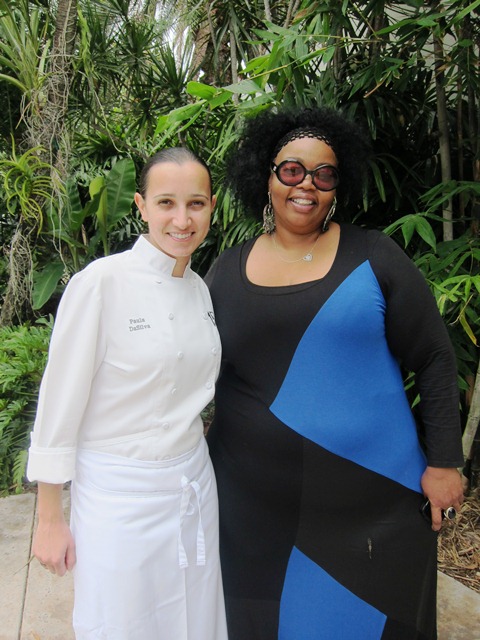 Hell's Kitchen alum, 1500 degrees' Executive Chef Paula DaSilva with emcee Jill Tracey at Miami Beach Women's Conference
The St. Regis Bal Harbour Resort held its official grand opening with a lovely outdoor party that lasted well past the invite cut-off time, despite intermittent rain that makes Miami's big-haired girls run for the hills (or, at least, a cabana with a view). The fireworks were as impressive as the bountiful cuisine stations, and the sleekly landscaped, multi-tiered pool decks that ran parallel to the moonlit ocean made us want to move in. Inside, on the plump sofas at the St. Regis' very clandestine bar, a faction of Miami's cool crowd -- Daniela Swaebe and Michael Comras, Melissa Katz, Andrea Greenberg and Alejandro Aparicio -- was creating its own after-party. We had a hard time saying no.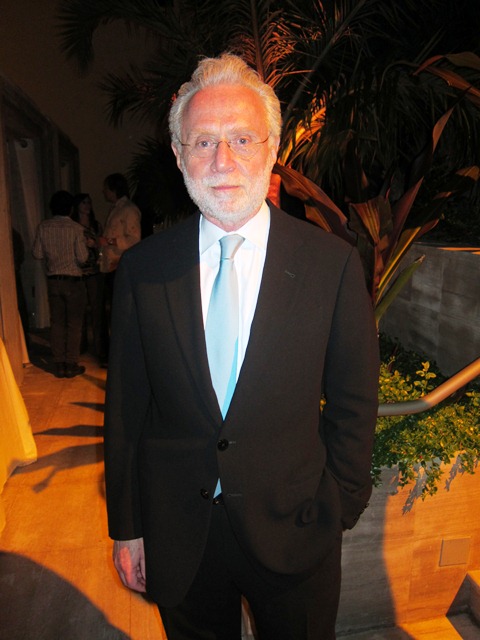 CNN's lead political anchor Wolf Blitzer at St. Regis Bal Harbour
Emmy award-winning journalist Willard Shepard of NBC 6 with fiance Tainna Paranzino at St. Regis Bal Harbour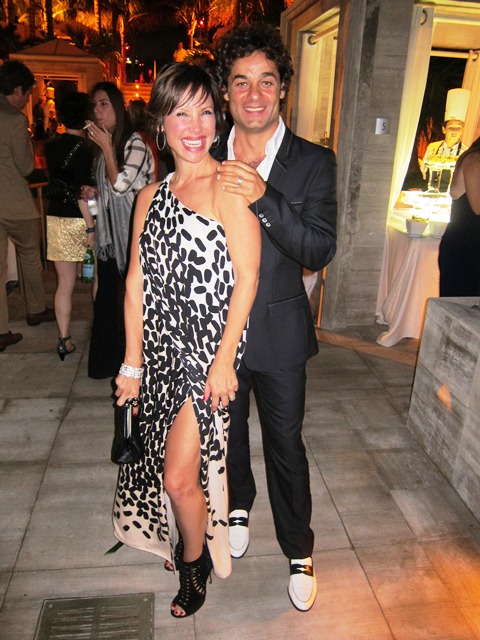 Michelle Areces with husband, Nima Vandy, at St. Regis Bal Harbour
Tom Austin, Nikki Haskell and Brian Antoni at St. Regis Bal Harbour