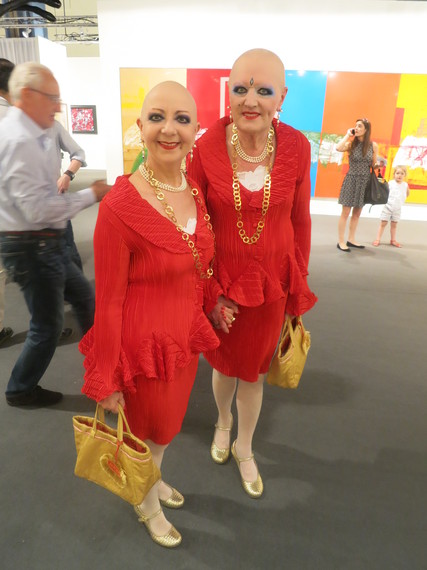 Each year we face Art Basel with the same combination of thrill and dread -- excited for the glamour, horrified of the 18-hour days and the inconveniences they bring ( like fatigue, humidity-stricken hair and super-bunions). We always start the week with the best intentions, and then, at one point, it all goes to hell in a handbag. So this Basel, we decided to solicit advice from the pros who seem to always have it together. Next year, we promise to get it right.
Adele and Eva, Living Works of Art (pictured above): "Plan all your Art Basel outfits in advance, including all accessories. Put them on paper by each day. It takes us about two days to plan ours."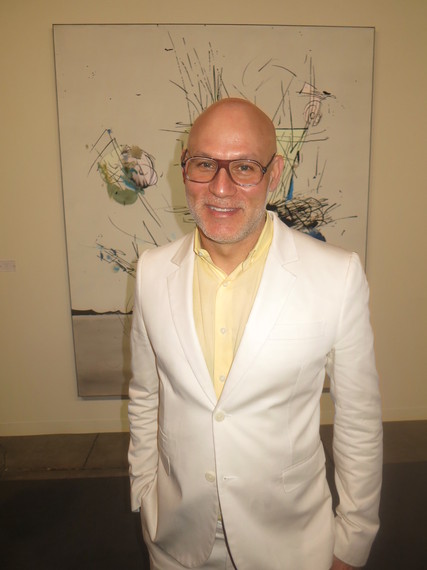 Craig Robins, real estate developer/art collector: "Pace yourself."
Angel Otero, artist (pictured right, with Walter Otero: gallerist/art dealer) -- "I take an illegal beer to the beach and I let the sun soak up my hangover. Then I'm ready for the day."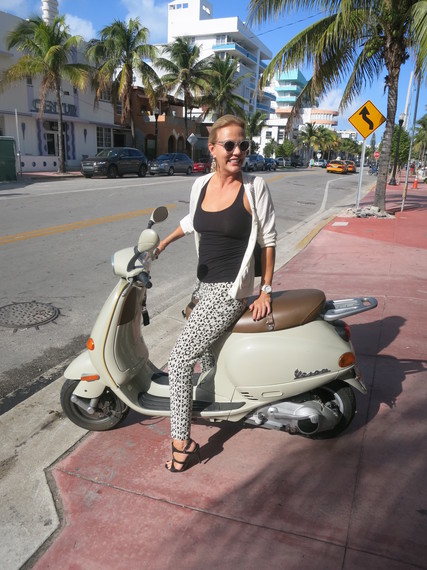 Sildy Cervera, realtor/fashionista: "I couldn't. I couldn't live without my Vespa during Art Basel."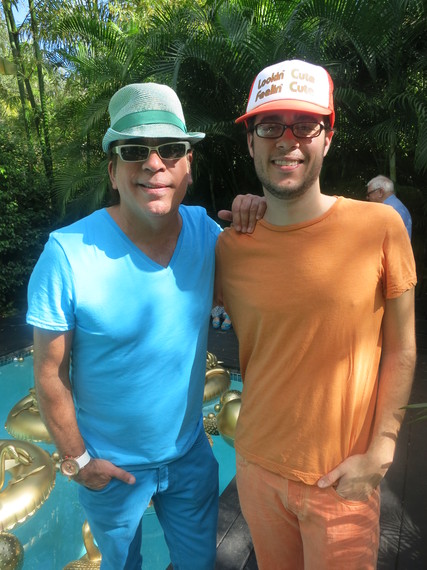 Richard Jay-Alexander, director/producer (pictured left, with James Jarrott): "If you're going to come to Art Basel, you've got to wear art and be art. Or don't bother showing up."
James Jarrott, Richard's assistant: "I don't usually look like this. Richard dressed me."
Tara Sokolow, fashion stylist: "Chanel flats and lots of champagne."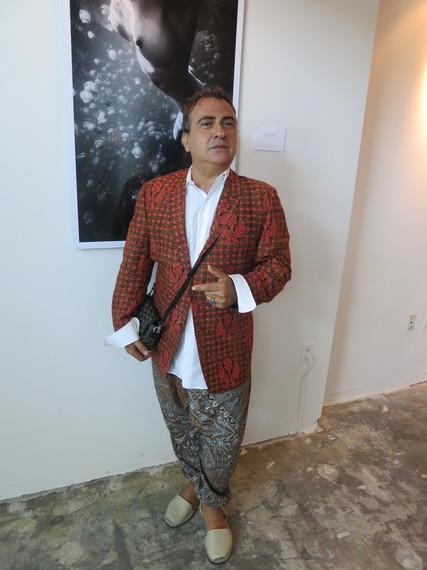 Keni Valenti, vintage clothing expert: "My new Fiat 500c convertible. It lets me zip in and out of traffic and fits in the tiniest of parking spots."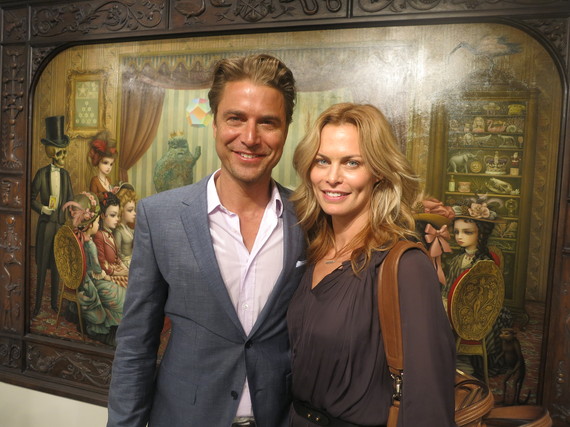 Bertil Espegren, model/collector (pictured left, with wife Lori Baker): "Keep drinking."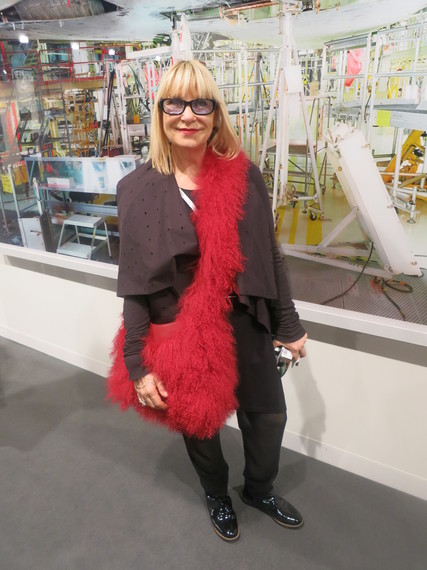 Elysze Held, fashion stylist: "Document everything you wear during Art Basel so that the following year, you can put together your ensembles without repeating a look."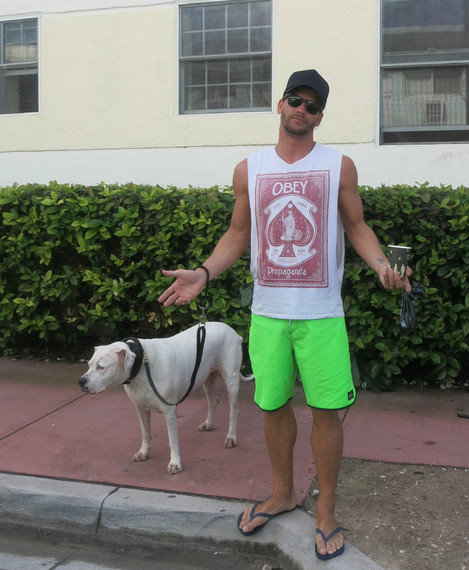 Josh Button, model: "Get in the ocean. Done deal. I must have done it six hours yesterday."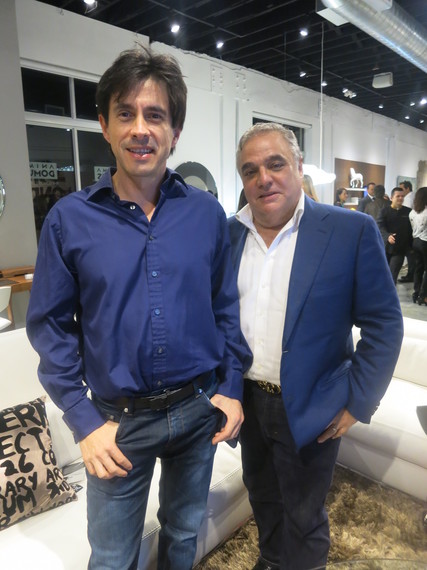 Lee Schrager, South Beach Wine & Food Festival founder (pictured right, with Doctor Ricardo Restrepo): "Pace yourself, and have at least one decent meal."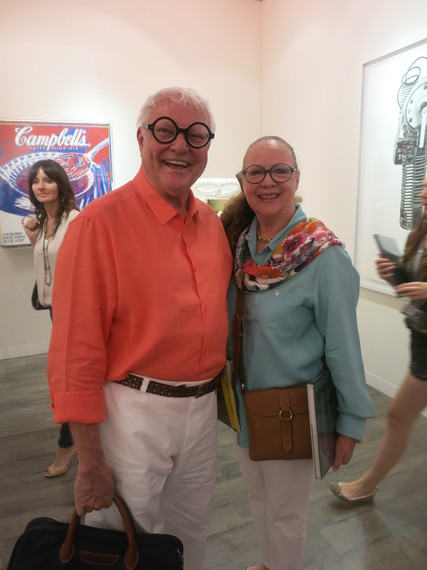 Bruce Dempsey, gallerist (pictured left, with wife Gabriel): "It's all about the shoes. In some tents, you need roller skates. Most of my New York dealers had fancy shoes for the floor, and comfortable shoes in a bag."
Gabriel Dempsey, gallerist/ Bruce Dempsey's wife: "If a party's not good, just leave."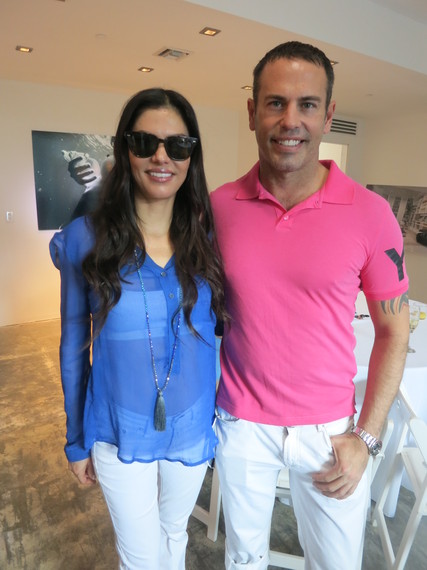 Adriana de Moura, Real Housewives of Miami (pictured left, with Danny Jelaca): "I carry a pair of flats in my purse."
Frederic Marq, interior designer/Adriana de Moura's husband: "Get a driver."
Danny Jelaca, salon owner/stylist: "Wrap it. Braid it. Scarf it. Your hair, that is."
Michael Wolfson, architect/designer: "Accept all invitations, only attend one."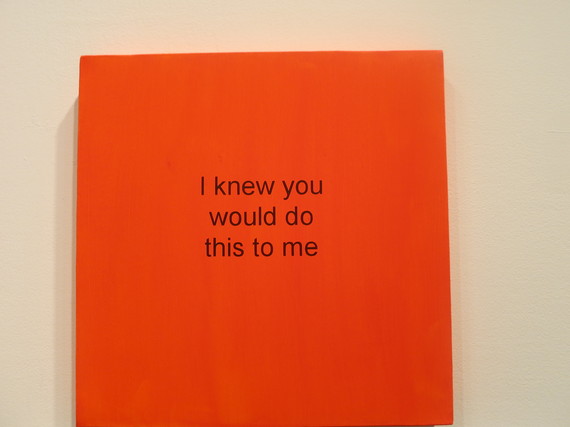 You always get us, Basel.