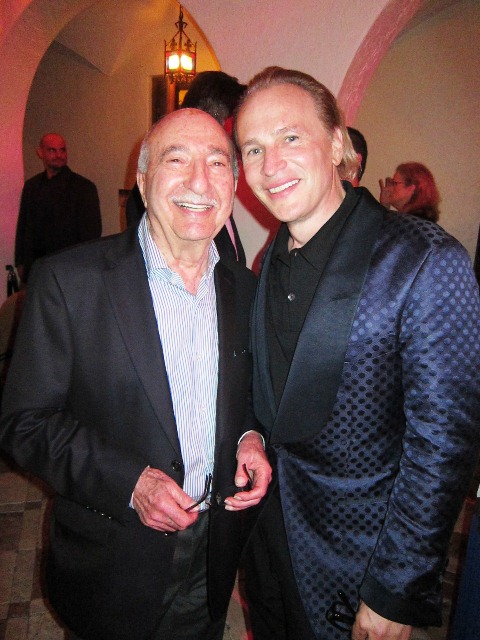 Vault Press Macher Charlie Cinnamon with Creator, Founder and CEO Barton G. Weiss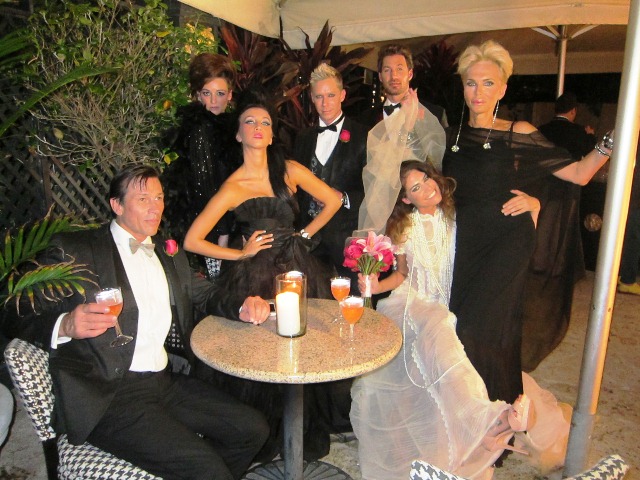 Top row: Jaedra, Cliff Celsor, Lee Dahlberg and Lauren Foster. Bottom row: Gary James, Izabela Stancu and Gioia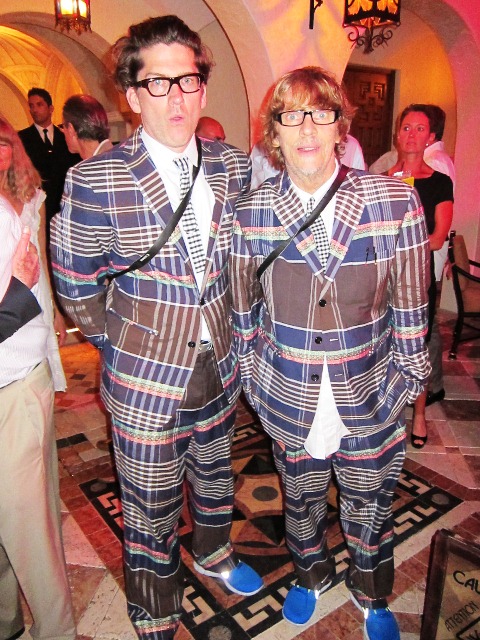 "The Hilton Brothers," artists Paul Solberg and Christopher Makos
How fitting that the launch party for Miami's glossy new magazine, Vault, was held at the decadent former Versace mansion on Ocean Drive (and not just because Vault's creator and founder, Barton G, owns it). The event, which heralded the arrival of the quarterly publication, was a campy, over-the-top spectacle that made us nostalgic for Miami Beach's indulgent past.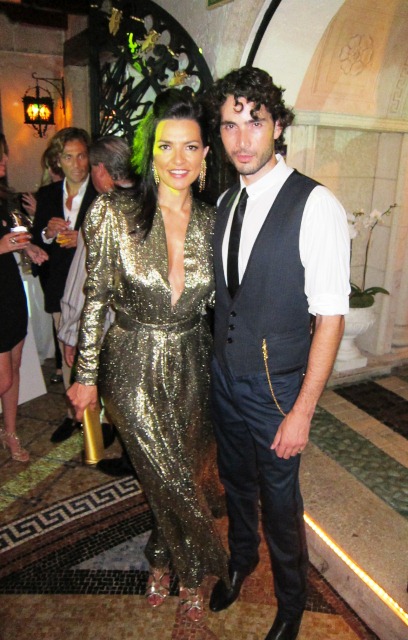 Candela Ferro and Khotan Fernandez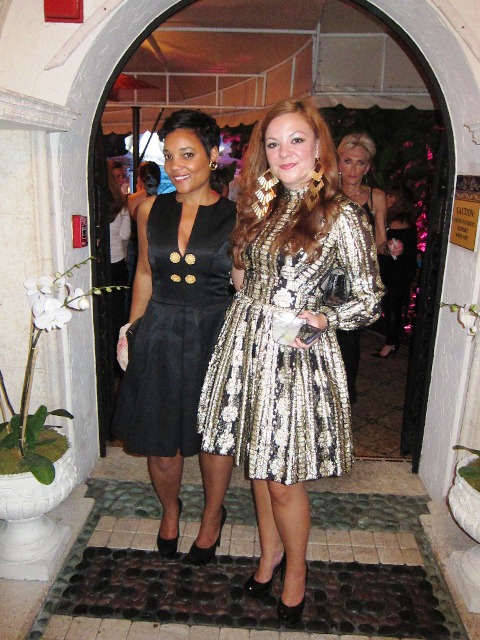 Vault VIP Ambassador Amaris Jones and Fashion Editor Jenny Starr Perez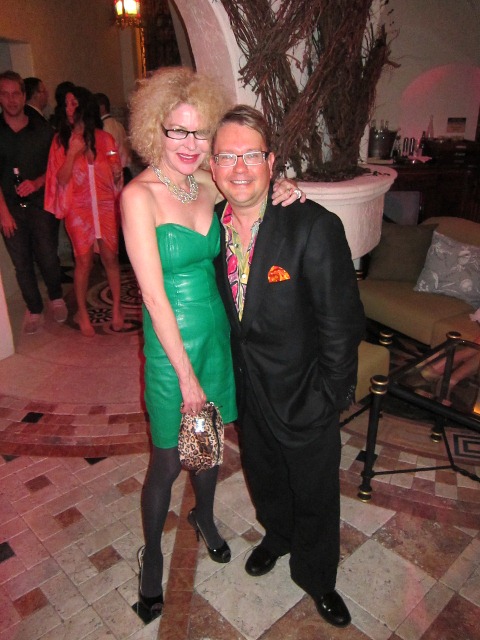 Contributor Annette Stark and Vice-President with Executive Editor Eric Newell
Classic Barton G elements included fuzzy purple tablecloths that moved like Cousin It on invisible tracks - at one point, two were threatening to entrap me in a very I Love Lucy moment; a three-round boxing match starring model-boxer Charlie Himmelstein (aka "Rockstar Charlie"), whose boxing ring was dramatically lifted and put into place via crane; and a peep show held in an upstairs enclave that featured photographs of party guests' eyes taken earlier in the night. Suffice it to say the evening's host knows how to show a girl a good time. Special events maestro, restaurateur, historic hotel owner and now magazine CEO, Barton G elevates multi-tasking to an art form.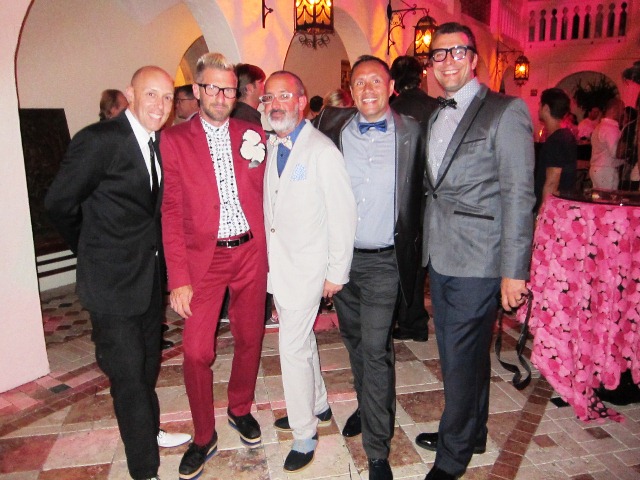 Arel Ramos, David Fittin, Fernando Zaremba, Danny Cardozo and David Greenwood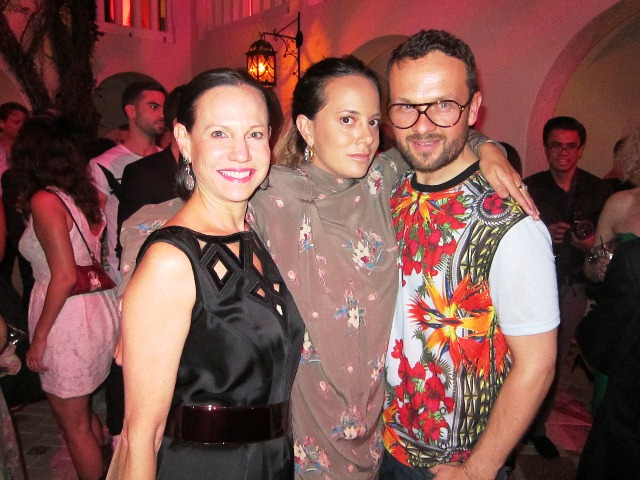 Dale Newberg, Erin Newberg and Frederic Dechnik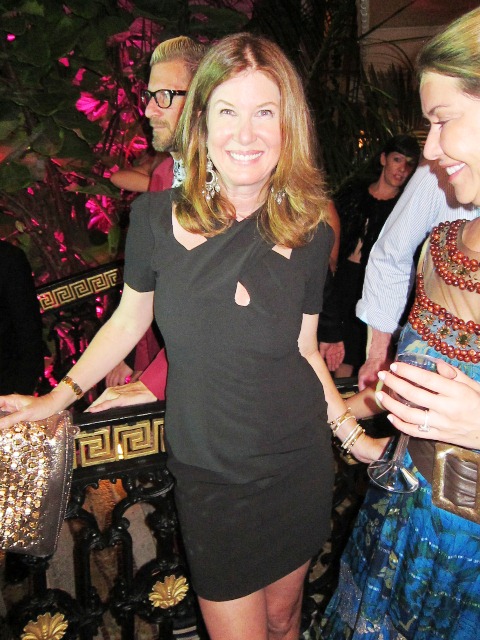 Dana Shear
But it's the guest list, of course, that makes a party great, and Vault killed it. We let out a little squeal when we heard Barton announce that writer Tama Janowitz was in the house -- love her -- and later gnashed our teeth when we read that sexy True Blood werewolf Joe Manganiello (in town filming Magic Mike by director Steven Soderbergh) was roaming free. Other scenester New Yorkers imported for the fete included Vault contributors: writer George Wayne, celebrity stylist Robert Verdi, photographer Roxanne Lowit and artists Christopher Makos and Paul Solberg, aka The Hilton Brothers. (Confidential to Christopher Makos: Thank you for insisting, in your own inimitable "bronco" style, to quote Vault Editorial Director Glenn Albin, that we photograph you from above. It truly makes everyone look better. And, by the way, brilliant cameo in filmmaker Whitney Sudler-Smith's Halston doc, Ultrasuede.)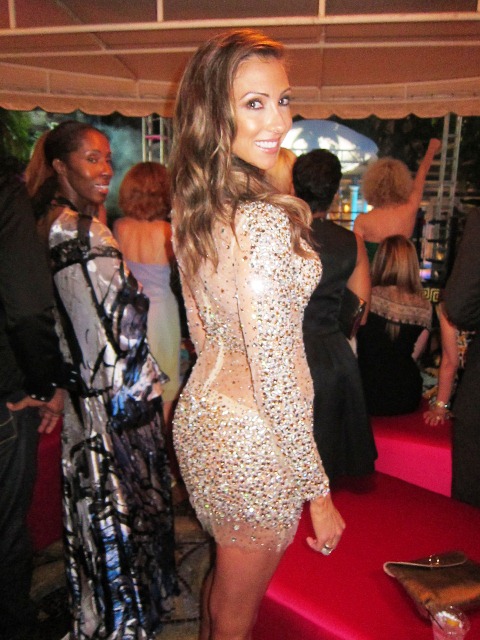 Katrina Campins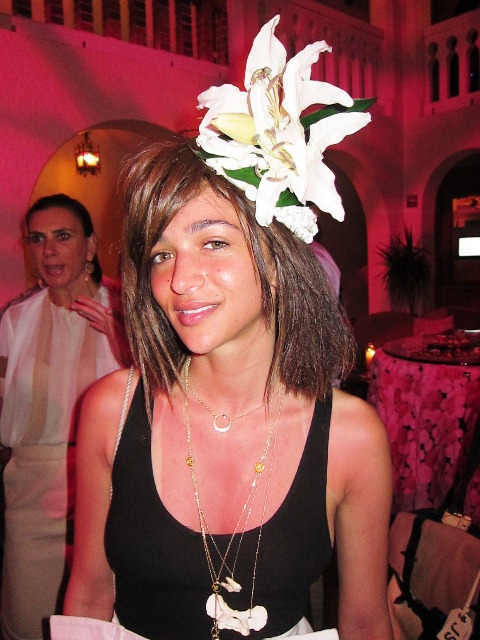 Laila Gohar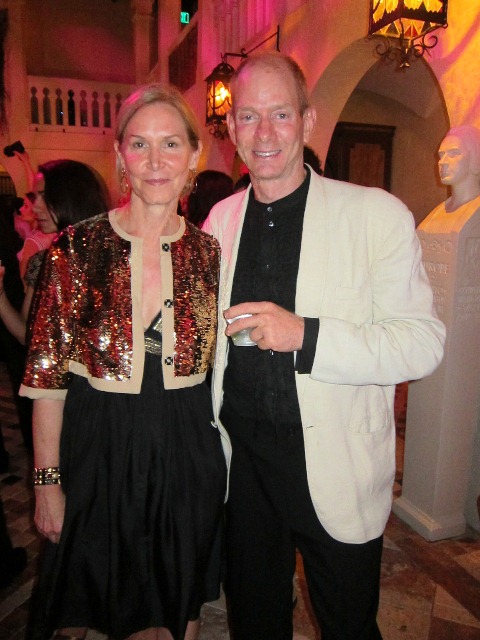 Monica James and Kevin Gray
Scrawled across the issue's cover, accompanied by close-ups of eyes and lips shot by Makos, is Vault's focus and inspiration: "The Art of Being Social." And, with its excessive, raconteur-studded launch party, we think this new kid on the block has already established itself as an authority. To see for yourself, visit www.vaultmagazine.com.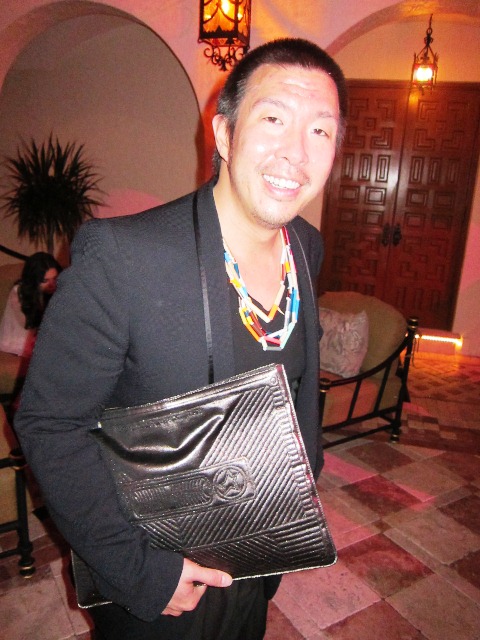 John Lin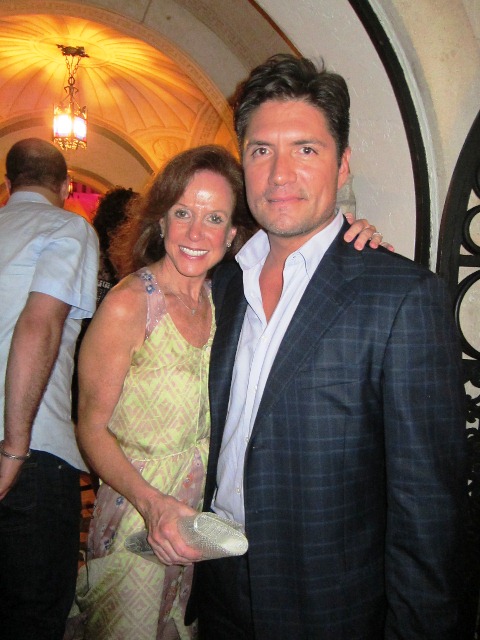 Nancy Ross and Louis Aguirre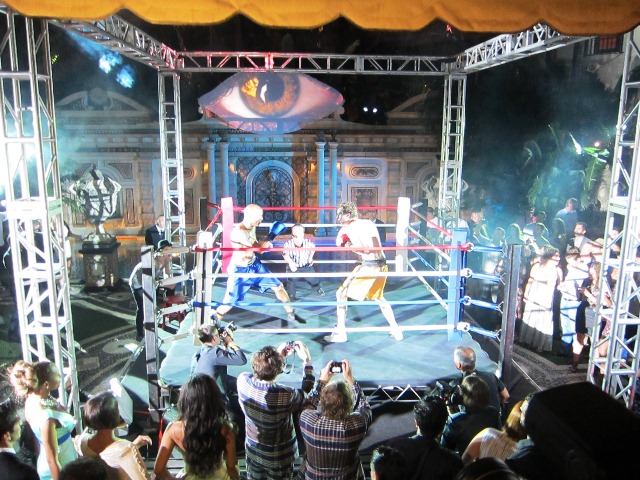 Rockstar Charlie in the ring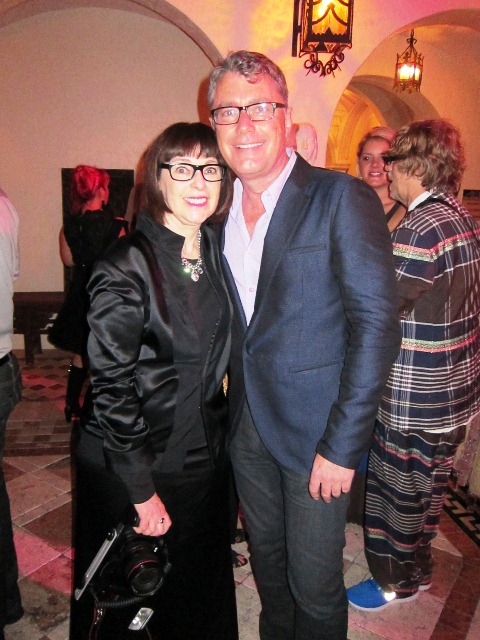 Photographer Roxanne Lowit with President and Editorial Director Glenn Albin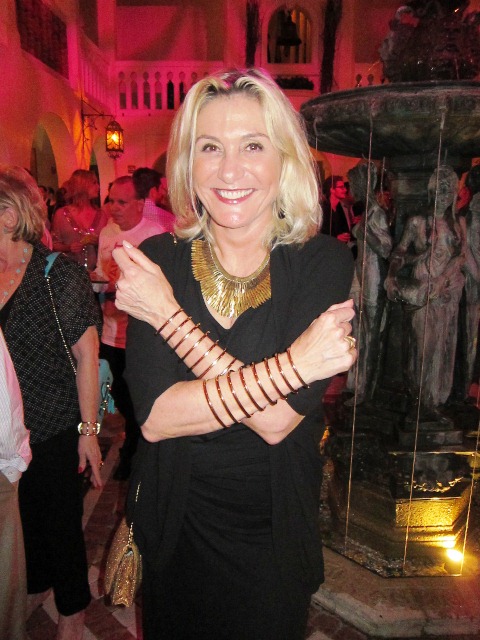 Susan Magrino