It's amazing what one good night of sleep and about 20 espressos can do to perk a girl up. Just two days after the six-day social beast that was the 10th anniversary year of Art Basel, we joined Miami's glam squad last night for two very pleasant social events.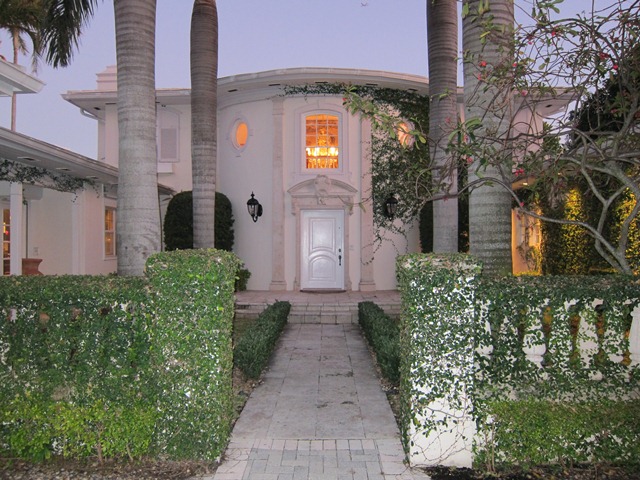 Ines Rivero's 1957 Mediterranean estate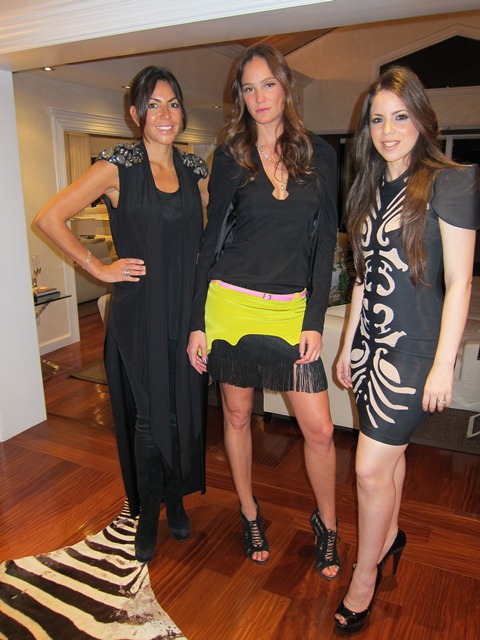 Shari Liu, Ines Rivero and Oriett Domenech
The Oriett Domenech trunk show at the bayfront home of model Inés Rivero was very tempting for two reasons. One, the edgy clothes of the Dominican Republic-based designer are gorgeous (a tailored sheath of rainbow paillettes; LBDs with dominatrix cutouts); and two, the chance to see Inés's home, a pristinely restored 1957 Mediterranean villa with dramatic views of Biscayne Bay.
Must-have pieces from the Oriett Domenech spring/summer collection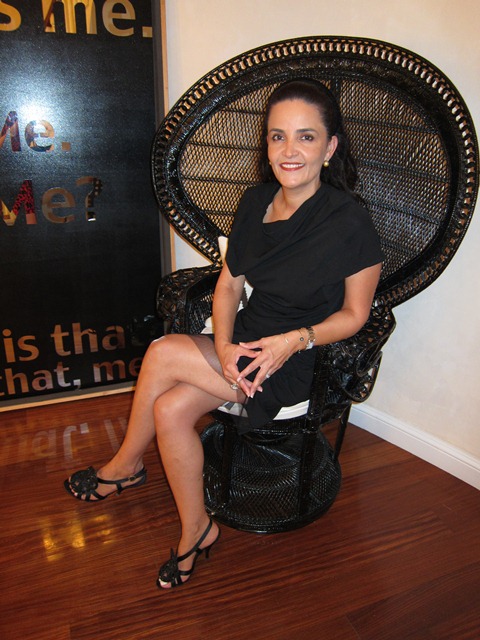 Susie Wahab
Over at The Dutch, the hot new restaurant at W South Beach helmed by superchef Andrew Carmellini and restaurateurs Josh Pickard, Luke Ostrom, Karim Masri and Nicola Siervo, the main dining room was buzzing with excitement as the society set met for the annual gala kickoff dinner for Women of Tomorrow, Miami's high-profile mentor and scholarship program founded by author and media personality Jennifer Valoppi. Even with our challenged night vision, we zeroed in on her delectable architectural cuff, a gift from husband Christian Berdouare, who found it over Art Basel.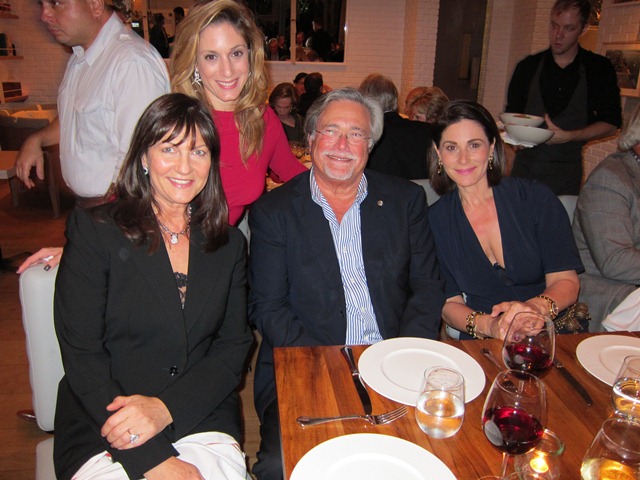 Madeleine Arison, Marisa Toccin, Micky Arison, Jennifer Valoppi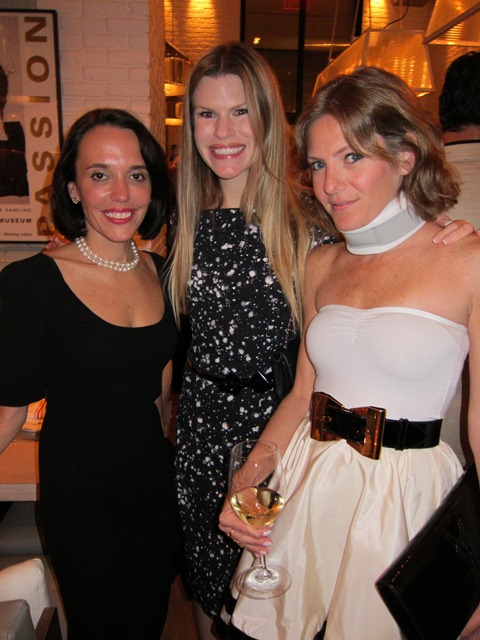 Norma Quintero, Suzy Buckley, Joyce Chehebar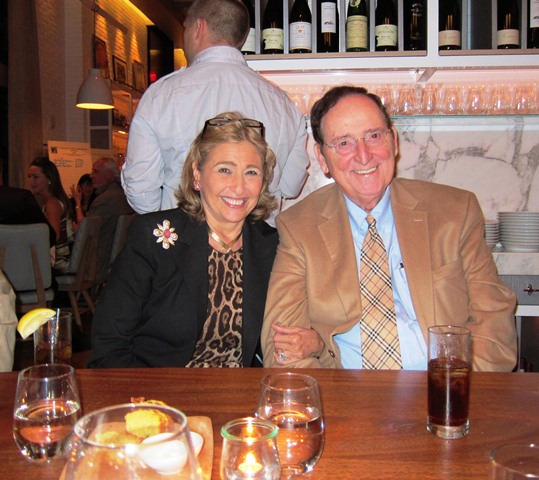 Suzie and Dr. Eugene Sayfie
In fact, we couldn't help but worship the jewelry worn by many of the well-heeled guests, including philanthropist/socialites Roz Richter (a glorious X-ray of a woman who swears she's addicted to carbs of all sorts); Suzie Sayfie (mother to four accomplished daughters, including Stephanie Sayfie, society columnist for the Miami Herald); Elizabeth Beracasa (an effervescent glamazon who divides her time between The Big Orange and Caracas); and Lola Jacobson (hot grandmother to WOT gala chair Marisa Toccin), whose vintage David Webb shell-shaped minaudiere was the hit of the designer's Art Basel soiree.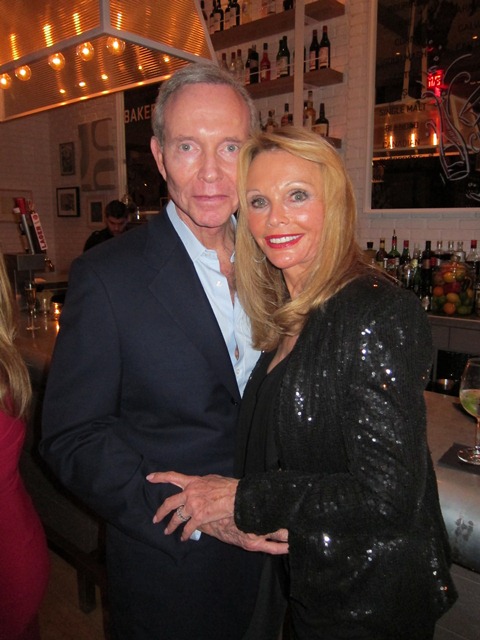 Mel and Fran Harris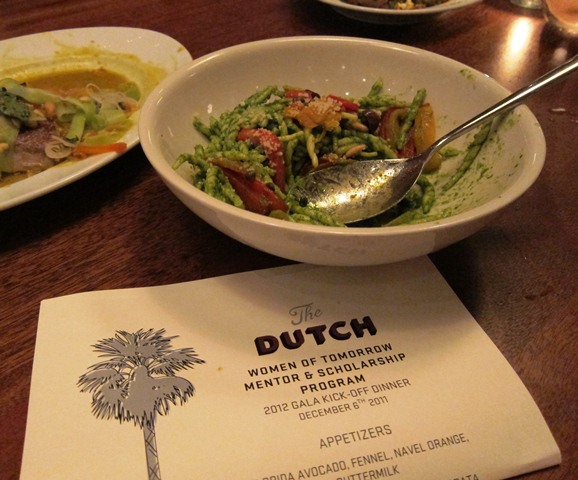 The remains of Chef Andrew Carmellini's insanely good trofie pasta with pesto, sweet peppers and pine nuts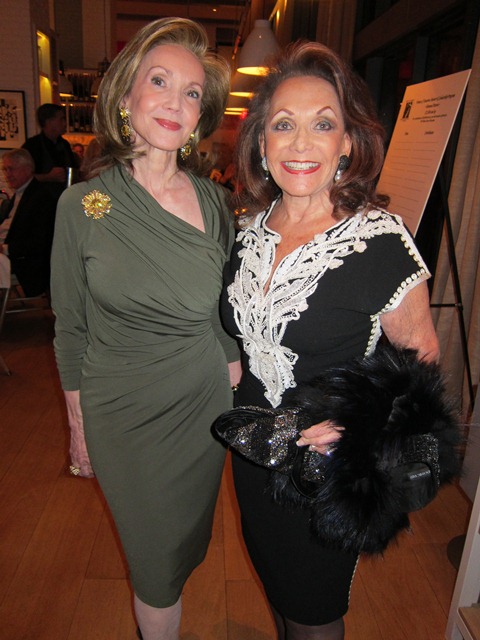 Roz Richter and Lola Jacobson
Dr. Eugene Sayfie -- Suzie's husband -- and I debated the proper terminology for Chef Carmellini's luscious, farm-to-table-esque cuisine as we helped ourselves to seconds, then thirds, of the sublime housemade trofie pasta -- nimble twirls coated in a hearty pesto, tossed with sweet peppers and pine nuts. The dessert course included an outrageous salted lime pie, as well as the fresh-from-the-fryer dulce de leche donuts that are the reason we can eat nothing but salad till Friday.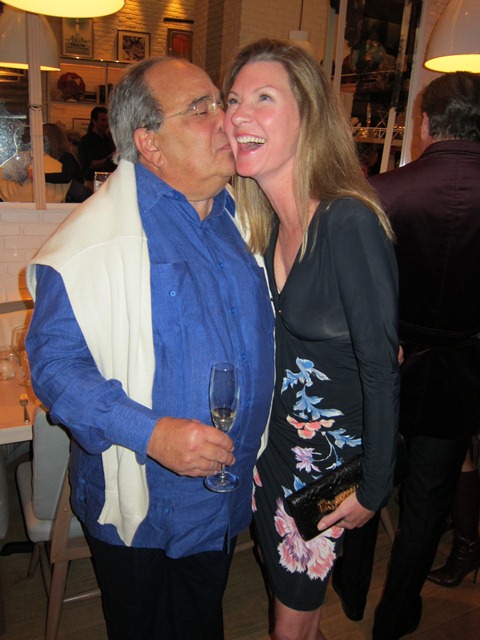 Alfredo and Elizabeth Beracasa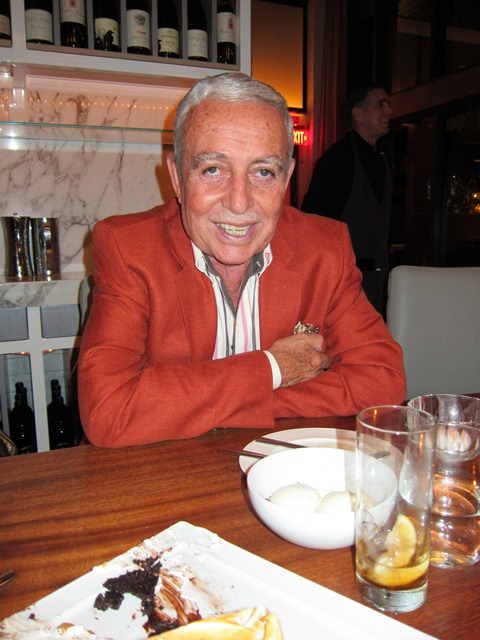 Artist Gustavo Novoa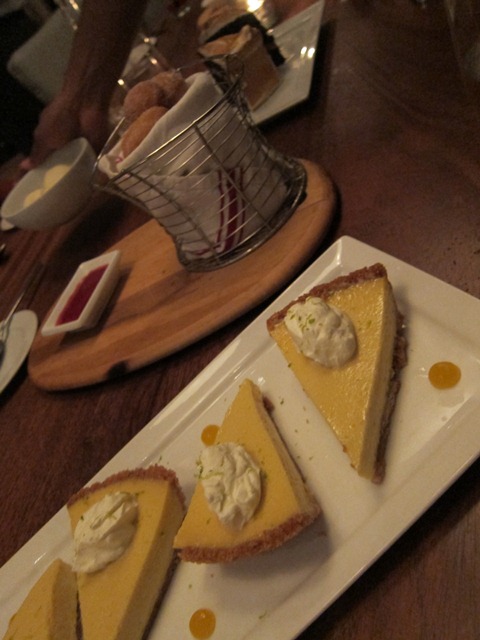 Sinful salted lime pie and coconut sorbet, dulce de leche doughnuts