As students and teachers return to the classroom for the 2014-15 academic year, Teach Plus teachers across the nation reflect on their goals and aspirations in a series of New (School) Year Resolutions.
Jacob Pactor
HS English Teacher, Speedway, IN
Teach Plus Teaching Policy Fellowship Alum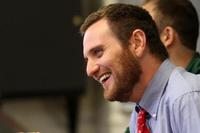 The unstill, unloud very important voice
For the new school year, I resolve to do a better job of listening to what my students are not saying. When are they not saying that they liked a lesson or they felt challenged? When are they not saying that they felt engaged? As a high school English teacher, I'm always focused on the words in front of me. This year, I resolve to focus on the silence, the emptiness, and the space of what could be.
Marisa Crabtree,
HS English Teacher, Los Angeles, CA
Teach Plus Teaching Policy Fellowship Alum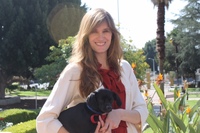 Make classroom readiness my overall classroom compass.
Everything I do in the classroom should connect to readying my high school students for college. College is challenging; it is a rigorous academic place, especially if you are the first person in your family to go to college. College requires lots of paperwork, planning, and tenacity. Especially for my students who are learning English as their second language, everything I do should be scaffolding for eventual college readiness. When I plan lessons, strategize what texts to read, and think about project and paper deadlines, I will model everything after college expectations and then figure out how to help my students reach these goals.