Louis Vuitton, Prada, BMW, international sailors, yachts, champagne and celebrities -- these are a few of the things that make The America's Cup one of the most prestigious yacht races in the world. But here in San Francisco, the focus has been on city politics, the bird population and the disappointing news about pier 29.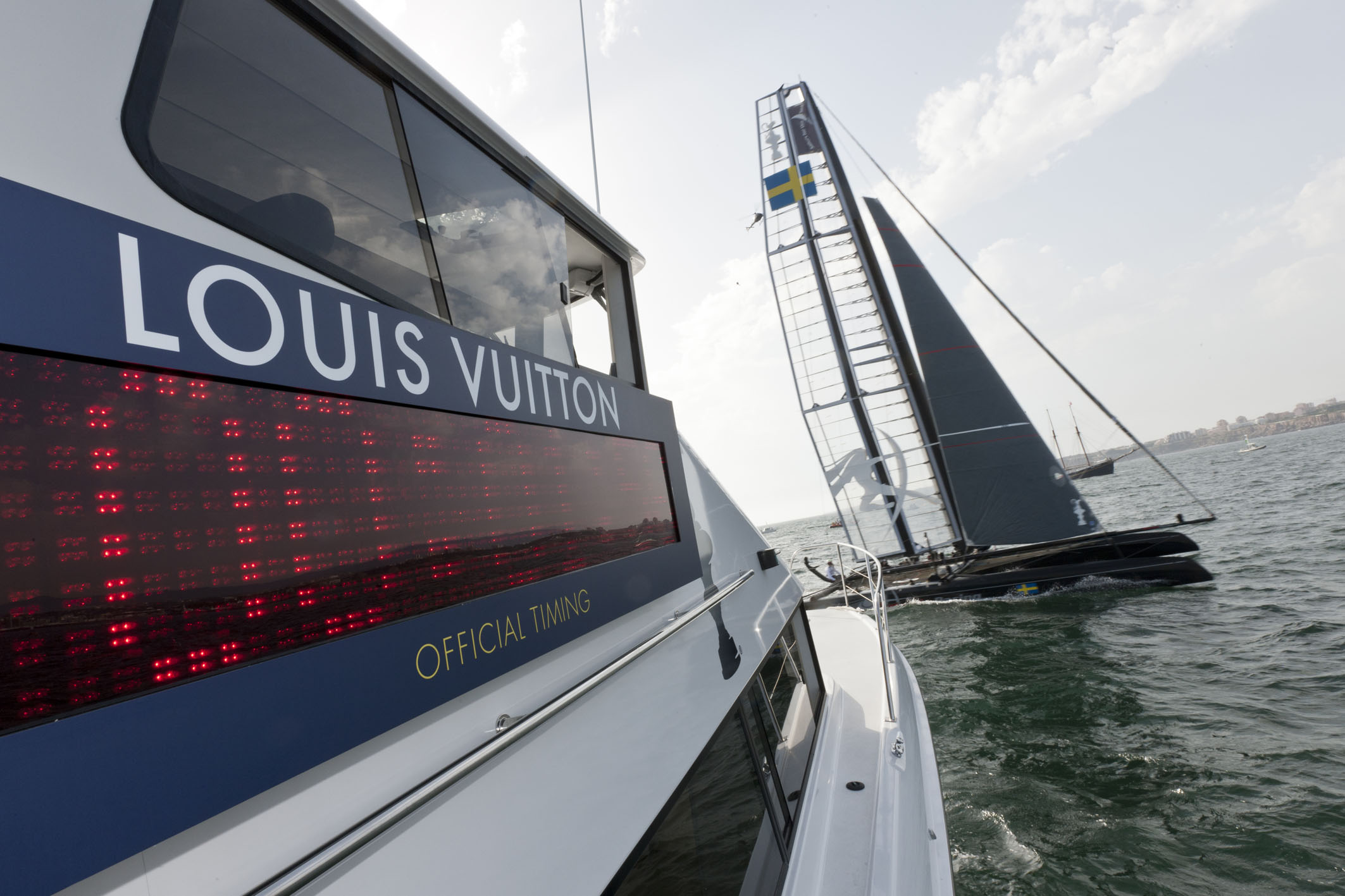 The Louis Vuitton official timer
Would all this be happening if the fine citizens and businesses of San Francisco understood what an honor it is to have the races here in the Bay? With past locations such as Valencia Spain; Auckland, New Zealand; Fremantle, Australia and currently Naples, Italy, San Franciscans should be honored and excited about hosting the America's Cup in 2013.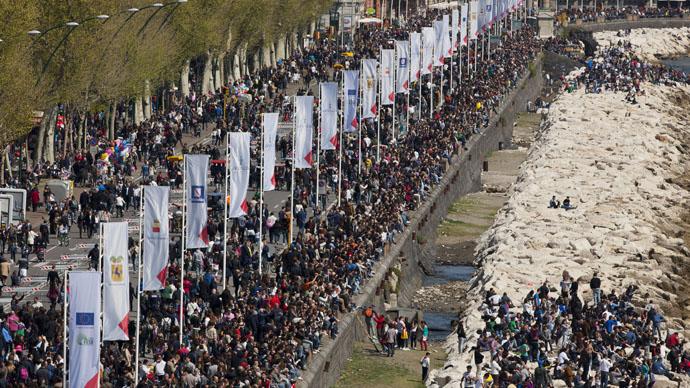 The shores of Naples, Italy for the America's Cup
What San Francisco should be doing is focusing on how we can make the most of this once-in-a-lifetime international event and set politics and fears aside. True, due to the current economical situation in Europe, many of the great countries that once participated in the races are not able to do so this time.
But, there are quite a few great yacht clubs that will be participating in the America's Cup races. Those include: Italy's Prada's Luna Rossa; The Royal Swedish Yacht Club sponsored by Artemis; The Royal Cornwall Yacht Club sponsored by three-time Olympic gold medalist Ben Ainslie (BAR); The China Team; Emirates Team New Zealand; Energy Team France; Green Comm Racing team representing Real Club Nautico de Valencia, Spain and Team Korea.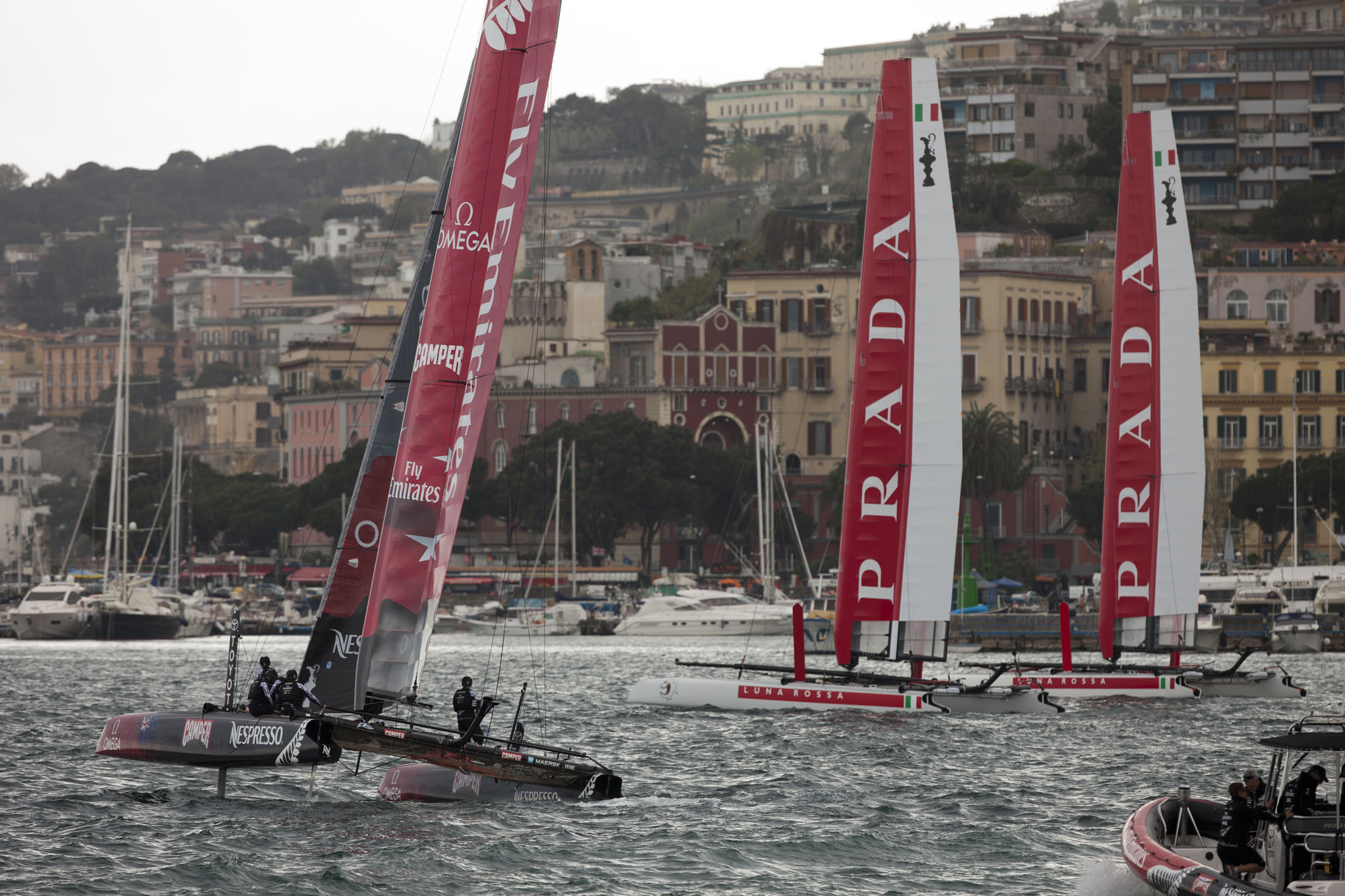 Yes, that is a Prada yacht
It is time for San Francisco to step up and start getting ready to welcome the world to our shores -- and stop the bickering. We failed in our attempts to win the Olympic bid. Now Larry Ellison has given us a great opportunity to bring the world of international yachting to our doorsteps. So here's our chance San Francisco, to showcase our beautiful city and sparkling bay. But to do so, we need to take pride in this event and stop worrying so much.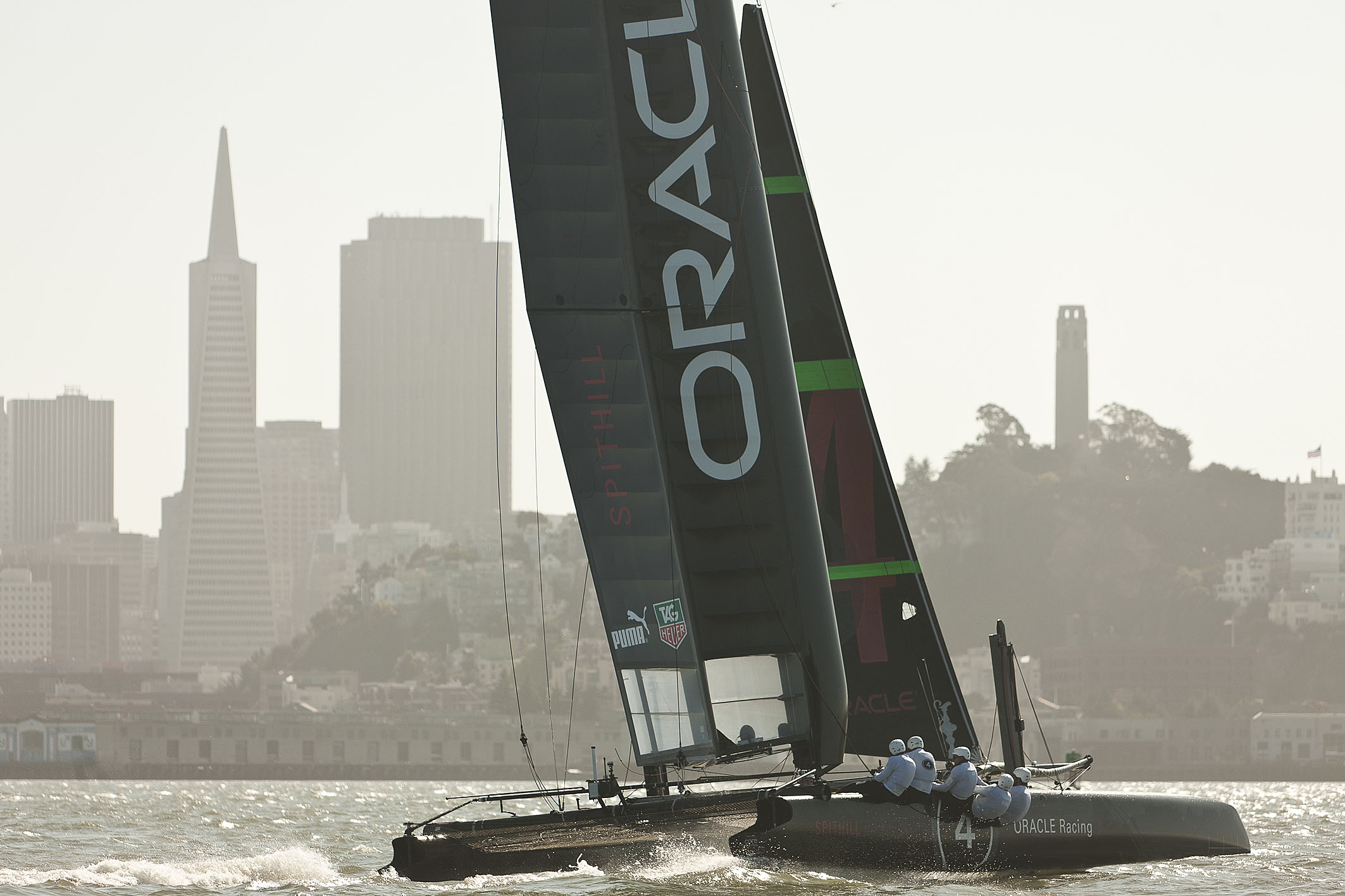 America's team training in the Bay
As a San Francisco resident and avid America's Cup fan, I am disappointed and embarrassed by our city's lack of commitment and organization for this event. Headlines like: "America's Cup: Great For SF Or One Big Mess?" and "America's Cup Plans: San Francisco Waterfront Proposal Dramatically Scales Back" are sad.
Perhaps if this city had a bit more style and joie de vivre we would not be muddling in this mess. We would be focused on the Louis Vuitton Cup and thrilled about a yacht sponsored by Prada. We'd strap on our Christian Laboutins and greet the Swedish sailing team with Chanel-clad arms. But, we're not sexy or stylish. Like the weather here, we can be chilly and unwelcoming. Don't you think it's time to end our dismal display of petty politics and let the sunshine in?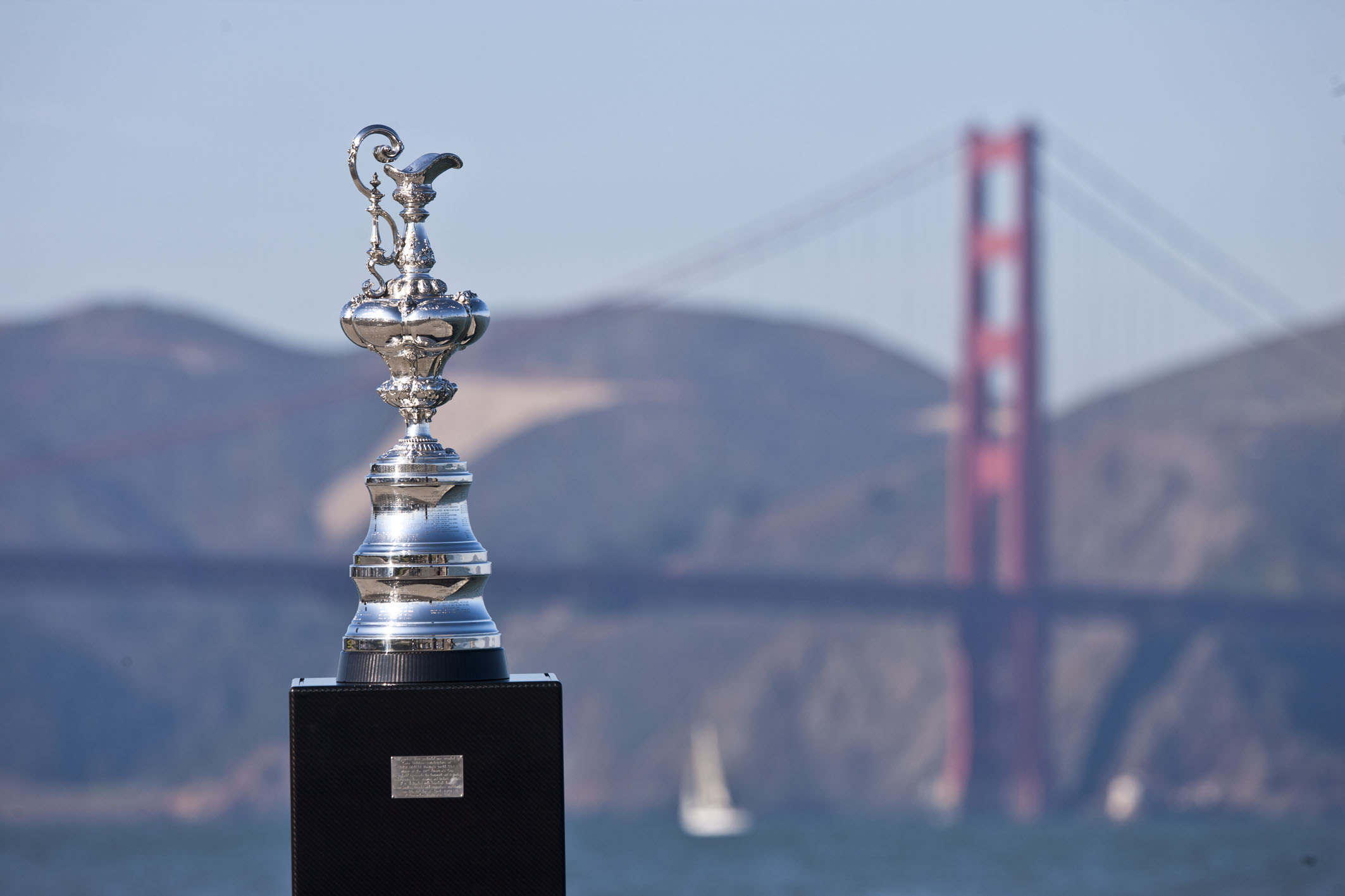 Watch how fans like Richard Branson are getting involved.
Detail about America's Cup
America's Cup World Series
Naples, Italy
April 11-15, 2012
Each regatta is a combination of practice and championship racing, with additional practice sailing on-site ahead of each event.
America's Cup World Series
Venice, Italy
May 15-20, 2012
The Event Village opens to the public from May 12.
America's Cup World Series
Newport, Rhode Island, USA
June 26 - July 1, 2012
The Event Village opens to the public from June 23.

Louis Vuitton Cup
San Francisco, CA, USA
July 4 - September 1, 2013


America's Cup Match (Finals)
San Francisco, CA, USA
September 7-22, 2013
*** All photos used with permission from Gilles Martin-Raget www.martin-raget.com