If you've ever tried to wake a teenager for school at 0-Dark Thirty, you may suspect you're fighting a losing battle. Actually what you're fighting is biology: even with reasonable bedtimes, forcing sleepy teens out of bed at dawn can turn family life into a waking nightmare. The science backing this up is so compelling that the Centers for Disease Control and Prevention (CDC) recently joined the American Academy of Pediatrics (AAP) in calling for an end to middle and high school start times before 8:30 a.m.
Health professionals and educators have known for decades that too-early school hours are unsafe, unhealthy, and counterproductive. However, efforts to delay bell times are usually political nightmares. The result is a nation of adolescents suffering from chronic sleep deprivation at huge--and unnecessary--costs to their health and well-being. According to the CDC, a full 85% of U.S. middle and high schools are starting too early to allow adolescents to get enough sleep on school nights.
There's hope though. Hundreds of schools across the USA--and beyond--have found ways to run classes at healthy, sleep-friendly times simply by prioritizing health and learning. Others never moved to such insanely early hours in the first place.
The Birth of a Movement
As both a mother of three and a medical writer, I lived and breathed this issue on both a personal and professional front for years. However, after working futilely to change the 7:17 a.m. high school start times in my local school system, I came to see that even when schools want to change, they often can't: politics, money, and myth often trump the best interests of the kids.
Everything changed in the fall of 2011, when WhiteHouse.gov started an online petition site ("We the People") that promised a response from the President if you got 5,000 online signatures in 30 days (today the threshold is 100,000 signatures). I saw it as a unique opportunity to put this "sleeper" of an issue on the national radar.
"We the People" was plagued by technical glitches that kept people from signing, but publicity in my local Patch sparked a national movement. The day my petition disappeared into cyberspace was the same day I started getting calls from the national media. I got calls from people all over the country working on this same issue in isolation, facing the same obstacles. And I got a call from Maribel Cabrera Ibrahim (a local Patch blogger!), who urged me not to squander this momentum.
Maribel and I co-founded Start School Later, starting a new petition, a website, and a couple of Twitter accounts. The time had come to stop repeating failed history. Start School Later was born.
A Time Ripe for Change
The idea behind Start School Later was that bringing scientists, health professionals, educators, policymakers, and advocates together to share resources, stories, and strategies would be a more effective way to get schools to set and ensure healthy hours. What was needed was a systemic, sustainable way to keep efforts alive even when families aged out of their local school systems.
We had two things going for us:
Science had reached a point where the research supporting later school start times was irrefutable.
Social media had reached a point where a new, all-volunteer grassroots group could have an impact.
In just over four years, we've grown into a national tax-exempt 501(c)(3) nonprofit organization. We have 67 chapters in 23 states as of this writing, with new ones added every month. As more people discover that joining forces is the most likely way to get local districts to set and ensure healthy hours, our rate of growth continues to accelerate.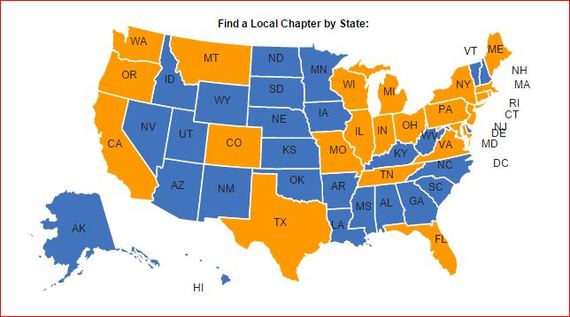 With resources and support from Start School Later, local chapters and partners have been instrumental in achievements including:
Passing landmark legislation in Maryland that led to a study by state health officials recommending later start times.
Creating start time task forces in school districts from Maryland to Washington.
How to Help
The easiest way to be part of the change is by signing our national petition, and spreading the word by emailing friends, posting the link to the petition on Facebook, tweeting, etc. To keep up to speed or get more involved, check out our website and subscribe to our free newsletter.
By far the best way to make a difference is to join or start a local chapter of Start School Later. Many of our chapters are led by doctors, nurses, social workers, psychologists, lawyers, teachers, and other busy professionals, as well as by concerned parents of both young and grown children. All are working to promote awareness and facilitate positive state and local change while supporting national initiatives. You can get more information about how to join or start a local chapter on our website.