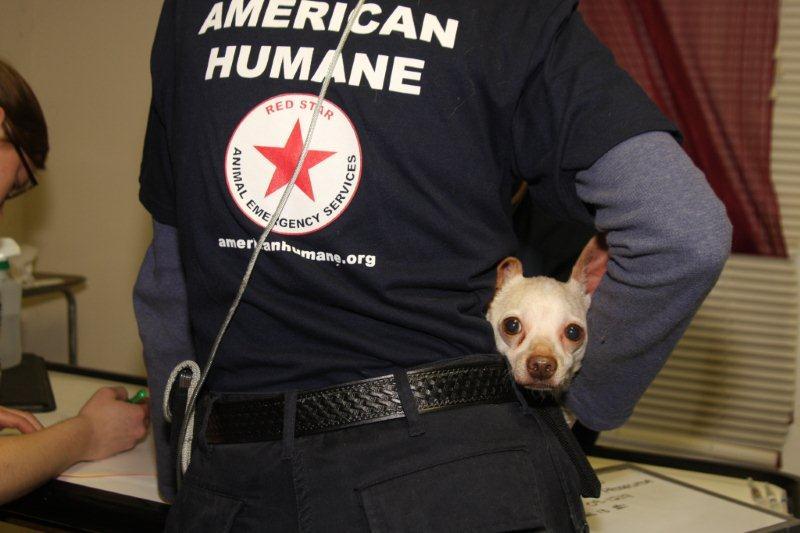 Photos courtesy of The American Humane Association
On Monday, February 7, 2010, 34 dogs rescued from a suspected puppy mill in Marshall County, Mississippi were loaded onto a plane operated by Denver's Pet Airways and flown to New York ASPCA's (American Society for the Prevention to Cruelty to Animals) headquarters for adoption.
The 34 dogs were among 96 dogs and one cat seized from the suspected puppy mill on February 4 by law enforcement, American Humane Association Animal Emergency Responders and the Marshall County Humane Society. They found the dogs living in feces-encrusted pens and filth.
Most of the dogs were small breeds, such as Shih Tzus, Lhasa apsos, Pugs, Yorkshire terriers, Corgis and Chihuahuas. Manny Maciel, an animal handler volunteering with American Humane's Red Star Animal Emergency Services™, said that many dogs seemed unhealthy, underweight and/or had skin problems. Several dead adult dogs and puppies were found.

The ASPCA and American Humane Society worked with personnel from multiple Humane Societies (Marshall County, Mississippi State University and Collierville, Tennessee) to remove and transport the animals to an emergency shelter site at the Marshall County Humane Society Clinic in Byhalia, Mississippi. In Byhalia, the dogs were triaged by a veterinary team and temporarily sheltered before being transferred to other animal welfare agencies and made available for adoption.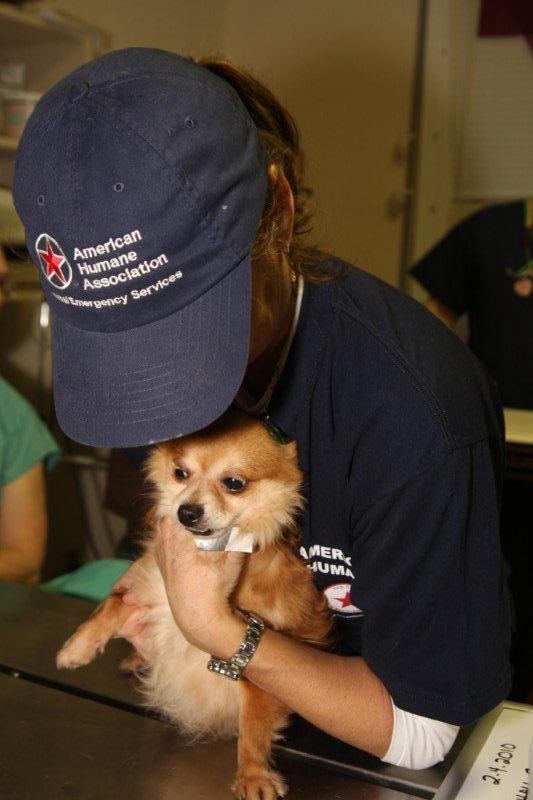 The airlifted dogs were the last of the 34 to be transferred. Charges are pending against the puppy mill's owners, but the dogs were signed over to the ASPCA.

Puppy mills are virtual puppy factories where adult dogs are bred excessively and often spend their entire lives in cages. The dogs often live in filthy conditions that foster disease, frequently suffering from neglect and no veterinary care. When breeders are ignorant or indifferent to good breeding practices, which avoid genetic problems, the offspring suffer. The American Humane Association is working to eliminate puppy mills through law enforcement and public education aimed at removing the demand for such puppies. Puppy mills contribute to the already critical problem of pet overpopulation.

For more information about puppy mills and how to fight animal cruelty, please visit www.americanhumane.org/protecting-animals.