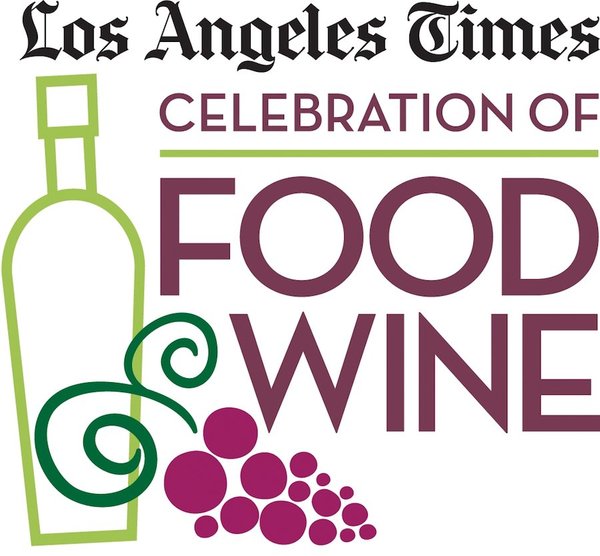 (Logo courtesy of Los Angeles Times)
Whether you crave Five Star or food truck cuisine, you are apt to expand your waistline at Paramount Studios next Sunday, September 5 chowing down at the Los Angeles Times Inaugural Celebration of Food & Wine from noon to 8:00 p.m.
More than 100 local, national and international food and beverage exhibitors will be offering delectable samples of their finest edibles and thirst quenchables.
Beyond pleasing their palate, attendees will be helping two children's charities. A portion of the event proceeds will benefit Share Our Strength (a culinary charity focused on ending childhood hunger in America) and Los Angeles Times Family Fund (a McCormick Foundation Fund devoted to improving the lives of disadvantaged children in L.A., Orange, Riverside, San Bernardino and Ventura Counties).
Russ Parsons, the editor of the Los Angeles Times Food section and other staff writers will moderate panels with culinary trendsetters including:
Ludo Lefebvre, the creator of the "pop-up" French restaurant LudoBites;
Chef Michael Voltaggio, winner of Top Chef Season 6;
John Sedlar of Rivera;
Jimmy Shaw of Loteria Grill; and
Jon Shook and Vinny Dotolo of Animal.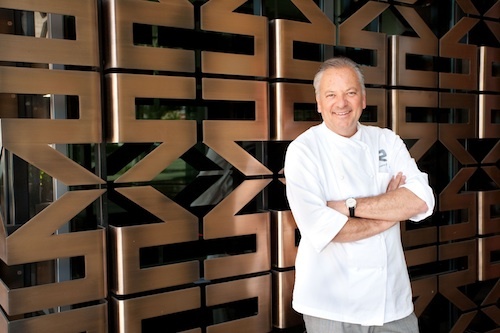 Chef John Sedlar of Rivera (Photographer: Izumi Tanaka)
Live cooking demonstrations featuring:
Suzanne Goin (AOC, Lucques, Tavern) and Mark Peel (Campanile, The Tar Pit)-- a Farm to Table cooking demo]
Anne Willan (LaVarenne)
Tommy Tang ("Easy Thai Cooking" on PBS)
Roger Mooking ("Everyday Exotic" on the Cooking Channel)
Food blogging panel discussion
Food truck aficianados can sample treats from Don Chow Tacos (Chinese/Mexican fusion), The Sweets Truck (bakeshop and gourmet coffeehouse) and The Buttermilk Truck (homemade breakfast delights).
"When it comes to food, Southern California is the most exciting place in the country and maybe even the world," said the Times' Food Editor Russ Parsons. "We have great farmers, markets, wineries and wonderful cooks and restaurants from almost any nation." Parsons and his staff hope to share their passion for food and wine with as many people as possible.
One panel will reveal secrets and recipes from the LA Times' test kitchen while another discusses food blogging.
There will be wine, beer and spirits on hand to compliment the delectable edibles. Alexander Valley Vineyards, Bonny Doon Vineyard, Blackheart Spice Rum, Cambria Winery, Hawkes Vineyard and Winery, Lunazul 100% Agave Tequila, VeeV Acai Spirit are just a few of the participator Exhibitors.
A concert begins at 5:15 p.m. with Angela McCluskey opening for the pop duo She & Him (Zooey Deschanel and Matt Ward).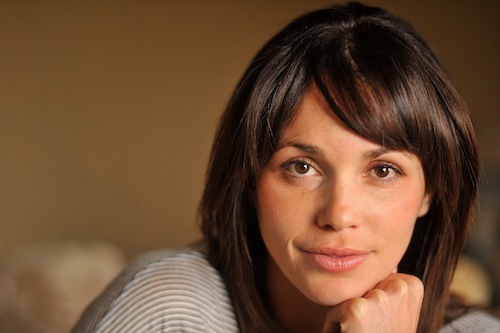 Aida Mollenkamp of "Ask Aida" on the Food Network and "Foodcrafters" on the Cooking Channel will be giving a cooking demonstration on the Hollywood Stage from 3-3:45 p.m. (Photo courtesy of Aida Mollenkamp)
General Admission tickets cost $55 in advance and $65 at the door. VIP tickets are sold out. General Admission includes: Event Admission, a branded wine glass, 8 "drink" tickets for sampling. All restaurants in the Main Area and select food trucks will provide samples. General Admission also provides access to two cooking stages with chef demonstrations and panel discussions and the evening concert.
There are also $40 tickets available for the concert only (for those who wish to resist food and wine).

What better way to kick off Labor Day than enjoying the fruits of someone else's labor?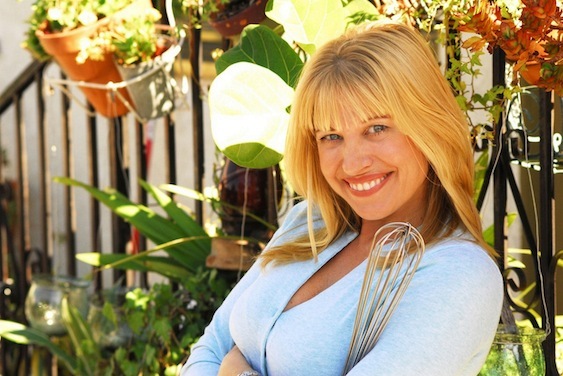 Betty Fraser, who appeared on "Top Chef" Season 2 will be appearing on a "Life after Top Chef" panel from 1:45-2:30 p.m. on the Westside Stage. (Photo courtesy of Betty Fraser)