The soothsaying Punxsutawney Phil saw his shadow this week, calling for six more of winter. Alas, it wasn't the news I was hoping for this Groundhog's Day.
While I relish the plush clothes and accessories of winter, it's the freezing and damp conditions I could live without. Indoors or out, my body feels cold in kapha season; in Ayurvedic terms, this season lasts from winter to spring, spanning the cold and wet months. Maintaining my well-being at this time of year requires some effort. The dry radiator heat and bone-chilling temperatures have left me feeling dehydrated and perpetually wrapped in layers. To warm things up, a regimen of steam baths, infrared saunas, ginger tea and spicy foods helps replenish my skin and stimulate my metabolism.
Since I like to keep in tune with nature, my lifestyle, diet and exercise regimen shifts slightly with each new season. So I've added two therapeutic oils from Dr. Hauschka to my winter-time skin regimen. For those who don't know, the company that bears his name offers a potpourri of holistic skin care products, derived from Biodynamic, organically grown and ethically wild-harvested plant ingredients.
Energizing yoga and other aerobic exercise offers a terrific balm for the sluggish kapha season. After doing lots of back-bending asanas, opening the chest and calming the nerves, I use Birch Arnica Body Oil to maintain flexibility and ease any soreness in my lower back, neck and shoulders.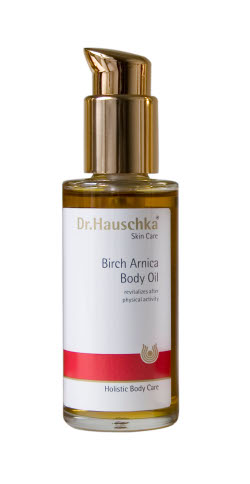 Over the past year, I've scanned various chapters of Awakening Beauty The Dr. Hauschka Way, by Susan West Kurz. The chapter, "Restoring Beauty with Rhythm" explains how important it is to harmonize your internal rhythmic clock. I've learned to listen to my body more when I need to eat, rest, exercise or meditate. For example, in the fall I have a tendency toward insomnia, but in the winter I sleep consistently through the night. Being aware of your inner rhythms can have a dramatic affect on your appearance, emotional and physical health.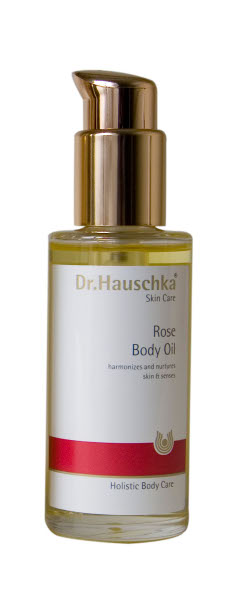 Bouquets of flowers and fragrant aromas always help me restore my sense of well-being. Extract of damask roses and exquisite rose essential oil, The Rose Body Oil, provides a perfect tonic for frozen bodies and senses. This time of year roses abound -- but appreciating their healing properties is the real love story. The base of the oils is organic sunflower seed oil rich in unsaturated fats and essential fatty acids, and it's easily absorbed into the skin.
Punxsutawney Phil is one creature who is in tune with the rhythms of nature. So enjoy the remaining weeks of winter, but be aware of what puts you in sync with the seasons.