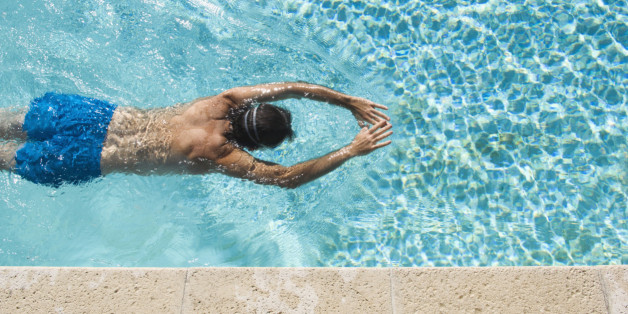 What's the first thing that comes to mind when you hear the word "cardio"? Is it running?
Click Here to See the Complete List of Workouts More Effective Than Running
It wouldn't be surprising if that was your first thought. Running has become the unofficial go-to cardio workout -- great for beginners, it doesn't require much equipment and, yes, it's effective. With so many benefits, there couldn't possibly be a better workout out there, right? Well, there just might be a more effective workout for you.
PHOTO GALLERY
Workouts More Effective than Running
We've said it before and all fitness professionals know this to be true: The best, most effective workout for you is one that you look forward to, or at the very least, one you can stick with over time.
That said, there are workouts that can improve strength, stamina and other skills faster than others. Depending on your goals, some workouts will be a better fit in your routine.
To evaluate the most effective workouts, we spoke to Matt Wilpers, a top triathlete coach who has been competing since 2008. He has worked for major fitness companies like Equinox, Reebok Sports Club and The Sports Club LA and NY, among others, and he has also coached two teams, Asphalt Green and Team Lipstick Triathlon. On top of that, Wilpers still finds time to cycle and run competitively, and has competed recetly in both full and half Ironman Triathlons, taking top spots in his age group.
To gauge approximate calorie burn, we used the Health Status Calorie Calculator and measurements of average 25-year-old men and women in the U.S.
Click Here to see the Original Story on The Active Times
-- Diana Gerstacker, The Active Times
More Content from The Active Times:
10 Ways to Burn 100 Calories in 10 Minutes
How Many Calories Should You Eat to Lose Weight?
How a Half-Century-Old Exercise Plan and 12 Minutes a Day Could Make You Your Fittest Yet
11 Stretches You Should Never Do Before a Workout (Plus Replacements!)
10 Ways to Work Out Without Going to the Gym