Thirteen days ago, Long Island native, Ed Cavanaugh, went missing while riding his motorbike alone through the El Dorado National Forest near Placerville, California.
Ed must be found. He is a beloved teacher and avid outdoors man, and he shares The Advice Project's passion for teaching at-risk youth. In 2011, The New York Times ran an article about a boating and adventure program he started in San Francisco for high school students. He believes in his students, and he tells them that "Children are likely to live up to what you believe of them."
Right now, it's our turn to believe in Ed by amping up our search efforts.
Ed has Type 1 diabetes, but we are hopeful that he is still alive and just injured waiting for help. Time is ticking because we do not know how much insulin he had on him when he went out for his ride.
Search-and-rescue teams in eight counties in California have responded, and to date, more than 250 volunteers have dropped work and flown from all parts of the country to join foot, K9, high angle rope, and mounted horseback teams. Teams are also utilizing aircrafts, OHVs (4-wheel drive), and motorcycles, and the National Guard is using a highly sophisticated unmanned aerial vehicle to map the park. This has never been done in this country for a rescue mission, but we are hopeful that this effort will yield positive results.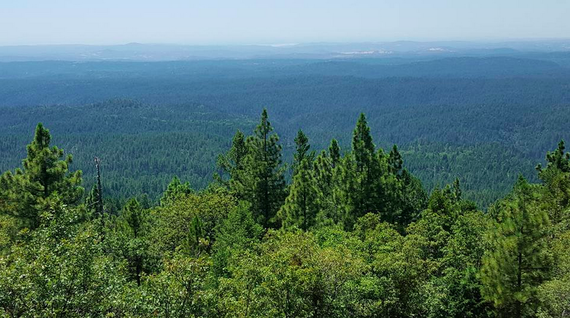 A small section of the vast area where search-and-rescue teams are looking. Photo: Greg Colebourne
We need more volunteers to donate their time to search for Ed, and hope that businesses across the country will continue to donate more supplies. Right now, volunteers are out there for twelve hours per day - they've covered in poison oak, exhausted, sunburned and bruised, and their feet are covered in blisters. Temperatures are over 100 degrees. But the teams are staying positive and they won't be going home until they find Ed.
You can help by joining the search efforts or by donating directly to the fund that is helping to buy supplies, gasoline, food, and more sophisticated equipment. You can also help by sharing this news and contacting your local media to ask them to cover the story. Use the hashtag: #FindEdToday. More coverage means more resources to find our man.
Below are a few links that you might find helpful:
Together, we can find Ed.
This article was originally posted by Melissa Banigan on The Advice Project.