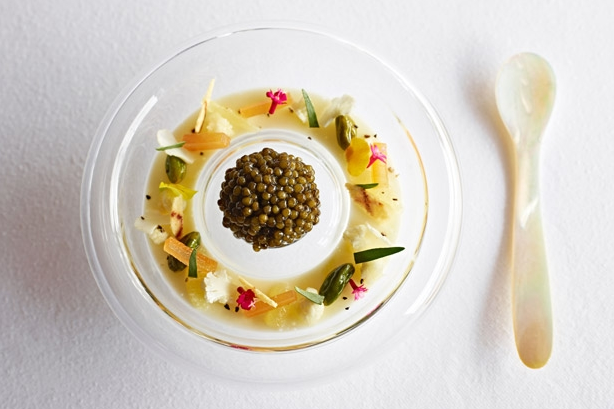 There are some 200,000 full-service restaurants in America, so it's no small task to determine the best ones. A storied Northern California palace of perfection? A counter in Brooklyn where an intimate 24-course tasting menu is prepared by a moody chef? A Texan 'cue shop that sells out of brisket the moment it opens? What factors make one restaurant better than another? Can you compare a roadside burger joint with an urban fine-dining restaurant whose theme changes every few months? And how do all these restaurants stack up against each other in a list of the 101 best? "Best restaurant" lists are tricky, but answering these questions is what the third annual list of The Daily Meal's 101 Best Restaurants in America sets out to do (Photo Credit: © Deborah Jones).
Click here to see All 101 Best Restaurants in America for 2013
How did we arrive at this list? It wasn't easy. We put together our first 101 list, in 2011, with a simple criterion: Where did we, The Daily Meal's editors, like to eat? Accounting for our mood, budget, and where we happen to be when we get hungry, how would we vote -- not with our critical faculties, but with our mouths and wallets? Where would we send friends? We devised a list of 150 places from every part of America, and argued, advocated, and cajoled on behalf of restaurants ranging from old-fashioned to avant-garde, ultra-casual to super-fancy. We categorized selections, invited an illustrious panel of judges (mostly restaurant critics, food and lifestyle writers, and bloggers) from across America to help order the restaurants via an anonymous survey, then tallied results to assemble a ranked list. We repeated that process in 2012, considering 2011's winners and nominees, and suggestions from judges and readers, ending up with 202 nominations.
- Arthur Bovino, The Daily Meal
More from The Daily Meal:
America's Unhealthiest Fast Food
World's 10 Coolest McDoanld's
10 Spiciest Hot Sauces
10 Vintage Lunch Boxes Worth Big Bucks
PHOTO GALLERY
20 Best Restuarants in America for 2013