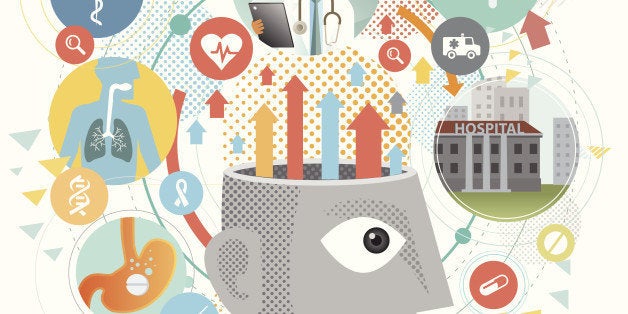 This post by Global Health Corps Fellow Amy McDonough is part of a special blog series focused on national service in support of the Aspen Institute's Franklin Project and upcoming summit on national service. Global Health Corps works to mobilize a global community of emerging leaders to build the movement for health equity. Through year-long fellowships in the US and worldwide, Global Health Corps fellows engage, serve, and are helping to lead this movement. Barbara Bush is the CEO and co-founder of Global Health Corps and she also serves on the Franklin Project Leadership Council.
As a child growing up in a comfortable suburb of Boston, where parks, families with strollers and hybrid cars line many streets, I had plentiful meals on the table and doctor appointments whenever I needed them. I was a happy and healthy kid, and blissfully unaware of the inequality and lack of access to basic services that people face, both in my own backyard and across the world.
I watched my parents go off to work each day and had only a vague understanding that they worked in health. My mom is the director of Massachusetts General Hospital's center that works to improve health in low-income communities around Boston, and my dad has worked at the state and then national policy level to make health care more accessible to America's most vulnerable. As I grew up, I set off thinking I was charting my own path, but with a growing drive to address the vast disparities that exist throughout the world.
At 24-years-old, I now realize it was that innate sense of community service subconsciously instilled by my parents that led me to pursue a career in global health. I've had a travel bug for as long as I can remember; the mere thought of getting on an airplane sent my heart racing with excitement as a kid. During college, I was drawn to learning about the easily preventable diseases that have wreaked havoc throughout the developing world. I melded these two passions into a career in global health.
I am a Global Health Corps Fellow with the Elizabeth Glaser Pediatric AIDS Foundation (EGPAF) in southwestern Uganda, where we're working to reduce the impact of the HIV/AIDS epidemic and strengthen health systems so we can reach zero new infections. EGPAF supports over 200 health facilities throughout the region, has tested more than two million pregnant women for HIV, and has provided more than 2.5 million women with prevention of mother-to-child transmission services. A key component of our work is building the capacity of local partners, including health workers and civil society organizations, so they have the ability to address these issues from within. I view this as an essential component of any effective service project because local communities know their own needs best, no matter what corner of the world we're working in.
While my mom works at the local level, my dad at the national level, and myself at the global level, the nature of our work remains the same: to improve the health of our fellow global citizens. Recognizing that we share similar goals emphasizes how very small and interconnected the world is. While the barriers to accessing healthcare may differ for a pregnant mother in Mbarara, Uganda from those of one in Boston, there are barriers in every corner of the world too large to solve without collective action.
Public health is clearly in my genes, but health is only one piece of the puzzle, and this is just my own story. My work is just one minuscule piece of the impact our collective efforts have on the world. Education, poverty, food security, homelessness, clean water -- the list of problems our global community faces goes on. All these issues are linked, and impacting one can have positive ramifications across the board. But that means we need all hands on deck to help remove the barriers in the way of each human realizing their right to live a healthy, happy and productive life.
My experience in global health has opened my eyes to the health challenges that exist within my own country, and I want to continue connecting the dots between local and global health while working internationally. As our world becomes increasingly interconnected and we think about what service means, we need to consider what may seem like "their problems" as our problems. What happens down the street or halfway across the world affects everyone, and as global citizens, we have a collective responsibility to solve it. It is not simply charity or giving back, it is assuming all of our responsibilities to make the world a better place.
Amy McDonough is a Global Health Corps Fellow working with the Elizabeth Glaser Pediatric AIDS Foundation in Mbarara, Uganda. Prior to joining GHC, Amy worked on global health advocacy at the Open Society Foundations, and previously worked with John Snow, Inc. (JSI) on a global maternal and child health project. During college, she studied in South Africa, and interned at the United Nations and the International Rescue Committee. Amy received her undergraduate degree in Diplomacy and World Affairs from Occidental College in Los Angeles, CA.