In cooperation with our longstanding partner, Crowdrise, The Huffington Post is celebrating its 10 year anniversary by focusing on the promise of the next 10 years ahead. We're highlighting causes that are near and dear to our ethos -- causes where we believe meaningful strides can be made in the coming decade -- and empowering readers to act and take part. Join us!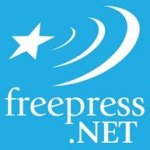 By Mike Rispoli
Mike Rispoli is the press freedom campaign director for Free Press. He directs the organization's efforts to protect press freedom and oversees the Building Community Around the News project in New Jersey. Before joining Free Press, Mike worked for the human rights organizations Privacy International and Access.
Surveillance has begun to replace censorship as the weapon of choice for both democracies and repressive regimes intent on silencing and intimidating journalists.
Indeed, Edward Snowden's leaks in 2013 revealed how governments are spying on reporters, in particular Western national security reporters, foreign correspondents in conflict zones, and opposition or exiled journalists writing about authoritarian governments that commit human rights abuses.
For journalists, surveillance is just as disruptive a force as censorship. In some cases, governments pair surveillance with other "tools" like kidnapping, imprisonment and torture.
These days all kinds of governments are spying on journalists' emails to identify confidential sources. They're hacking journalists' computers and infecting them with malware. They're tracking journalists via their phones. Journalists can't gather information freely if they can't trust that their communications are private and secure. This kind of surveillance makes it that much more difficult for the press to challenge powerful institutions, bear witness and represent the public interest.
National security and investigative journalists have long been in the crosshairs of government intelligence agencies. Surveillance not only impedes journalists' ability to do their work but also endangers the safety of sources who trust reporters to keep their correspondence confidential.
The Obama administration is infamous for its poor record on press freedom; it's been more aggressive than any other administration in U.S. history in prosecuting whistleblowers. It's also failed to deliver on promises of transparency. New York Times national security reporter James Risen, who challenged the Obama administration for years over a subpoena to reveal his sources, recently described this administration as "the greatest enemy of press freedom in a generation." And while Obama recently honored journalists from other countries who have been persecuted for their reporting, he hasn't done enough to protect reporters here in the U.S.
In the United Kingdom, Snowden's documents show that British intelligence agency GCHQ collected the emails of journalists at top international media outlets and labeled investigative journalists as "threats" alongside terrorists and hackers. And Australia's latest data-retention law attempted (somewhat) to guard against the collection of journalists' metadata, but the "journalist warrant information" scheme was panned as a toothless amendment that offers no meaningful protections.
Surveillance of the media outside the West takes place in dangerous settings where journalists challenge authoritarian governments on human rights violations. This kind of spying is often done with the help of Western companies that sell repressive regimes surveillance technology; governments use these devices to spy on political opponents and journalists, both at home and abroad.
Due to its coverage of the pro-democracy February 20th Movement in 2012, the Moroccan citizen journalist collective Mamfakinch found its computers infiltrated by hacking spyware installed at the government's request. The government used tools from Hacking Team, an Italian surveillance company that sells the intrusion software "Remote Control System," which gives operators total control over a target's phone or computer, even allowing them to remotely turn on a device's camera and microphone.
Mamfakinch has since stopped publishing, and one if its founders said the Hacking Team attack was at least partly responsible for the collective's demise.
Hacking Team technology has also been found on the devices of U.S.-based journalists for the Ethiopian Satellite Television Service (ESAT). This kind of borderless digital surveillance allows authoritarian regimes to spy on reporters working thousands of miles away.
Censorship of journalists is a real problem. But it's also a blunt instrument: You can see when a website is being blocked.
Surveillance, though, is secretive by design. Targets like journalists don't always know when they're being spied on and can unknowingly reveal information to the very governments targeting them. Surveillance also has a chilling effect, where the mere threat of spying leads people to self-censor.
A true democracy requires a free press and an open Internet. Free Press is fighting to protect both. We're part of a coalition working to end the NSA's bulk collection of Americans' phone records under Section 215 of the Patriot Act. We're also fighting a slew of cyber-surveillance bills that would allow companies and government agencies to share our personal information.
Stopping this type of surveillance would lend momentum to the movement to restore our privacy. But there's much more we need to do to protect our constitutional rights -- and ensure that journalists are able to do their work without fear of reprisals.
For more information on Free Press, follow Mike on Twitter
| | | |
| --- | --- | --- |
| | | |
| | Supporting the causes that will shape the next decade | |
| | | |
| | | |