Roadrunner's life was left hanging in the balance after a coyote attacked him. Small dogs do not usually survive such a vicious attack. Roadrunner, a sweet and docile dog, was left lying on the ground, dying from his wounds. Luckily animal control picked him up, but his life was still in jeopardy.
Roadrunner was rushed to the emergency room, but the estimate to save his life was $2,000. The shelter could not afford to spend that much money on just one dog for treatment. Roadrunner was going to have to be put down.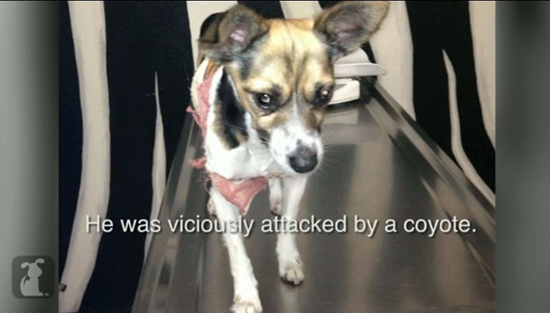 The animal control officer had contacted Tera, at Doggie Protective Services, a nonprofit, all-volunteer driven animal rescue organization who had rescued animals from that particular shelter before. Tera had never taken care of a dog that had survived a coyote attack before, but the thought that a dog would survive such a brutal attack only to be euthanized at the shelter was haunting.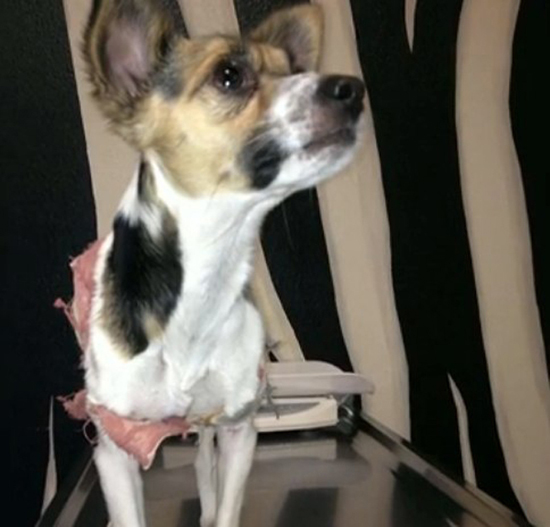 Doggie Protective Services rescued Roadrunner, but that did not mean Roadrunner's life was in the clear. He survived his surgery, but had a long road to recovery. Roadrunner's body was wrapped in an orange and black bandage that was literally holding his life together. He had to keep them on constantly because removing the bandages could kill him. There was a potential threat for when they removed the wrap -- the punctured lung could collapse and Roadrunner could die. He was isolated for several weeks in a crate for his own safety, any movement could injure him or lead to his sudden death.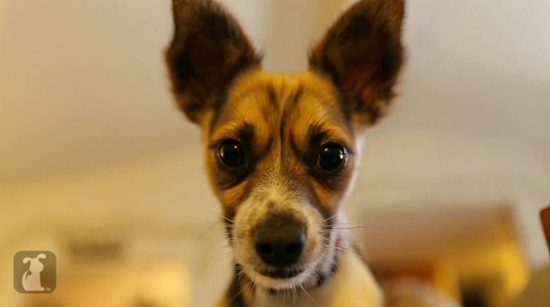 Now, two months later, Roadrunner is almost completely healed. After a long and stressful road to recovery, Roadrunner is full of personality. He loves to cuddle and loves to go under the covers and play in the pillows. He does not have any long-term health issues from his injuries. He's just a happy-go-lucky dog who recently found his forever home! That's right, Roadrunner was recently adopted.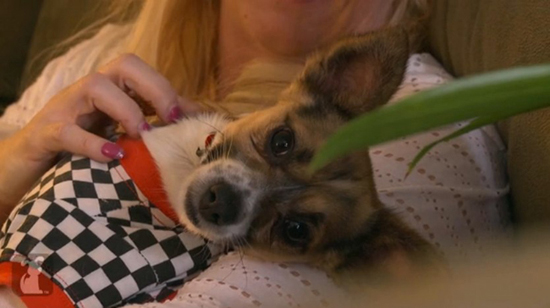 Despite almost dying from the attack, Roadrunner definitely had the last laugh over the coyote this time around.
To learn more and to donate to Doggy Protective Services visit their website and
like them on Facebook for updates.
Do you have a Tail of Hope or Survival? We'd love to hear it! Visit us at thepetcollective.tv and tell us your story!
Visit The Pet Collective Website for more amazing Tails of Hope!
Connect with The Pet Collective:
The Pet Collective YouTube Channel: /ThePetCollective
The Pet Collective Cares YouTube Channel: /TPCCares
The Pet Collective Facebook: /thepetcollective