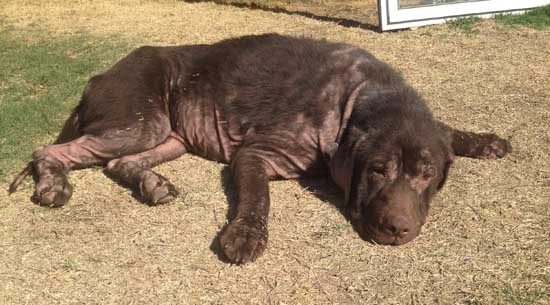 Viola, a 5-year-old chocolate Labrador, was found wandering the streets when she was finally caught by animal control. She was taken to the Southeast Area Animal Control Authority (SEAACA) of Downey, Calif. Her history was undoubtedly harsh. She was malnourished and emaciated. Worst of all was the state of her skin. Her skin was ravaged by a yeast and Staphylococcal infection brought on by a compromised immune system. There were numerous patches of her body that were "balled" or hairless due to the skin disorder. She didn't seem to be in any pain, just miserable from the cold and hunger.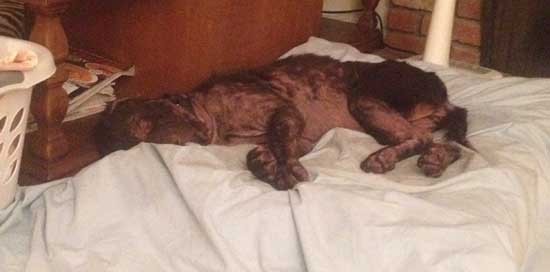 According to shelter protocol, Viola was checked for identification and a microchip. Miraculously, Viola was micro chipped. Maybe she wasn't a stray after all. Shelter workers contacted her family who were aware of her condition and made the decision not to pick her up.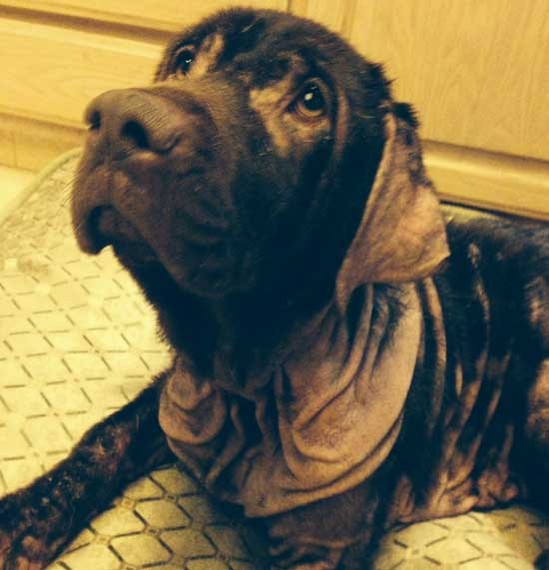 Back at the shelter, Viola was getting worse. Her skin was so severe the shelter workers couldn't put her out on the adoption floor or pay for the costly medical care to bring her back to health. Time was against her. With no prospects for adoption, time ran out and she ended up on the red list. After 10 days at the shelter she was slated for euthanasia.
The day before Viola was scheduled to be humanely euthanized, Southern California Labrador Retriever Rescue (SCLRR) stepped in and "pulled" her out of the shelter. Under the observation of SCLRR's vets, Viola's story unfolded. For her skin to reach the level of severity that it had, she had to have been living without medical attention for at least six to nine months. Prior to that, she was likely in her previous owners' care. She ate a proper diet but when the skin condition arose, it's likely that she was simply discarded to the streets where, without treatment, it continued to get worse.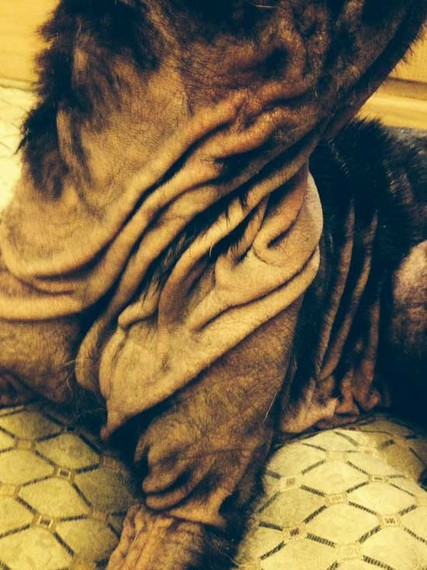 Today, Viola is under the loving care of foster mom, Kaitlyn Shiery of SCLRR. She is receiving the proper medical care and nutrition to recover. Kaitlyn knows Viola will need three to five months for the infection to runs its course and her hair to return but she's committed to this, "friendly, goofy dog that won't stop wagging her tail." Finally, Viola is in a happy home and she dotes on Kaitlyn's other dogs and cats.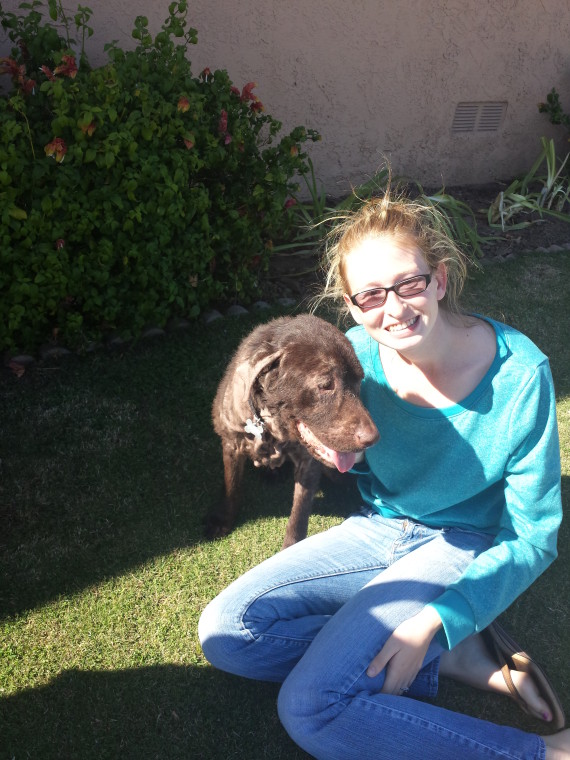 Viola will be ready for adoption soon. If you are interested in adopting Viola or donating to her medical expenses go to the Southern California Labrador Retriever Rescue (SCLRR) website, and follow them on Facebook for updates.
Do you have a Tail of Hope or Survival? We'd love to hear it! Visit us at thepetcollective.tv and tell us your story!
Visit The Pet Collective Website for more amazing Tails of Hope!
Connect with The Pet Collective:
The Pet Collective YouTube Channel: /ThePetCollective
The Pet Collective Cares YouTube Channel: /TPCCares
The Pet Collective Facebook: /thepetcollective
Share The Pet Collective with your friends and family, because everyone needs their daily dose of cute!