Think of a little girl dressing up in her mom's high heels, make-up and sunglasses, and you'll have an approximation of the essence of Los Angeles. Sure, the city has a veneer of glamour with its Hollywood hullabaloo, and its cultural offerings from art to fashion make it a decidedly adult playground. But at its core, the home of Disneyland and movie fantasy is really just a big kid in (designer) clothing. Los Angeles has a great deal to offer families with kids or grown-up kids at heart. If either of those describes you, we've got an itinerary that will show you "where the magic happens" in a fun-packed weekend. Go ahead and play!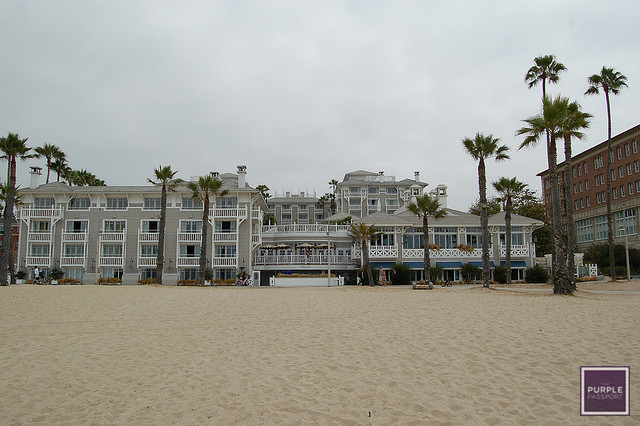 5:30pm - Check into Shutters on the Beach in Santa Monica. Though the hotel traffics in upscale Cape Cod chic, its oceanfront location keeps things lighthearted. There's a get-away-from-it-all feeling here, yet beach recreation is right at your doorstep. Shutters runs free yoga classes on the beach on Thursday mornings, and they also offer bike rentals for an additional fee. We're charmed by quirky in-room details like the library and privately curated apothecary, but the payoff for your kid at heart has to be the bath toys in the gorgeous bathrooms.
7:00pm - Take advantage of your beachside locale with dinner at The Lobster. This retro 1920s beach shack turned upscale seafood spot is known for fab ocean views. Despite the menu featuring posh bites like herb grilled lobster and the slick service, The Lobster stays true to its down-to-earth roots with unpretentious (and at times downright rowdy) ambiance and is great for families. Feed your inner child by putting on a bib for relishing those succulent (yet messy) crustaceans!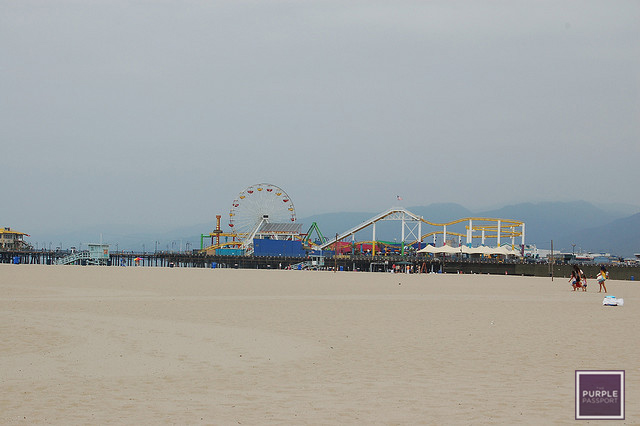 8:30pm - Flex your plane-weary legs and breathe in the sea air post-dinner with a stroll on the Santa Monica Pier. Though it was recently outfitted with a $1.5 million state-of-the-art solar powered LED Ferris wheel to replace its weathered predecessor, the wood plank pier (which celebrated its 100th birthday in 2009) has retained its antiquated fairground character. There are trinket vendors, greasy food stalls, and a small amusement park with thrills including the Ferris wheel (with great ocean views at the top!) and a historic 1922 carousel. Also a short walk down the path hugging the beach is the Venice Beach boardwalk. It's chock full of great people watching, and kids will especially love the street artists and quirky performers.
8:00am - Grab a quick breakfast at the hotel-you're going to need all your time and energy for an all-day trip to Disneyland! It's everything you'd expect and more: shiny happy families, grumpy kids with ice cream down their shirts, incredible rides, long lines...basically, more fun-o-rama than we could ever list here. The complex is actually split into two parts: mega-park Disneyland (which includes the "lands" of Main Street USA, Frontierland, Adventureland, New Orleans Square, Critter Country, Fantasyland, and Mickey's Toontown) and the smaller California Adventure (which focuses on the history and culture of the state). We'd recommend spending the day at the main park and heading over to California Adventure in the evening to catch the World of Color (water and lights) nightlife spectacular. Trust us, that's all the nightlife you'll have energy for!
9:00am - For breakfast, 3 Square Cafᅢᄅ + Bakery will please kid and adult palates alike. The trendy yet relaxed eatery has cool minimalist dᅢᄅcor, a hip German comfort food fusion menu, and an attached bakery selling a lush range of confectionery and breads. We especially love the "grown-up" kid food like pretzel burgers and apple pancakes with crᅢᄄme fraᅢᆴche. If it's a sunny day, grab one of the delightful outdoor tables and enjoy great people watching in the heart of Venice on Abbot Kinney Boulevard.
10:30am - For your final kid-friendly day in Los Angeles, you have a couple of great options. Diehard movie buffs and amusement park enthusiasts will want to head to Universal Studios. The highlight is the Studio Tour, a tram journey that weaves through the sets of many a Hollywood blockbuster from Spielberg's War of the Worlds to classic thriller Psycho. Spring for the "VIP Experience" if you want to visit areas like sound stages typically closed off to the public. The attached theme park features rides inspired by Universal Studios films (think: Revenge of the Mummy - The Ride, Jurassic Park - The Ride, etc.), while adjacent Universal CityWalk is a bustling promenade lined with over-eager street performers and popular chain restaurants. In any case, after your journey through spine-chilling special effects here, your plane ride home may be a little bit of a letdown!
If you've had enough of thrilling rides (and not-so-thrilling lines), there's another fun way to explore movie magic: head to Hollywood Boulevard. Find your favorite marquee names on the Walk of Fame (i.e., the stars in the pavement)-kids will have fun putting their hands in the stars' imprints (yes, Mickey Mouse and Shrek have stars!). As time permits, you can catch a film in the historic Grauman's Chinese Theatre. The adjacent Hollywood & Highland shopping complex also offers plenty of diversions, from the Lucky Strike Lanes for bowling to family friendly restaurants like the California Pizza Kitchen. Before you head to the airport, be sure to snap a photo with one of the costumed characters who pose along the boulevard. You'll want everyone back home to see that you made friends with some "real" Los Angeles locals-Batman and Sponge Bob, that is.