As winter continues in New York City, it's time for fashionable New Yorkers to step out in their cold-weather finery. Decked out in on-trend knitted wool hats, faux fur coats and above-the-knee boots, the most sartorially astute get an opportunity to strut layer upon layer of the season's chicest attire.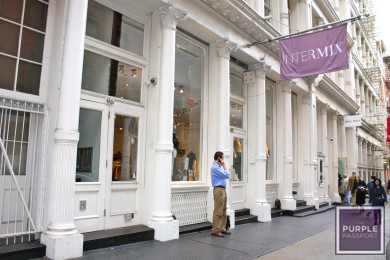 If you're looking to dress the part and fill out your winter wardrobe alongside NYC's fashion trendsetters, one of the best spots in the city to sample the fresh-from-the-runway designs of fashion's biggest names is SoHo ("South of Houston Street"). The neighborhood is known for show-stopping designer emporiums like the Rem Koolhaas-designed Prada shop. Intermix is a fashion-forward stop for the season's latest trends, and the outpost of historic department store Bloomingdale's promises a more tightly edited collection than the Midtown flagship.
Given the innumerable designer boutiques lining SoHo's charming sett-paved streets, it's hard to believe that the area was known as "Hell's Hundred Acres" back in the 19th century, when it was a wasteland of sweatshops and gritty industrialism. In the 1970s, adventurous artists began setting up their studios in empty warehouses, giving the area its artsy-cool feel and kicking off the city's love affair with lofts. Though there's still an indie strain here with spots like underground cinema Angelika Film Center, the edgiest artists have moved up to Chelsea and out to Brooklyn, so expect to rub elbows primarily with a well-heeled, creative-type crowd and clusters of savvy tourists.
Even if you're not keen on expanding your wardrobe, SoHo is a great place for a stroll, especially in the Cast Iron Historic District, where you can glimpse the distinctive 19th-century architecture. The cute cafᅢᄅs dotted around the area make for charming rest stops. Grab an Italian sandwich at Alidoro or pop into gourmet grocer Dean & DeLuca for everything from cheese and charcuterie to macaroons and coffee.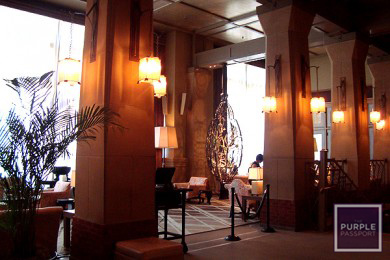 If you want to enjoy some of those goodies without leaving your hotel room, check in at 60 Thompson, a trendy boutique with a hot rooftop lounge that just happens to stock its in-room minibars with Dean & DeLuca treats. Boutique lodgings are definitely the thing in SoHo, where other great picks include the Crosby Street Hotel (from British chainlet Firmdale, with its fabulous, eye-popping dᅢᄅcor), The Mercer (loft luxury favored by Hollywood insiders) and the property that started the boutique trend here, Soho Grand (industrial-chic hipster favorite).
These hotels are also pulse points of the SoHo scene. Grand Bar and Salon at the Soho Grand is a sleek spot for people-watching, via both the floor-to-ceiling windows that look out onto to Broadway and the beautiful patrons swanning about. Fruity cocktails and colorful surrounds are the draw at the Crosby Bar & Terrace at the Crosby Street Hotel.
For ultra-serious mixology, though, our pick is Pegu Club, a Far East-inspired cocktailing den where the expertly crafted drinks can take 10 minutes to prepare. (It's worth the wait!) If you like things a little more high energy, dress to impress for the door at Sway, a Moroccan-themed lounge with lively music. For a quiet tᅢᆰte-ᅢᅠ-tᅢᆰte, duck into wine bar the room, where candlelight and plush sofas set the mood for romance.
Many SoHo restaurants are also nightlife hotspots in their own right. The late-night menu at 1940s Parisian brasserie Balthazar draws fashionable trendsetters, while the ocean-fresh fish at Blue Ribbon Sushi is on offer until 2:00 a.m. daily.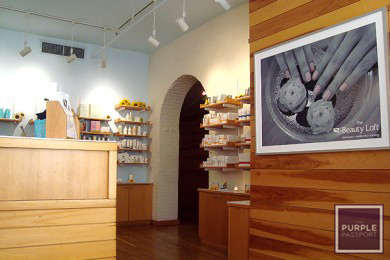 For a sweet indulgence, raid the "brownie buffet" at upbeat Bliss Soho spa while stopping by for a facial or waxing. Or, to work off excess calories, visit the fitness studio at Soho Sanctuary, a ladies-only spa that also features eco-conscious body treatments. After a trip to the divine aromatherapy-infused steam room, you'll want to rename SoHo "Heaven's Hundred Acres."