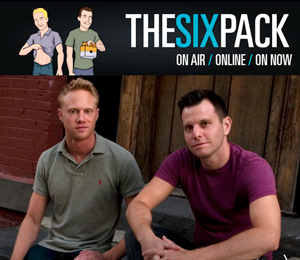 The Six Pack is a new-school, cutting-edge radio show hosted by DJ Ben Harvey and comedian Dave Rubin. Distributed online and on SiriusXM, the show gives you a weekly dose of hot topics, celebrity guests, and brand-new music, all packaged in six convenient parts. Ben and Dave take you on a journey through what's trending now, from news to views to dudes. Previous guests include Joy Behar, Andy Cohen, Congressman Barney Frank, and many more. Currently in its third year, The Six Pack is one of the top comedy podcasts on iTunes, with listenership in over 70 countries.
Episode 105: Shirtless Curtain Pullers
LISTEN: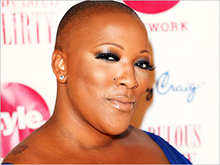 Frenchie Davis joins us this week to talk American Idol, The Voice, and the future of music competition shows. She also shares her thoughts on being a member of the LGBT community (she's a B), reveals whether she has attained gay icon status in West Hollywood, and debuts her new single!
Our second guest is John Carrafa, choreographer of the new NBC show Nashville. He calls in and tells us what it's like to be a straight man in the gay man's world of theater. He also dishes some dirt on people he's worked with in the past. Hint: Last week wasn't the first time Justin Bieber threw up!
Click "play" now!
Catch The Six Pack Saturdays on SiriusXM OutQ channel 108 from 1 to 3 p.m. EST and as a weekly podcast on iTunes, sixpackradio.com, and now... HuffPost! Listen to the entire podcast episode here.