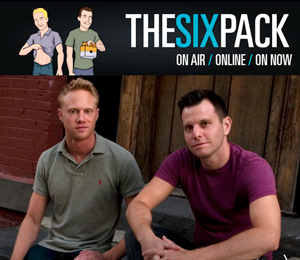 The Six Pack is a new-school, cutting-edge radio show hosted by DJ Ben Harvey and comedian Dave Rubin. Distributed online and on SiriusXM, the show gives you a weekly dose of hot topics, celebrity guests, and brand new music, all packaged in six convenient parts. Ben and Dave take you on a journey through what's trending now, from news to views to dudes. Previous guests include Joy Behar, Andy Cohen, Fran Drescher, Steve-O, Congressman Barney Frank and many more.
Currently in its third year, The Six Pack is one of the top comedy podcasts on iTunes, with listenership in over 70 countries. Huffington Post Gay Voices will regularly feature episodes of The Six Pack.
Episode #90: "Show Me That Smile Again"
LISTEN: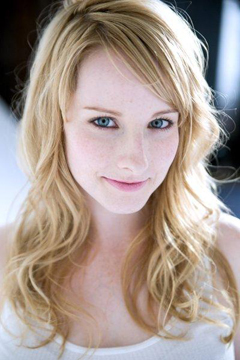 We're bringing The Six Pack to you this week live from Hollywood! Hear all about our red carpet shenanigans and behind-the-scenes magic from our coverage of 8, the play, for SiriusXM. (You can see plenty of pics with the gay and gay-friendly celebs here!) Plus, listen in as we sit down with Big Bang Theory star Melissa Rauch, who gives us her own insight into what it's like to travel down the red carpet while starring in the number-one show in America.
Melissa plays Bernadette, a nerdy-sexy librarian type, and given that this is the number-one show in America, many people now search her name on Google. She pokes fun at her newfound sex appeal amongst the geek and nerd crowd: "Maybe there is something attainable about Bernadette... I think that's what it is. The nerds are like, 'All right, well, I can get that. I might as well look up her bra size; I could get something like that.'"
She also shared what it's like working with famed sitcom star Mayim Bialik, best known as Blossom. "It took me a month to stop calling her Blossom, and I have to say, whenever we do photo shoots together, I slowly go back-to-back with her to try and get a Blossom and Six shot, and she's luckily a good sport about it."
Also don't miss our special advice for Kirk Cameron (at the 15:00 mark). All this and more in this week's episode of The Six Pack!
Catch The Six Pack Saturdays on SiriusXM OutQ channel 108 from 1 to 3 p.m. EST and as a weekly podcast on iTunes, sixpackradio.com, and now... Huffington Post Gay Voices! Listen to the entire podcast episode here.