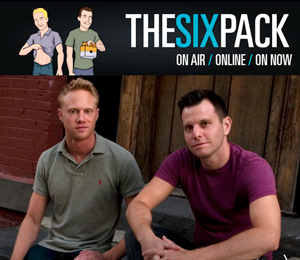 The Six Pack is a new-school, cutting-edge radio show hosted by DJ Ben Harvey and comedian Dave Rubin. Distributed online and on SiriusXM, the show gives you a weekly dose of hot topics, celebrity guests, and brand new music, all packaged in six convenient parts. Ben and Dave take you on a journey through what's trending now, from news to views to dudes. Previous guests include Joy Behar, Andy Cohen, Fran Drescher, Steve-O, Congressman Barney Frank and many more.
Currently in its third year, The Six Pack is one of the top comedy podcasts on iTunes, with listenership in over 70 countries. Huffington Post Gay Voices will regularly feature episodes of The Six Pack.
Episode #93: "SoLoMo"
LISTEN: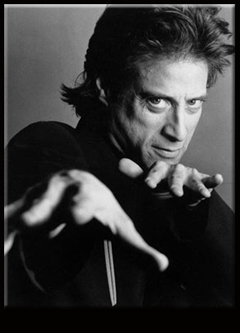 On this week's episode of The Six Pack, we interview comedy legend Richard Lewis. We somehow managed to get our lines crossed (literally) and gave him the wrong phone number, so this interview jumps off on a neurotic note... as if Richard would have it any other way!
Richard gives us insight into his early days as a comic: "The bottom line is there were hundreds [of comics] ... [O]nce it started to become popular before the nightclub boom, where they really raped us financially, then we were working for free, which was fine ... [I]t was like artists hanging out in Paris."
Did he curse us out at the end? Hang up on us? Or did we hang up on him? You'll find out!
Catch The Six Pack Saturdays on SiriusXM OutQ channel 108 from 1 to 3 p.m. EST and as a weekly podcast on iTunes, sixpackradio.com, and now... Huffington Post Gay Voices! Listen to the entire podcast episode here.