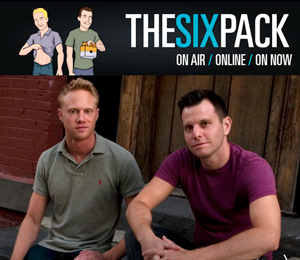 The Six Pack is a new-school, cutting-edge radio show hosted by DJ Ben Harvey and comedian Dave Rubin. Distributed online and on SiriusXM, the show gives you a weekly dose of hot topics, celebrity guests, and brand-new music, all packaged in six convenient parts. Ben and Dave take you on a journey through what's trending now, from news to views to dudes. Previous guests include Joy Behar, Andy Cohen, Congressman Barney Frank, and many more. Currently in its third year, The Six Pack is one of the top comedy podcasts on iTunes, with listenership in over 70 countries.
Episode #102: "Top Down"
LISTEN: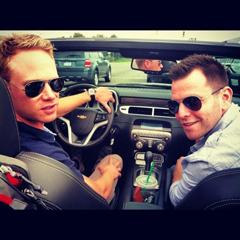 We're podcasting this week from the OnStar Studio at the General Motors Renaissance Center in Detroit. We hit up the Motor City for the Woodward Dream Cruise, the nation's largest gathering of classic car enthusiasts. Think of it as a Pride parade, just with more shiny stuff.
Jack Moore, Buzzfeed.com's resident sports guy and comedian, joins us to talk about what's buzzin' on the Interwebs. We cover it all, from cat pics to Transformers to a shirtless Paul Ryan, and everything in between. Is the culture of words and pictures dumbing us all down? You probably haven't read this far to find out, so just listen in!
Catch The Six Pack Saturdays on SiriusXM OutQ channel 108 from 1 to 3 p.m. EST and as a weekly podcast on iTunes, sixpackradio.com, and now... HuffPost! Listen to the entire podcast episode here.