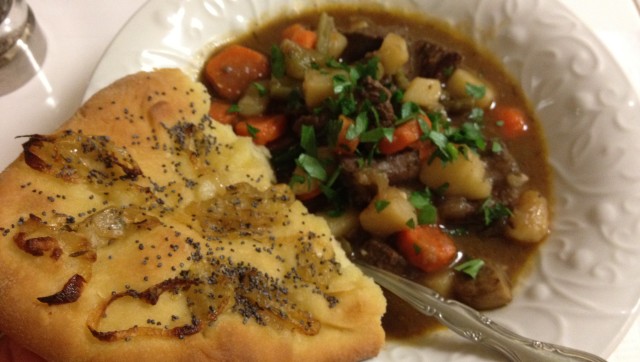 Written by Adriana Velez on CafeMom's blog, The Stir.
I would love it if I came home from work and found a hot, fragrant, hearty soup waiting for me. How can I make that happen -- without the use of magic or takeout? With the Crock-Pot, of course! Slow cookers to the rescue. You just throw in the ingredients at the beginning of the day (or maybe the night before), leave for work, and then ta-da! Dinner for everyone.
We've compiled a list of 20 soup recipes written just for the slow cooker. And guess what we found out? There's a Crock-Pot recipe for just about every soup out there. So enjoy a whole season of cozy Crock-Pot soups.
Chicken Soup for the Slow Cooker
Pho (Vietnamese beef and noodle soup)
Italian Wedding Soup via Food.com
Ingredients:
16 1/2 ounces meatballs
6 cups chicken broth
1 cup cooked chicken, chopped
1/2 cup carrot, diced
1/2 cup celery, diced
2 ounces frozen chopped spinach, defrosted
Garlic salt, to taste
Pepper, to taste
1/4 cup romano cheese
1/4 cup acini di pepe pasta (small pasta)
Directions:
1. Pop the meatballs in the microwave for 1 minute on defrost so you can quarter them.
2. Combine rest of ingredients except pasta in Crock-Pot and cook all day on low.
3. Add the pasta during the last hour of cooking.
By the way, here's a few tips on making those soups extra tasty.
Do you have a favorite Crock-Pot soup recipe?
More from The Stir:
7 Crock Pot Recipes That Make Dinner a Snap
The 7 Best Soups to Help Get Over Colds & Flu
The Ultimate Homemade Chicken Noodle Soup Recipe
Creamy Butternut Squash Soup Recipe Will Make You Seem Like 'Top Chef'