If your daily face cleanser is a Duncan Hines yellow cake -- basic and reliable -- then a cleansing balm is a meringue glacée from Ladurée: savor-worthy, luxurious, and a step above anything else. Cleansing balms are buttery solid to semi-solid face-cleaning emulsions that sweep makeup, oil, and grime from your face while leaving your skin feeling like cashmere. They're compatible with almost all skin types because they deep clean without stripping skin. Just rub a dime-size amount of the balm on your face until it transforms into an oil that you splash off.

Related: The Ultimate Guide to Winter Skin Care
Cleansing balms aren't exactly new, but they garnered a fresh following when Eve Lom, the Rolls-Royce of balm cleansers, emerged in stores several years ago. Now there are dozens of balm cleansers available, so the Cut sought to find the best of the bunch. Here are the 12 I tested to weed out the commendable from the crappy, judging them on fragrance, texture, overall value, and their ability to make your skin feel as soft as delicious fresh dough.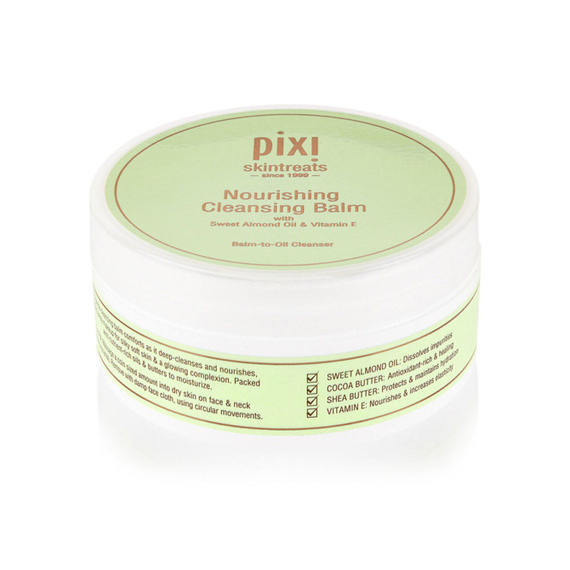 Not recommended: Pixi Nourishing Cleansing Balm
I wanted to love this delicious balm, I really did. Pixi's Nourishing Cleansing Balm smells like fresh-cut roses. It's a scent I'd actually wear during the day as a perfume if I could, but there's a problem with its rinse. Without the aid of a small cloth (which the brand does not supply) and a bit of elbow grease, the balm leaves an oily film on skin. It requires far too many splashes of water for my face to feel only moderately clean, and commands too much time in my already-packed nightly skin-care routine.
Pixi Nourishing Cleansing Balm
$20 at Pixi
Related: Inside a Beauty Editor's Insane Skin-Care Routine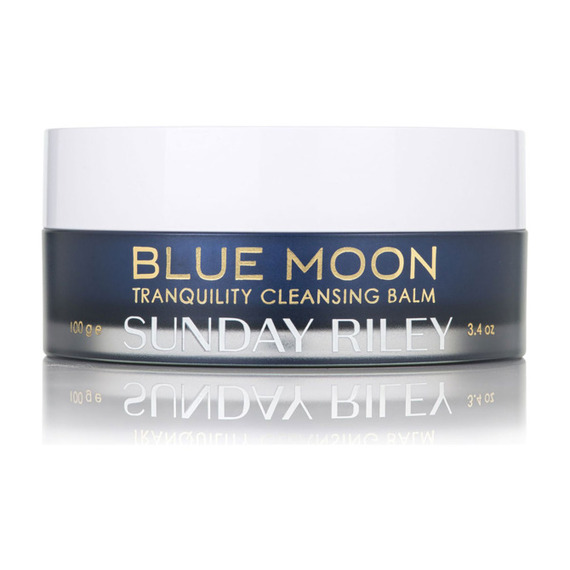 Not recommended: Sunday Riley Blue Moon Cleansing Balm
Many cleansing balms are solid, smooth concoctions that quickly melt when introduced to skin, and then there's Sunday Riley's balm. The newest launch of the bunch, the Gatorade-blue balm is dense and almost rock-solid. As it slowly melts, it takes on a grainy texture. Though exfoliating, this causes more than a few crumbs to land in the sink instead of staying on your face before rinsing. Well, at least you can see where your money is going.
Sunday Riley Cleansing Balm
$50 at Sephora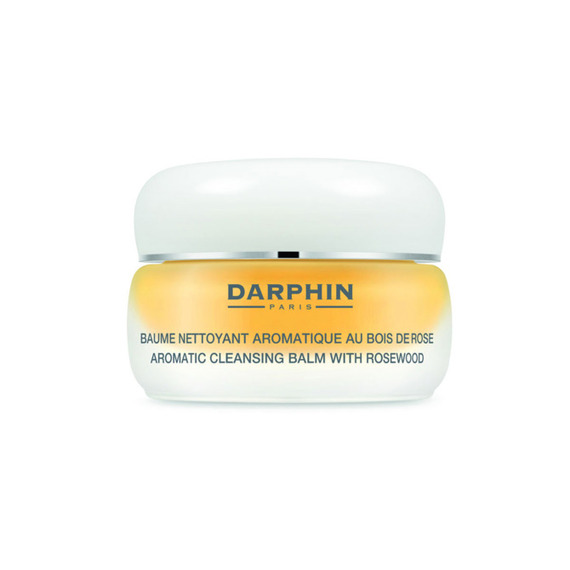 Recommended with reservations: Darphin Aromatic Cleansing Balm with Rosewood
Darphin's version differs from the bunch in that you apply the cleanser to a wet face. It comes in a teeny jar (the size of one scoop of ice cream at best) and costs as much as my gas bill. Like any decent cleansing balm, it effectively removes makeup without leaving any sort of residue. But the balm's earthy herbal scent is too strong and is ultimately too overwhelming to make cleansing very enjoyable.
Darphin Aromatic Cleansing Balm
$45 at Neiman Marcus
Related: How to Streamline Your Winter Beauty Routine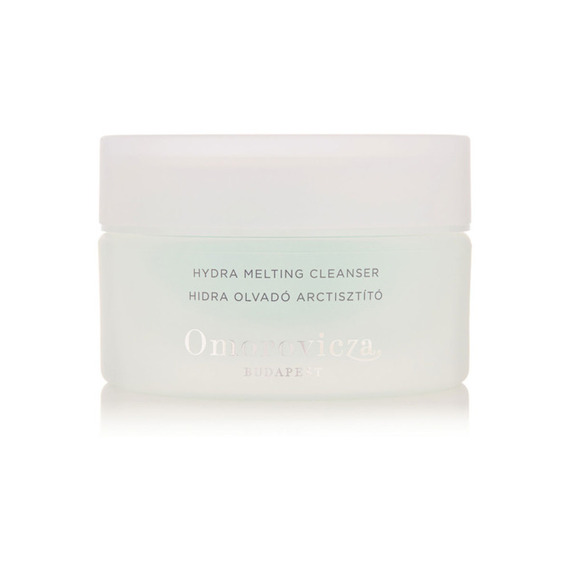 Recommended: Omoricza Melting Cleanser
Here's lies the lightest of the bunch: a fluffy gelée with the consistency of a lotion. The seafoam-green whipped formula carries the slightest tinge of a fragrance, expertly toeing the line between faint and overwhelming. Of all of the balms it was the easiest to rinse, and left my face feeling clean but not stripped.
Omorovicza Hydra Melting Cleanser
$110 at Neiman Marcus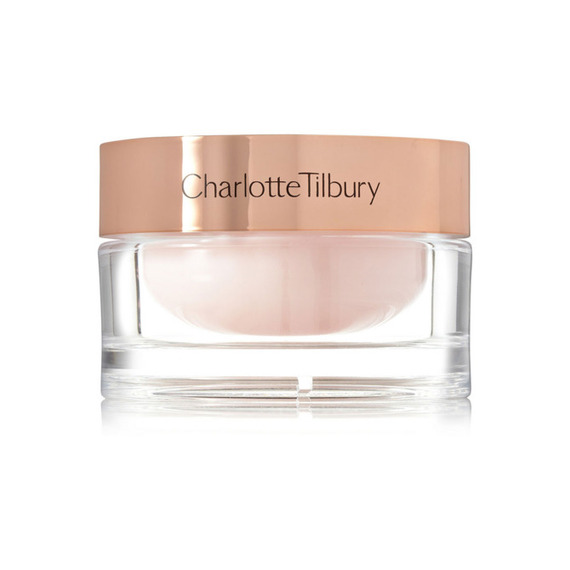 Recommended: Charlotte Tilbury Multi Miracle Glow
This reminds me of Charlotte's light-as-air moisturizer, Magic Cream, which has served as a long-time backstage favorite. More like a gel but packing slightly more heft than Omorvicza's gelée, the glycerin-rich formula absorbs into skin like a lotion. Actually, it can be a lotion, if you leave it on dry skin as the package suggests. Or try it as a mask, and rinse after ten minutes or even after leaving it on overnight. But if you elect to use it as a cleanser, that works, too, and makes skin feel clean and not dry, but not considerably moisturized either.
Charlotte Tilbury Multi-Miracle Glow Cleanser, Mask & Balm
$60 at Net-a-Porter
Related: How to Apply Your Skin Care Correctly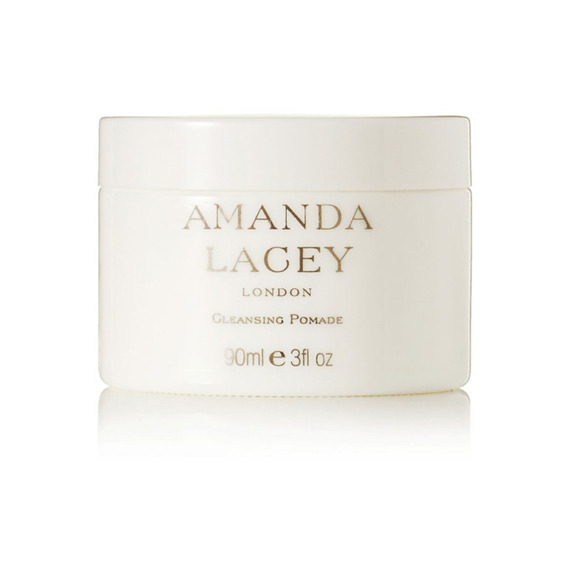 Recommended: Amanda Lacey Cleansing Pomade
Do you remember when you were a kid and you had a cold so your parent rubbed your chest with a pile of gloop? In many ways, Amanda Lacey's cleansing pomade reminds me of that. It has an ointmentlike consistency and a tinge of camphor -- the medicinal-smelling compound often found in cold rubs. Its fragrance is soft and comforting and its porcelain jar begs to be repurposed for storage after the balm runs out. On the other hand, the high price point is a slight turnoff, even though the balm ushers in a wave of baby skin post-use.

Amanda Lacey Cleansing Pomade
$110 at Shen Beauty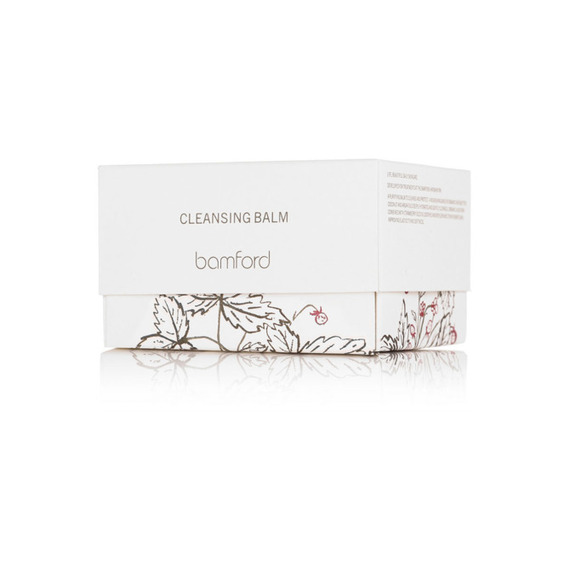 Recommended: Bamford Cleansing Balm
When I was young, my parents would often take me to an African market where it felt like heaps of almost-yellow shea butter were larger than me. Bamford's cleansing oil looks just like that -- thick, creamy, and the color of yellow-cake batter. After you've rubbed the balm all over your face, Bamford encourages you to wait a few minutes to reap the hydrating benefits similar to a moisturizing mask. That works, and upon rinsing, my skin felt soft, supple, and freakishly smooth. The scent was slightly too earthy for my liking, but may be inoffensive to others.

Bamford Cleansing Balm
$90 at Net-a-Porter

Related: Your Guide to Never Getting Chapped Lips Again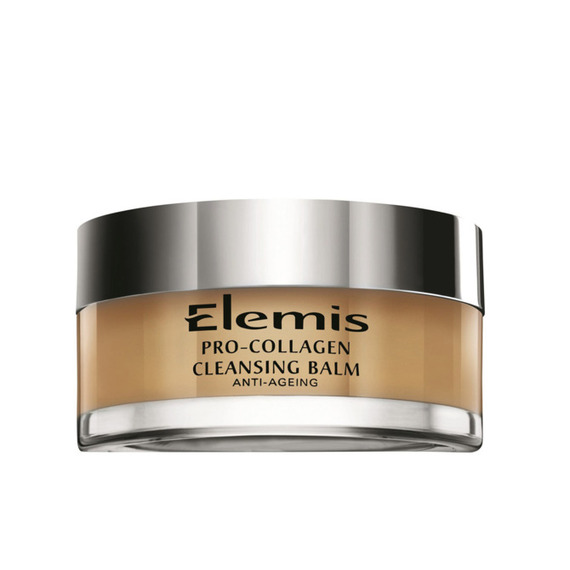 Recommended: Elemis Pro-collagen Cleansing Balm
It's ludicrous to expect a cleanser to boost collagen production, like this balm's name implies, but don't hold that against Elemis's smooth jelly. The balm is equipped with a towel that you wet to gently emulsify and wipe away the melted wax. Comprised of mostly almond oil and beeswax, it has an herbal but non-offensive scent that is actually pleasing. It also melts away makeup and leaves skin smooth, but slightly misses the mark for superior softness.
Elemis Pro-Collagen Cleansing Balm
$60 at Dermstore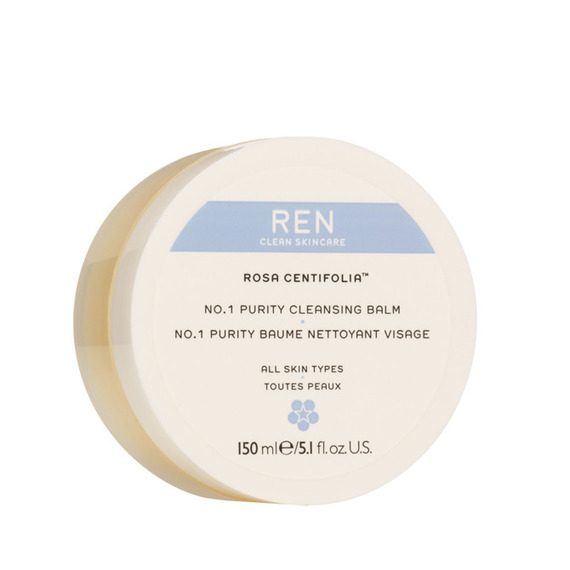 Highly Recommended: REN Rosa Centifolia No. 1 Purity Cleansing Balm
Am I a sucker for marketing? Maybe, because when I read that REN's rose-scented balm is engineered to not only clean skin but also relieve stress, I thought, Wow, weird, I'm suddenly chill. Enclosed with the balm is a thin cloth that you wet and wipe over skin after you've rubbed the creamy formula all over. It melts easily, cuts through makeup, and rinses away after a few quick splashes.
Ren Rosa Centifolia Cleansing Balm
$48 at Sephora
Related: What Should You Eat to Become More Beautiful?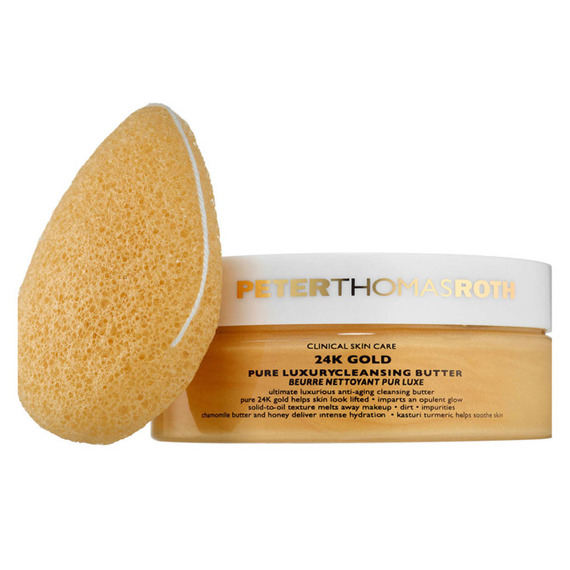 Highly Recommended: Peter Thomas Roth Cleansing Butter
No matter how many other balms I test, the standout feature for Peter Thomas Roth's cleansing butter is its deliciously creamy texture. It's super-thick and shares the same texture as fancy restaurant honey butter. When it came to removing eye makeup this balm performed the best -- only requiring a couple of circular sweeps around lashes before mascara melted away in defeat. The included Konjac sponge meant to gently exfoliate is a nice touch, though not particularly needed for a nearly effortless cleanse.
Peter Thomas Roth Cleansing Butter
$55 at Sephora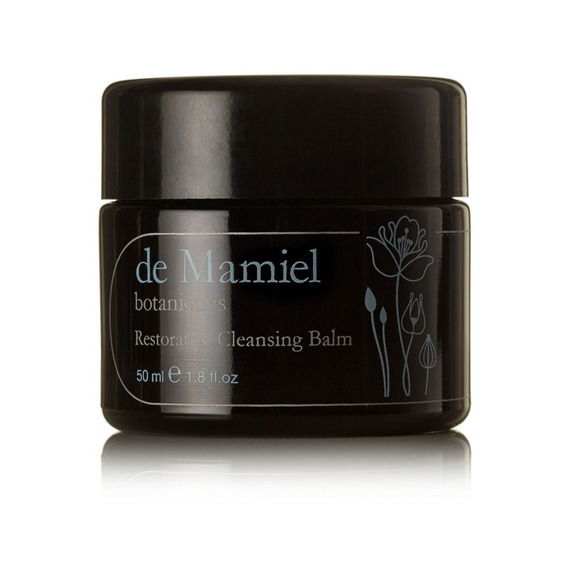 Highly Recommended: De Mamiel Restorative Cleansing Balm
Mango oil and the oil from a white Asian tea flower called camellia unite together in this balm that oozes luxury. Its scent is subtle but there -- slightly fruity and slightly floral. The jar is tiny, like a jar of baby food, but the smooth yellow balm stretches significantly -- an amount slightly larger than pea-size is all you need. It strikes the perfect balance between texture, scent, and rinse-ability, rendering each wash a virtual spa experience in my bathroom. To boot, it's packaged in a pretty black glass jar that also doubles as a natural preservative for the balm's mostly organic ingredients.
de Mamiel Restorative Cleansing Balm
$64 at Net-a-Porter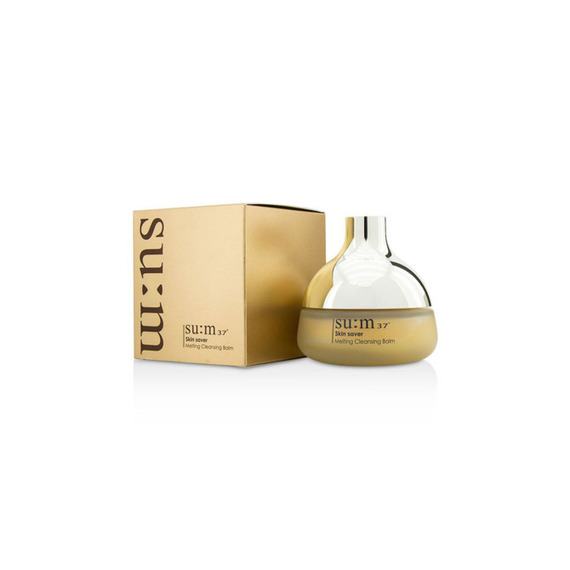 Highly Recommended: Su:m37 Skin Saver Melting Cleansing Balm
Su:m37 holds a special place in my heart, and the cult Korean brand's cleansing balm is no different. First there's the packaging, which is smartly magnetic, allowing the enclosed metal spoon to stick closely to the container. The actual formula -- a mixture of oils -- wipes away makeup without feeling heavy on my skin and the cleanser smells, quite literally, like fresh flowers. With each use it feels as though my skin is gliding up a never-ending escalator of clarity and softness. It's a clear winner in my book.
Su:m37 Melting Cleansing Balm
$42 at Insider Beauty
More from The Cut:
The 15 Best Winter Coats on Sale Right Now
Easy Ways to Start Meditating at Home
6 Natural Hair Treatments That Actually Work
How to Get Soft Waves Like Kim Kardashian
The 50 Best Movie Beauty Moments of All Time
Also on HuffPost:
PHOTO GALLERY
50 Awesome Beauty Tips