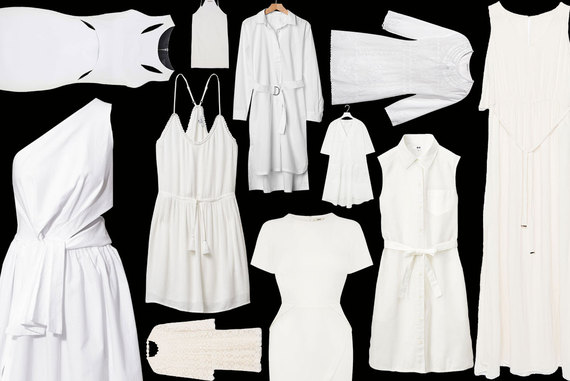 By Lori Keong
There's nothing quite like wearing a floaty white dress on a warm summer day. And this season, there are boatloads of good choices, including T-shirt dresses, cocktail-ready options, and sportier versions. If you're looking for some pulled-together party attire, H&M has a chic, one-shoulder A-line piece with cutouts at the waist. Should you be looking to add more Zéline to your closet, hit up COS for a weird yet artsy take on the little white dress. And if you want to mix up your rotation of work basics, J.Crew has the perfect sheath. The best part? They all clock in at $300 or less -- with most well under $100.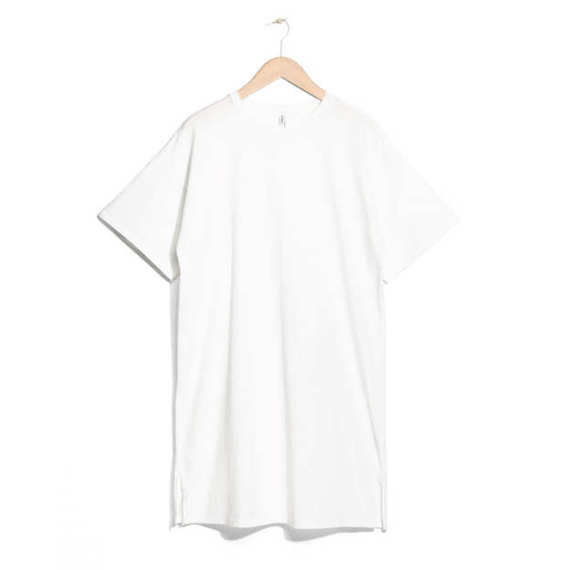 Cotton t-shirt dress, $50 at & Other Stories

This is basically a giant T-shirt you stole from a dude's closet, except it actually fits. Pair it with candy-colored slides or knee-high gladiator sandals.

Aksell dress, $165 at Aritzia
A floor-length column is the way to go for black-tie events, and the slit down the middle will save you from tripping in your heels.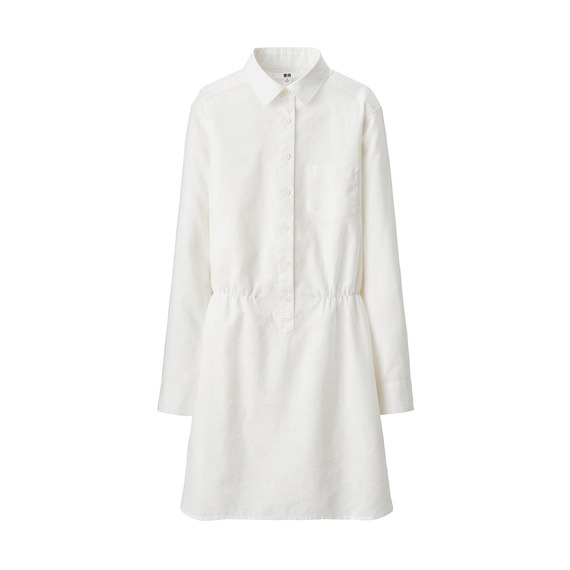 Linen cotton long-sleeve dress, $40 at Uniqlo
A white shirtdress is one of the most versatile basics you can own. Dress it up with a scarf and heels like this Golden Peacock winner or style it more simply, with big sunglasses and a red lip like we did.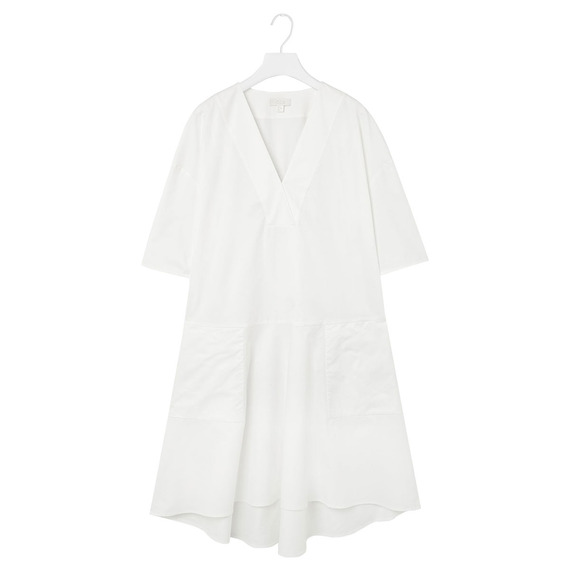 Overlap V-neck dress, $125 at COS
A loose, oversize dress can easily look frumpy, but the tapered sleeves on this one give it a more structured look.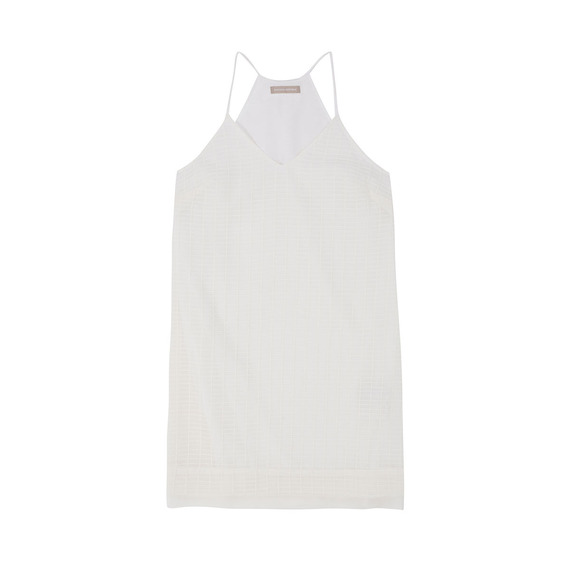 Lace shift, $110 at Banana Republic
On those 90-something-degree days, a spaghetti-strap dress is as close as you can get to naked while technically wearing clothes.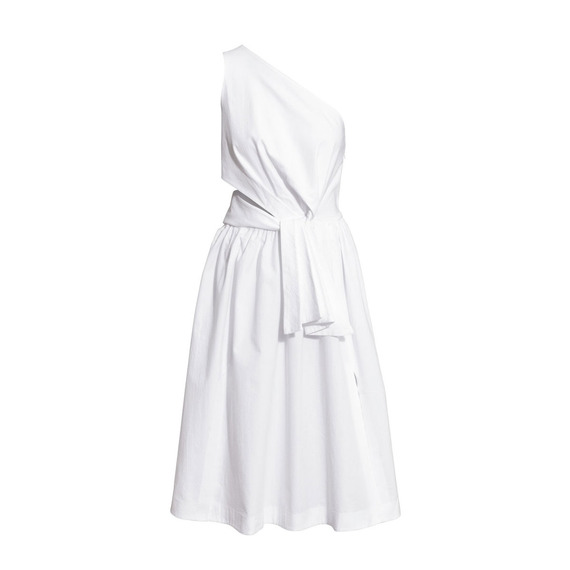 One-shoulder dress, $70 at H&M
If you're looking for something elegant to wear to cocktail parties, try a one-shoulder dress with a pair of heels and a colorful clutch.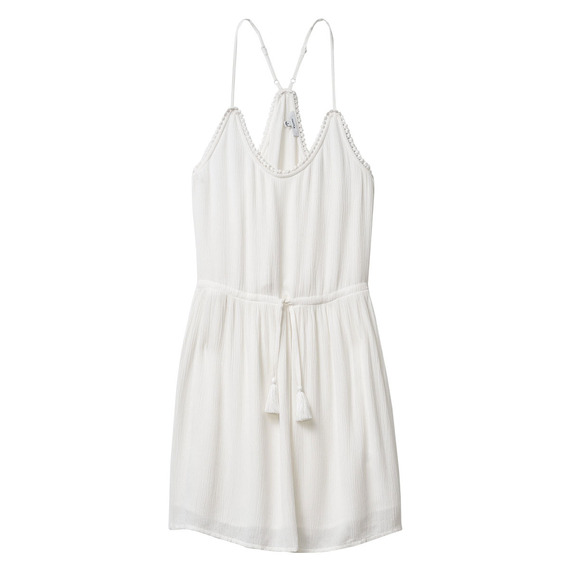 Wallaston dress, $98 at Aritzia
Packing for a beach trip or warm summer abroad? This Aritzia tassel dress easily fits in your travel bag.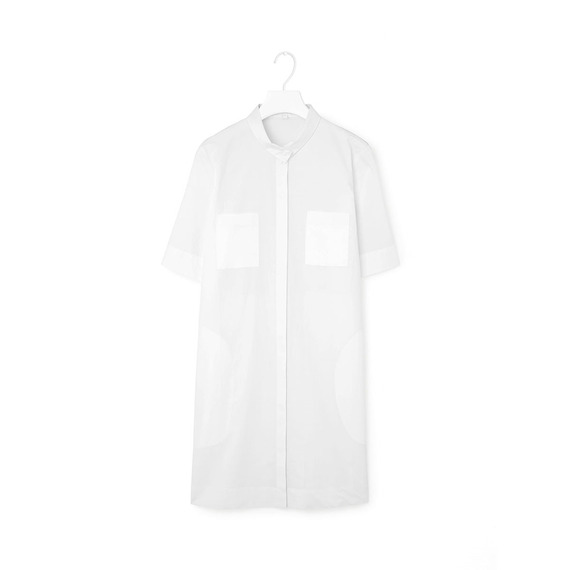 Organza pocket dress, $115 at COS
For the modern minimalist, try COS's collared shirtdress with shiny brogues or high-heeled mules.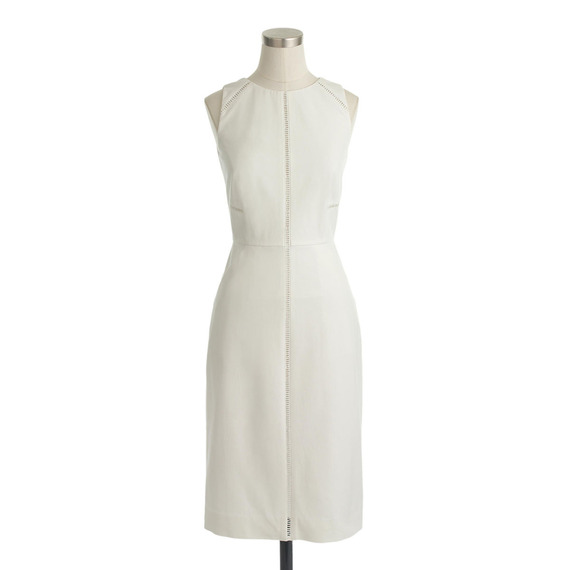 Ladder-stitch cotton dress, $168 at J.Crew
If you're out of ideas in the morning, throw on an A-line shift and one of the season's classic work bags and you're ready to start your commute.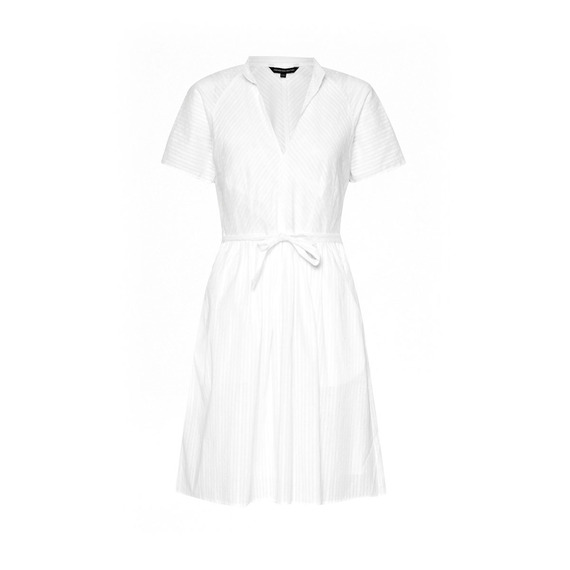 Broderie anglaise dress, $138 at French Connection
Behold the comfy day dress you can wear to the office and on weekend shopping trips.
To see the rest of our favorite (and affordable) white summer dresses, head over to The Cut!