The Hamptons is renowned for its long and unspoiled beaches, peaceful bays for fishing, extravagant boutiques, high-end restaurants and trendy night clubs. This beautiful Long Island area attracts from hot celebrities and politicians to fashionable models and affluent professionals who escape New York's touristy, noisy and humid scene during the summer months. But this well-sought spot remains "open" during the winter months and offers a series of activities for the winter travelers. Here is what you can do if you visit the Hamptons this holiday, winter season:
Take A Thanksgiving Art Walk
The free self-guided tour celebrates "Art In The Hamptons" this holiday season and allows you to speak with local curators, peer into the galleries art windows and enjoy festive refreshments.
Galleries on the tour include Chrysalis Art Gallery, Tripoli Gallery of Contemporary Art, Arthur T. Kalaher Fine Art, Kathryn Markel Fine Arts, Mark Borghi Fine Art, Julian Beck Art Gallery, Peter Marcelle Gallery, The Dan Flavin Art Institute, Dodds and Eder Sculpture Garden, Monika Olko Gallery, Richard J. DeMato Fine Arts Gallery, Romany Kramoris Gallery, The Grenning Gallery, The Hooke Sculpture Gallery, Tulla Booth Gallery, Birnam Wood Galleries, Davenport and Shapiro Fine Arts, Halsey Mckay Gallery, Glenn Horowitz Bookseller, Sotheby's, Wallace Gallery, Vered Fine Art, Quik Fun Gallery, Crazy Monkey Gallery, and Neoteric Fine Art Gallery.
Register for a tour in advance.
Dine At 75 Main
This Southampton classic for over 20 years is a year-round restaurant and lounge with frequent celebrity guests and local New York crowds. Chef Victor Pastuizaca does his best to unite traditional Italian with contemporary American cuisine, presenting a menu featuring a variety of nicely flavored dishes including Calamari Fritti, Veal Milanese, Smoked Salmon with Fettuccini and the Soft Shell Crab. The restaurant converts into one of the hottest lounges on the East End after dinner is over. For information about Thanksgiving and Christmas dinners, New Year's parties and more, contact the restaurant directly at http://www.75main.com/
Attend The Fair Foods Market
The East End's only winter market, The Fair Foods Market, opened on Saturday, Nov. 3, in the parking lot of the restaurant Bay Burger at 1742 Sag Harbor-Bridgehampton Turnpike (County Road 79), just outside of Sag Harbor. Open on Saturdays from 10 a.m. to 2 p.m., the market will close for January and will reopen in February 16, 2013.
Go Fair Trade Holiday Shopping
Forget about black Friday! Get into the holiday spirit with purchasing fair trade items at the World Village Fair Trade Market in Hampton Bays. Handcrafted gift items from all over the world will be available for sale. Every dollar spent helps support the village artisans and farmers who produce the items purchased, as they receive a "fair price" for their hand-crafted goods. The event is scheduled for Saturday, November 24th.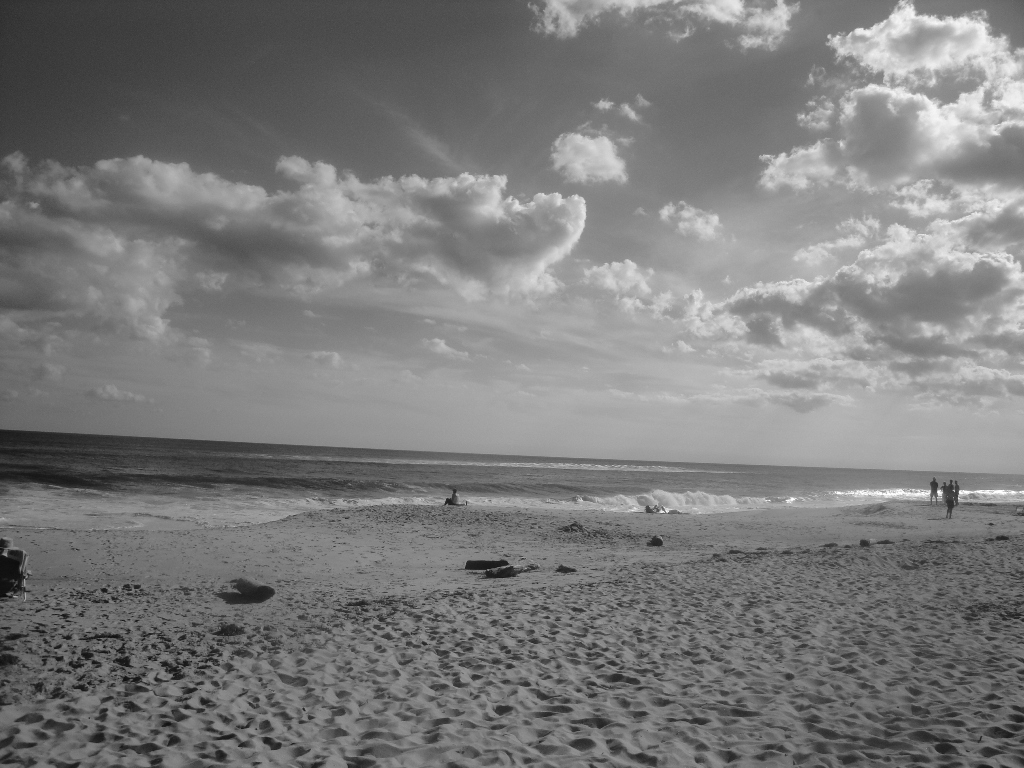 Indulge In Sparkling Wine
Start your holiday shopping with Sparkling Pointe. This event will feature live strings music by Alexander Clough, Paparadelle Pasta samples by The Kitchen Waterside Caterers, locally produced boutique products showcased and customizable gift baskets. All guests will get complimentary tastings of Sparkling Pointe 2005 Brut 1.5L Magnum and access the special library wines including past vintages.
Visit www.sparklingpointe.com for more information. The event will take place at Sparkling Pointe Tasting House 39750 County Road 48, Southold from 2pm to 5pm on Saturday, November 24th.
Attend A Gallery Reception
East End Arts will hold the Artists' Reception for two East End Arts members, contemporary artist Ivan Kustura and award-winning photographer Stephen Bitel on Sunday, November 25 from 3 to 5 p.m. Local wines and artisan cheeses will be served at the event which is free and open to the public. The exhibition opened on Friday, November 2, 2012 and can be seen until January 30, 2013.
Dine At Sotto Sopra
Sotto Sopra, a new Italian eatery in Amagansett, offers Italian signature dishes of Chef Savi including Salumi, a selection of sliced meats and vegetables, Risotto Ubriaco and from the Insalate menu, salad with goat's cheese, melon and prosciutto. This Tuscan-style restaurant feels like an Italian villa with a sleek, open-style design and an indoor bar. The cocktail menu features flavorful drinks including the Spicy Pepperoni Chili Margarita and the Rose cocktail amongst others. For reservations and festive dinners contact the restaurant directly at Sotto Sopra, 231 Main St, Amagansett, 631-267-3695. Sotto Sopra is open year-round, Thursday through Sunday for dinner and Saturday and Sunday for brunch.
Visit A Hamptons Winery
The Wölffer Estate Vineyards is conveniently located not far from the Hamptons main scene. Visit all year round for a special Candlelight Friday at the Tasting Room every Friday from 5PM to 8PM. Enjoy wines by the glass, special mulled wine, and cheese & charcuterie plates while listening to local jazz musicians. Visit the winery's site for upcoming events and directions at http://www.wolffer.com/.
Stay At The Enclave Inn
Located in Bridgehampton, The Enclave Inn offers guests a tranquil atmosphere and private retreat, perfect for escaping the stresses of the holidays and exploring all the pleasures of the South Fork of Long Island. Open year round. For reservations and rates visit: http://www.enclaveinn.com/
Take A Beach Walk
Forget about big holiday dinners, crowded stores and trendy clothing. Put on your faded jeans, grab a cappuccino and enjoy the long, sandy and deserted beaches of the Hamptons this winter. It may be too cold for a dive, but the smells of the ocean will still clear your mind. That's all you need for this short break away from the city.