This year's Winter Fancy Food Show in San Francisco was different. Instead of the craziness of fads that come and go, the show proved that the desires and choices of the American consumer have been consolidated and some trends might be here to stay. However, there were some interesting patterns of product launches on the bustling floor of the show.

Turmeric and Matcha
Two of the oldest ingredients in the Asian world, turmeric and matcha, mostly found in drinks and drink mixes had a significance presence in the show this year. Numi Tea introduced their Turmeric Chai and Turmeric Cocoa golden latte mixes and Califia Farms, an alternative milk drinks producer, created the Ginger Almondmilk Turmeric spice blend.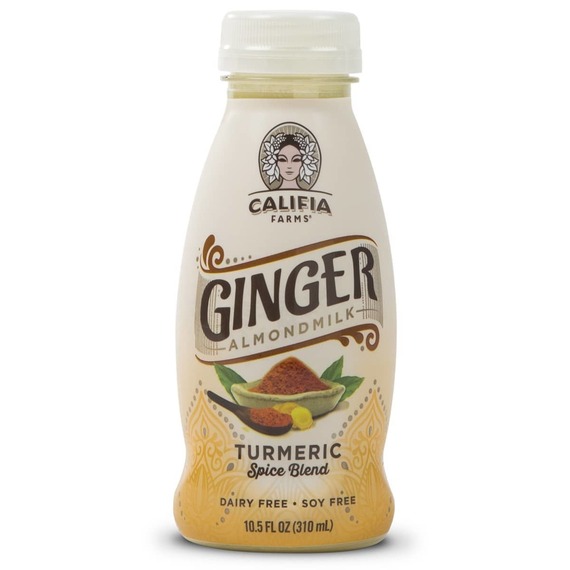 Matcha had a strong presence during the Fancy Food Show. Except for the tea ground powder for ceremonial tea and drink mixes, matcha is also used as a culinary ingredient. Nuts About You featured the Matcha Green Tea Almonds and Mariebelle Chocolates the Matcha White Chocolate Bar. And Laughing Giraffe Organics their Matcha Snakaroons!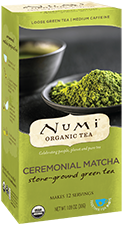 Ito En with its matcha Love brand launched its Matcha Green Tea Latte Mix allowing consumers to craft their favorite hot or cold drinks. Califia Farms their Matcha Almondmilk made with ceremonial Matcha and Numi Tea the Ceremonial Matcha and the Citrus Matcha.
Chips, crisps and crackers everywhere -savory and sweet
Chips have always been with us but now seem to come in interesting flavors, uncommon ingredients and flours. Way Better Snacks brought a new sprouted tortilla chip, Chipotle Barbeque with sweet purple potato, as well as the Thin & Crispy, in two new flavors: Sea Salt with a Hint of Cracked Pepper and Black Bean with a Hint of Roasted Garlic. For the gluten free, grain free and paleo friendly diet followers, there are two brands to notice. Simple Mills with their crunchy crackers in four flavors made with almond and tapioca flour. Some of their varieties include Rosemary & Sea Salt Almond Flour Crackers and Sundried Tomato & Basil Almond Flour Crackers.
Siete Tortilla Chips introduced their grain free tortilla chips made with cassava, coconut and almond flours. The Lime Grain Free Tortilla Chips is one of the most popular flavors that sold out fast. Saffron Road emphasized flour made from pulses by launching the Chickbeans Chips made with chickpea and lentil pea flour in three fravors: Zesty Ranch, Sea Salt and Cheese.
Finally, on the savory front, we know Rhythm Superfoods for their kale chips and broccoli bites. They just introduced the Beet Chips for more color and extra crunchiness.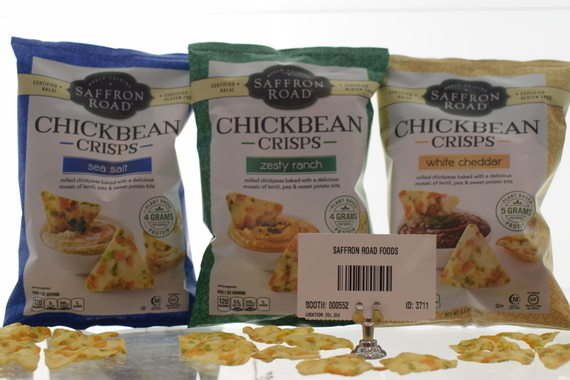 But "sweet" chips were also present on the floor: Sheila G's crunchy brownie chips are now available as bites and in two different products: the Chocolate & Toasted Coconut Brownie Brittle Bites and Cookie Bites. An innovative product, the Cannoli Chips, inspired by the Italian Cannoli made their debut in the show with two different flavors: Powdered Sugar Cannoli Chips and Cinnamon & Sugar Cannoli Chips.
Drinking Vinegars
Drinking vinegars have gained in popularity the last few years due to their health benefits.
Suja's Vinegars are blends of organic Apple Cider Vinegar or Coconut Vinegar and four billion live probiotics in each bottle and come in different flavors like the Cucumber Ginger and the Strawberry Balsamic. Sonoma Syrup Co, an infused simple syrup company, featured their probiotic, sipping vinegars that are made with Apple Cider Vinegar as well.
Jerky and Pork Rinds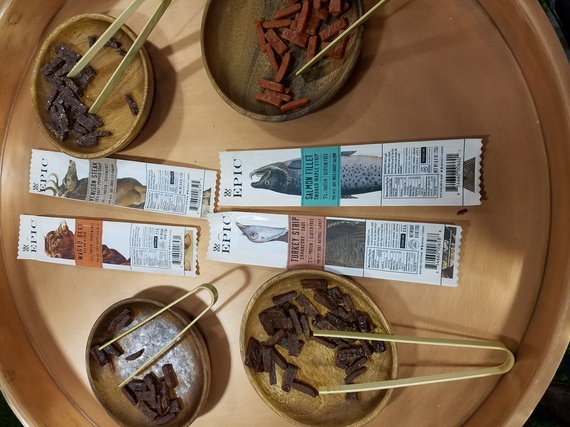 Jerky is probably one of the most popular items on grocery store shelves for some time now. Due to the popularity of the high protein diets and healthier on-the-go snacks, jerky is now ubiquitous and is made from beef, pork, turkey and salmon and available not only in the traditional bag with small pieces but also as a stick or a bar.
Krave launched its KRAVE stick in collaboration with the Culinary Institute of America's consulting group in Napa Valley. The stick is available in three flavors that combine either turkey, pork or beef with beans and sweet potatoes. KRAVE also launched their bars which offers a sweet and savory combination of meat, quinoa and dried fruit. Epic Provisions launched their strips from Wagyu beef, salmon, venison and turkey.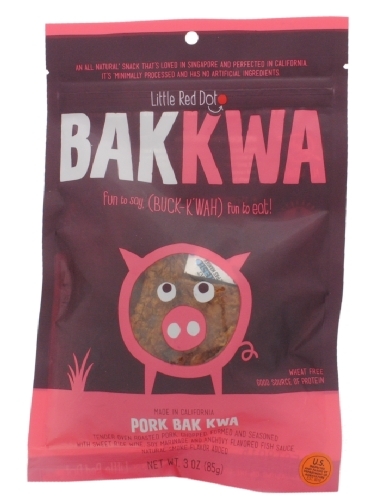 Sofi award winner Little Red Dot Kitchen inspired by the street food scenes of Singapore and Malaysia, introduced not a long time ago the Bak Kwa in the USA. Some of the varieties include the Spicy Chipotle Beef Snack and the Hickory Smoked Spicy Candied Bacon. The New Primal also highlighted Snack Mates, the first-of-its-kind meat snacks made for children, in classic beef and turkey varieties.
Pork Rinds were also popular with Epic Provisions Pork Rinds in Sea Salt and Pepper and Texas BBQ flavors. 4505 Meats presented their newest flavors of Chicharrones Smokehouse BBQ and Jalapeño Cheddar in addition to their existing flavors, Classic Chili & Salt.

Functional Foods: collagen, live probiotics and ashwagandha
Primal Kitchen's Macadamia Sea Salt Bar with Collagen is made with collagen protein derived from collagen hydrolysate from grass-fed cows. Other varieties include Dark Chocolate Almond Bar, Chocolate Hazelnut and Coconut Cashew. Living Intentions came out with a line of functional popcorn line called Activated Superfood Popcorn like the Tandoori Turmeric and Salsa Verde made with functional ingredients such as Ashwagandha, Chlorella, Maca, and Live Probiotics for improving energy and overall health.
Blue Planet Chocolates debuted their Superfoods Chocolate Squares made with functional ingredients like baobab and chia enhanced with probiotics, currently available in four flavors: Blueberry & Chia, Espresso, Cocoa Nib, and Cinnamon & Chia.
The most interesting and innovative product?
It came from the Lotito Foods. The Cheese Folios are lightly baked sheets of cheese made from Parmesan, Cheddar or Jarlsberg. They can be used as a bowl or cup or just as a pizza crust. A protein diet friendly item and so versatile if you like cheese.