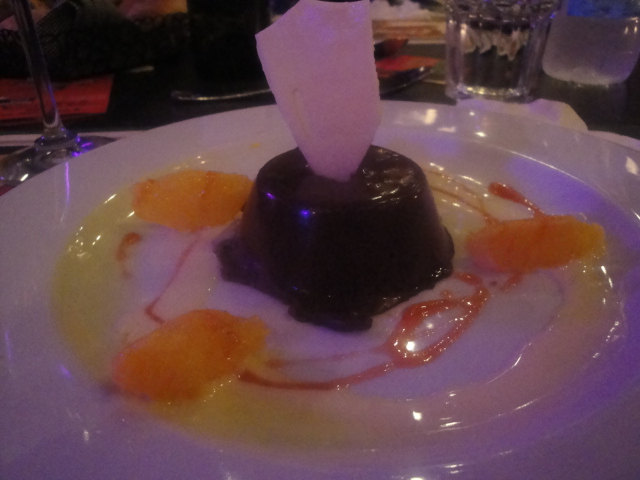 Being a food writer and blogger comes with a lot of perks: Invitations to fancy or newly opened restaurants, food shows and festivals, tastings and face to face interactions with top chefs. But it comes also with a major stressful "item": the recipe.
I haven't been a strict "follow the recipe" cook and I am not into recipes as a food writer. It is a paradox or it sounds at least. Is it possible to be in the food business and despise recipes? In today's food buzz world, being an anti-recipe food writer means you are not probably serious, you don't particularly like to cook and you definitely are not willing to follow the rules.
One of the first shocking and painful experiences I had was when I decided to attend a seminar on "how to develop and write the perfect recipe" with top notch recipe writers, famous chefs and food critics. Debating for an hour or more about the art of the recipe was a tedious task for me, nonetheless amazingly interesting. I would even say that it exceeded my expectations in terms of content, funny stories and personal confessions. But it did not change my mind. I still can't stick to the recipe.
After numerous culinary events, cool, fun and peculiar about food trends, new ingredients and gourmet cuisines, I always leave disappointed because of references to "recipe development" and how important it is for corporate clients and world diners. Recipes are everywhere, in the blogosphere, in food magazines and even on the radio. Food bloggers who refuse to be recipe bloggers get requests from their readers about roasted chicken or pumpkin pie -couldn't they find something more original to ask?
I am now convinced. We are living in a recipe authoritarian world. Nobody can escape from it but those who accept it undoubtedly are to me unbearable boring.
Let me explain. I am an experimental cook. I like to play with the ingredients, add more, remove a few or replace them with something else. I don't care so much for the final result and as long as it an edible dish I don't mind the looks. Does it make me an unreliable cook? No, I don't think so. Does it make me an unreliable writer? Not really as I am not a recipe writer (and for my regular column Just Try it, I explore unique recipes from the South so I rely on recipe masters). As long as my ambition is not a chef's position at a five-star Michelin restaurant, I believe I will survive and so will my readers, my friends and all those who share my cooked food.
And for the record, I will always remove the garlic, the excess olive, the double cream or the unnecessary salt. Being a recipe rebellion may often be good for your health or your breath!