After spending three full days on the floors of the largest trade food show in the USA, I noticed new trends, observed the consolidation of others and couldn't stop tasting new, tasty or weird products available. Here are my observations:
New Trends
Herbs in drinks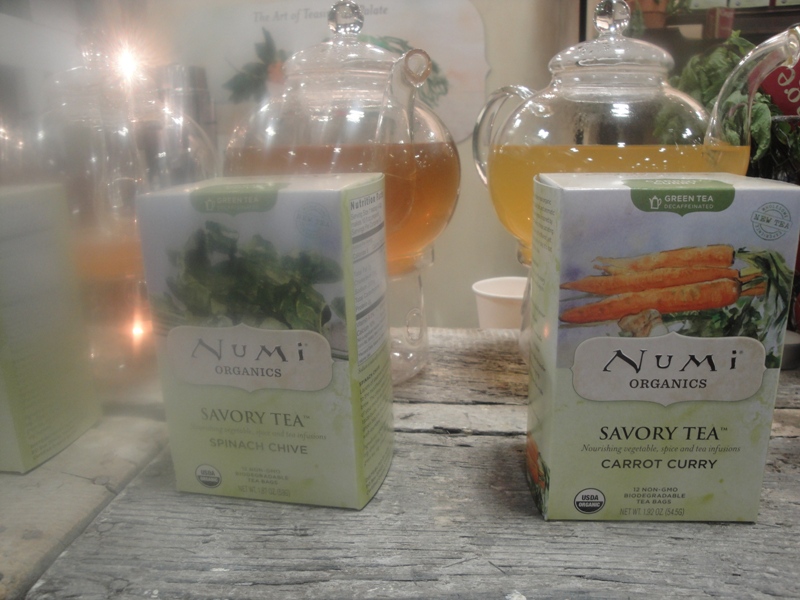 Consumers are familiar with herbal drinks and teas, but now the industry came up with more innovative yet weird blends: think savory tea like the Broccoli Cilantro, Carrot Curry or Spinach Chive, all products of Numi Organic Teas. Poppy Juice showed off its Blood Orange Chili Juice together with the Plum Licorice and Peppermint Lemonade. Victoria's Kitchen added a new flavor to its Almond Waters, that of the Licorice Mint.
My comment: I personally don't intend to drink savory tea because this is more like broth or soup, but I am sure some would like to have this option.
Oils with a kick. If olive oil is not enough for you, get a kick from oils with added fruit or vegetable flavor. The Tomato Seed Oil and Cherry Seed Oil from Culinary Imports stood out. The Organic Tea Seed Oil with Sundried Tomatoes & Chili Pepper by Arette Foods was also worth trying together the Organic Coconut Oil from La Tourangelle Artisan Oils.
My comment: I liked the idea of those oils but in moderation. Nothing is tastier and healthier than pure virgin olive oil.
Consolidated trends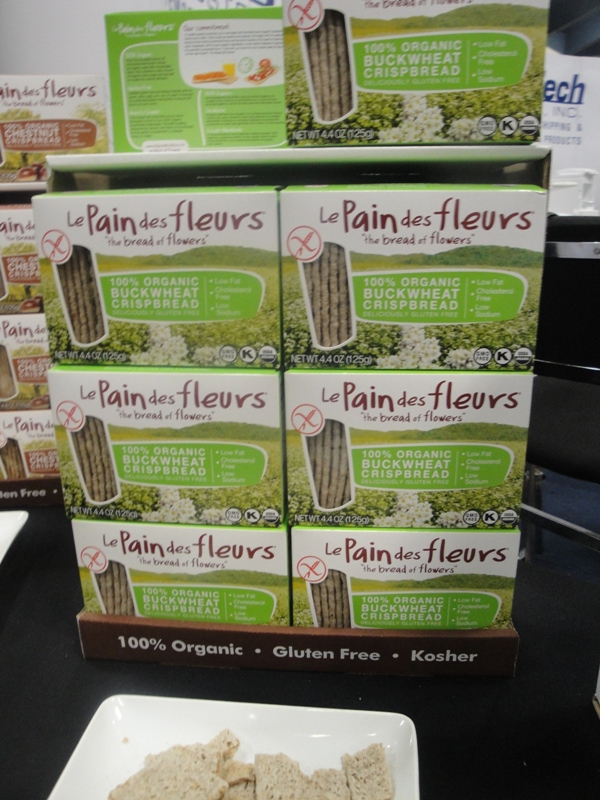 Crackers, chips and snacks made of seeds. It used to be a trend that has become almost an established food choice. We knew bean and lentil chips and snacks from previous Fancy Food Shows; now you can get multi-seeded chips, snacks and crackers on a larger scale. The Quinoa or Buckwheat Crispbread from Le Pain des Fleurs is one of your options. Rice crackers got a makeover and are no longer the traditional round cakes. What about rice crackers with hemp seeds? Try the Hemp-a-Licious Organic Rice Cakes from Lundberg Family Farms.
My comment: Although they are healthier and I eat them regularly, I miss the traditional, tasty potato chips even if they might be a little greasy. Thumbs up for the Patatas Torres from Spain, made with olive and truffle oils.
Coconut got a more serious outlook coming out of the "just a cool drink" phase endorsed by celebrities. Now it comes as a dried fruit, oil, butter or spray. Blue Monkey Coconut and the Kelapo companies both specialize in coconut products. I know many who do not like it at all, but if you do, you will find it somewhere in the supermarket in different forms or packages.
My comment: I like dried coconut as a fruit snack as well as coconut water. But coconut butter and coconut oil taste rather heavy to me so I avoid them despite their healthy claims.