Labor Day isn't just a day for barbecues and being with family and friends. The holiday has ties to the South Side of Chicago in the Pullman neighborhood -- a place with deep roots in the labor and civil rights movement and one that may soon become our 402nd national park site.
Traveling back in time, the story begins with George M. Pullman, an American industrialist who founded the Pullman Palace Car Company in 1867 to manufacture luxury passenger railcars. In 1880, he developed the town of Pullman in what is now the city of Chicago to provide a community where his employees could work and live. But during the economic panic of 1893, Pullman reduced wages without reducing rents. The famous Pullman Strike of 1894 followed, disrupting freight and passenger rail service nationwide. The strike turned deadly when thousands of U.S. marshals and U.S. Army troops clashed with striking rail-car workers, outraged by the loss of jobs and a cut in wages. Later that year, when the strike was settled, Congress unanimously passed legislation creating a national Labor Day holiday.
In the 1920s, led by well-known civil rights leader A. Phillip Randolph, the Pullman porters organized to create the first African-American union with collective bargaining rights. Pullman porters were instrumental in advancing the black middle class, bring news of jobs and better conditions to the southern states. Pullman's industrial past and labor history is not known far and wide and it should be.
Fast forward in time. Earlier this year, U.S. Senators Dick Durbin (D-IL), Mark Kirk (R-IL) and Representative Robin Kelly (IL-2) introduced legislation to create Chicago's first national park at Pullman (#NPforPullman). These pieces of legislation provide a historic step toward bringing new stories to the National Park System, and many benefits to the City of Chicago. Chicago Mayor Rahm Emanuel and Illinois Governor Pat Quinn have pledged their support, and the National Parks Conservation Association (NPCA) has been joined by more than 150 organizations and businesses along with more than 3,500 enthusiastic people supporting this new national park. While many voices have joined the chorus, the legislation has not moved. But, there is another option.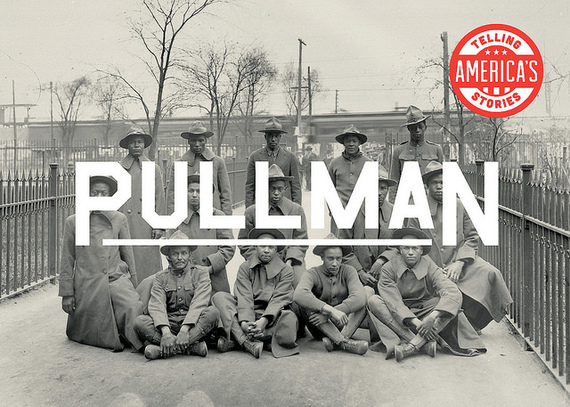 The National Park Service recently heard loud and clear from nearly 600 people at a public meeting in Chicago: "We want Pullman to be in the National Park System." And according to the park service, the enthusiasm for a Pullman national park was unparalleled -- a powerful statement for an agency that has hosted many public meetings over its near century of existence. At the end of the meeting and in an interview with the Associated Press, National Park Service Director Jon Jarvis indicated that his next step would be to recommend an Antiquities Act designation at Pullman, making the site our 402nd national park.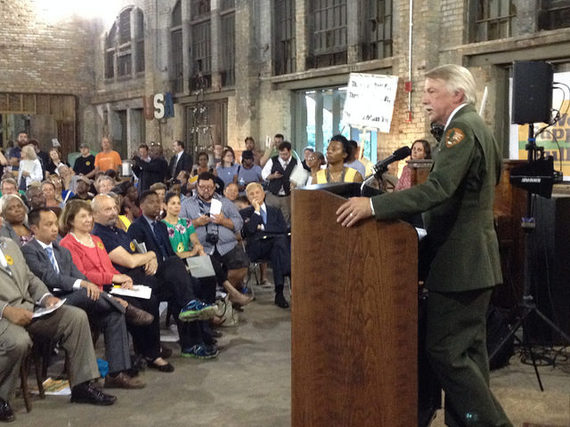 For more than 100 years, an equal number of Republican and Democratic presidents have used the Antiquities Act to protect some of our country's most amazing landscapes and cultural icons: from the Grand Canyon to the Statue of Liberty, the towering redwood forest at Muir Woods to the first national park honoring a contemporary Latino at Cesar E. Chavez National Monument. Antiquities Act designations are only permitted on land already owned by the federal government and provide incredible returns, both in priceless memories and more tangible financial benefits. Creating Chicago's first national park would attract hundreds of thousands of visitors each year, support hundreds of jobs, and generate tens of millions of dollars in local economic activity from visitor spending. A recent economic report by the National Parks Conservation Association (NPCA), the City of Chicago, the State of Illinois, and Chicago Neighborhood Initiatives found that by its 10th year of full operation, a national park at Pullman is expected to attract more than 300,000 visitors each year, create 350 jobs annually, $15 million in annual wages, and sustain $40 million in economic activity, mostly due to visitor spending.
On behalf of our more than 850,000 members and supporters, the National Parks Conservation Association strongly urges the President to use the Antiquities Act to create Chicago's first national park -- a designation NPCA has advocated for the last two years. As we look to the 2016 centennial celebration of our National Park System, diversifying our national parks to more adequately reflect our shared history and cultural heritage, and connecting urban populations to our national parks are important goals that the National Parks Conservation Association shares with the administration and the National Park Service
The designation of sites like Pullman help ensure that America's best idea -- the National Park System -- keeps getting better at fully telling our shared stories, now and for generations to come.