The first time I landed in the Himalayas was an early morning in the beginning of January 2013. Before that, I had spent two weeks back at home in Scandinavia, and I was growing increasingly more worried as I wondered if I had adequately packed for this trip and fulfilled my mental preparations. December is a month of obligations, a time to spend holidays with family and friends, and I had dutifully fulfilled my obligations to those who I had seldom seen throughout the year due to my enrollment in a traveling high school. Needless to say, I admittedly had little time to prepare beforehand.
All of my life I have felt as if airports and the landings at them are good indicators of whether or not I will come to love, hate, or feel indifferent about a place. When I arrived in Buenos Aires at the oh-so-early hour of 5 am, the tones coloring the sky were a passionate pink, and street lamps were slowly awakening the sprawling city. I vividly remember the huddled clouds and grey mist that hid a foggy winter London as my plane touched down at dawn. Blue skies, thin clouds, and a never-ending wall of majestic mountains surrounded my descent into Thimphu's Paro International Airport, making my first impressions of Bhutan no exception.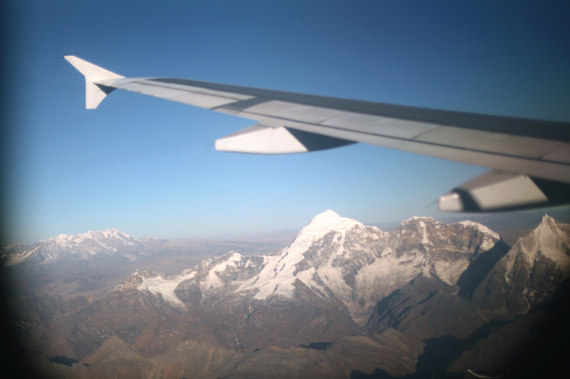 Before the bumpy landing, I jotted down in a red, worn moleskin that I suspected I would want nothing else more than to someday return to this awe-inspiring land. Minutes later, the plane hit the ground.
My two-week stay in Bhutan contained many surprises. Although, to be fair, my knowledge of Bhutan before arriving had largely been limited to the concept of Gross National Happiness and Buddhism. Considering that Bhutan is allegedly one of the smallest and most enclosed nations in the world, I was far from sure what to expect. Landlocked in the midst of the Himalayas and known to the locals as Druk Yul (the Land of the Thunder Dragon), I should not have been surprised by the scenery that seemed to stem from ancient fairytales. As we careened down narrow roads in our white and blue rented bus, I sometimes questioned whether I would be surprised if I bumped into an ancient druk. To preserve the memory of Bhutan as forever fresh, I bought a handcrafted white dragon's head at a pit stop. Somewhere on my bedroom shelf it's still dangling, a fierce and beautiful reminder of the Himalayas during the few times I visit home.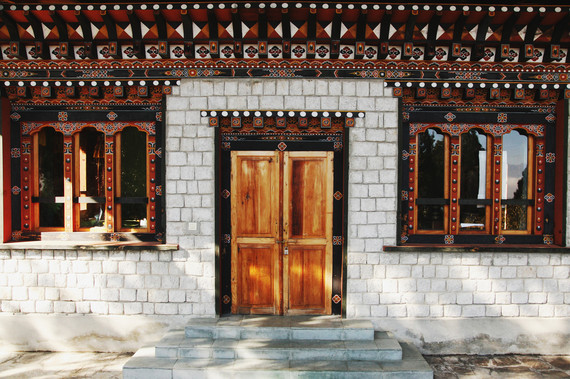 Its been two years since we left Bhutan, and I still reminisce about things like the worryingly narrow roads slithering around tall mountains, the surprised feeling I felt when one of our guides suddenly started speaking in fluent Norwegian to myself and a Swedish classmate, ancient monasteries, mythical paintings on ragged walls, prayer flags fluttering in the wind, and monks dressed in red.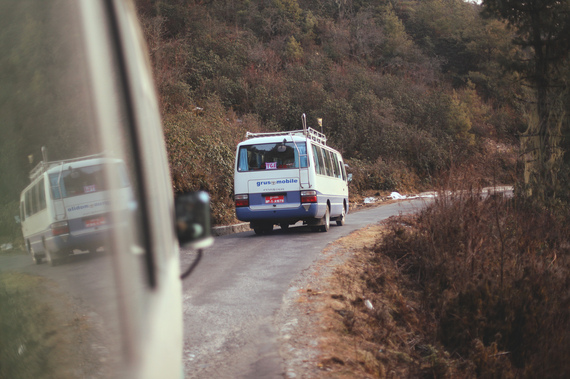 Two years past departure, I still jot down notes in a worn moleskin, wondering what makes Bhutan precisely so unique, and why I ever thought a country with so much to offer could be encapsulated into a two-week visit.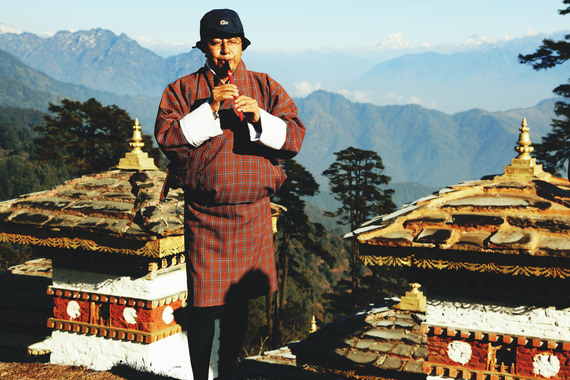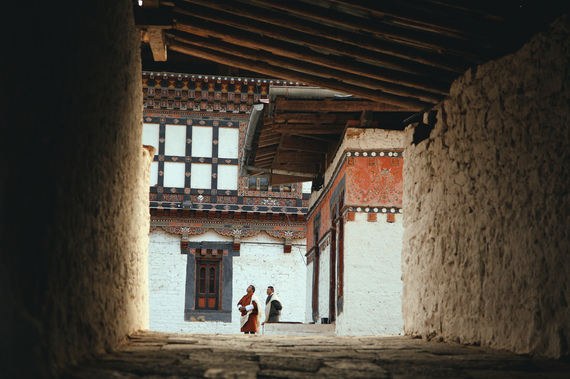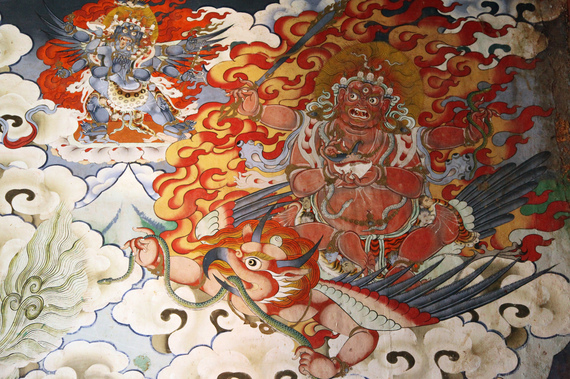 Written by THINK Global School student Liisa T.